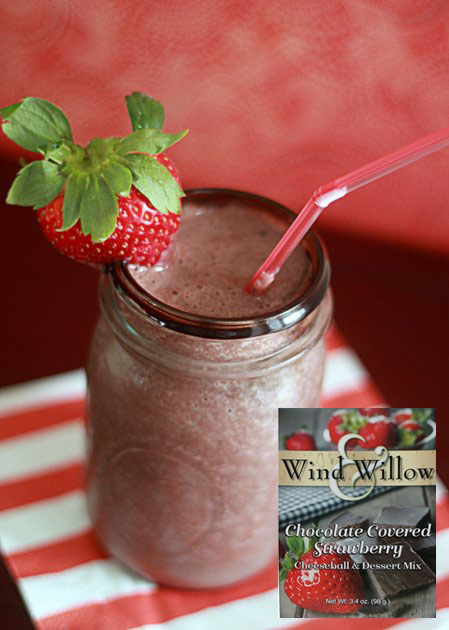 Ingredients

1
1 Wind & Willow Chocolate Covered Strawberry Cheeseball & Dessert Mix
1
cup
strawberries, fresh or frozen
Drizzle of chocolate syrup to tasta
Directions
1
Combine all ingredients in a blender, mix until smooth.
2
Garnish with light whipped topping and sprinkle with dessert mix topping.
Tips
4
For a thicker smoothie, use less milk or add other favourite ingredients like 1/4 cup oats or protein powder
5
Feel free to modify this recipe! Substitute different kinds of fruit, soy or almond milk, and add nutritional supplement powders, wheat bran, oats; whatever yummy and nutritious foods your hear desires!