Located on the north shore of Lake Erie, in the quaint Victorian town of Kingsville, is the area's premier garden centre and gift shop. From its humble beginnings as a one greenhouse operation that began in 1989, Cindy's has blossomed into a 12,000 square ft gift shop, fashion boutique, and gourmet shop complimented with an active seasonal garden centre. When people walk into Cindy's for the first time, they are often in awe of how spacious and beautiful the store is. From a real mulberry root ball hanging from the 16ft high ceilings, to a stone-look floor, Cindy's takes shopping to a whole new level. Open all year long, Cindy's attributes its success to friendly service, quality, value, and uniqueness.
2015 RETAILER OF DISTINCTION AWARD
It was a proud moment as Ken, Christine, Tisha and Jason Martin received the Retailer of Distinction award on January 31st, 2016 at the Salute to Excellence Awards at the Spring 2016 Toronto Gift fair. Things are looking bright!
CINDY'S WINS BETTER BUSINESS BUREAU'S INTEGRITY AWARD
On October 29th, 2014 Ken Martin Owner & staff of Cindy's were thrilled to receive the Integrity Award for all of South Western Ontario.
CHRISTINE MARTIN NAMED ONE OF CHATELAINE MAGAZINES TOP 100 FEMALE ENTREPRENEURS
Christine Martin buyer for Cindy's Home & Garden has been dedicated to Cindy's for 17 years & is honoured to have been named one of Canada's Top Female Entrepreneurs.
CINDY'S WINS BUSINESS EXCELLENCE AWARD
On Tuesday, January 17th 2012 Cindy's Home & Garden Owner, Ken Martin was honored with a Business Excellence Award from the Kingsville B.I.A
CINDY'S WINS 2011 INNOVATION AWARD
On October 19, 2011 Cindy's was awarded the 2011 Innovation Award by the Leamington Chamber of Commerce for their newest addition, Cindy's Too. Cindy's Too is a whimsical country store that truly made Cindy's a destination for the entire family.
CINDY'S HOME & GARDEN FEATURED IN THE KINGSVILLE REPORTER
On April 26, 2011 Cindy's was featured in the Kingsville Reporter in the article, "Cindy's Home & Garden offers unique shopping for everyone" which details the expansion to include a new whimsical country store, "Cindy's Too!". Read the Article
JUNE ISSUE OF BIZ X MAGAZINE
Cindy's was mentioned in the June Issue of Biz X Magazine in the article, "Welcome to Candy Land! Sweet Shops in the City & County" which discusses Cindy's Too and all of its sweet offerings.
"THE BEST LITTLE RETAIL SHOP OF 2010"
Cindy's Home & Garden Won The Biz X Award for having "The Best Little Retail Shop of 2010"
INNOVATION AWARD
On March 28, 2007, Cindy's was nominated for the prestigious "Innovation Award" in the Leamington Chamber of Commerce Business Excellence Awards! Cindy's Greenhouses is the epitome of finding and developing a niche in business. The business has grown from bedding plants and flowers to a retail outlet boasting 12,000 sq. ft. of attractive and upscale shopping. The customer is guaranteed to find new and developing trends in decor, giftware, fashion, and gourmet available for all their shopping needs.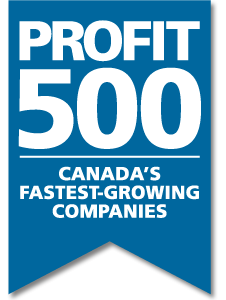 PROFIT 500 LIST
Cindy's has made the Profit 500 list from 2013-2017. Profit 500 is Canada's most prestigious list of entrepreneurial accomplishment and is presented by Profit magazine to the 500 fastest-growing companies in Canada.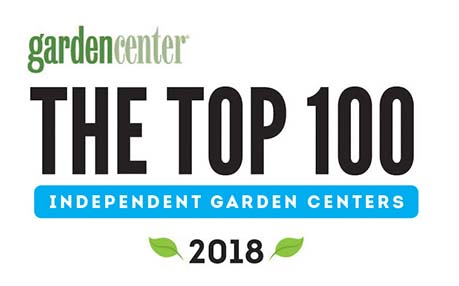 TOP 100 INDEPENDENT GARDEN CENTRES
Cindy's was recognized in Garden Centre Magazine's "Top 100 Independent Garden Centers" feature in 2018. This list showcases successful garden centres across North America.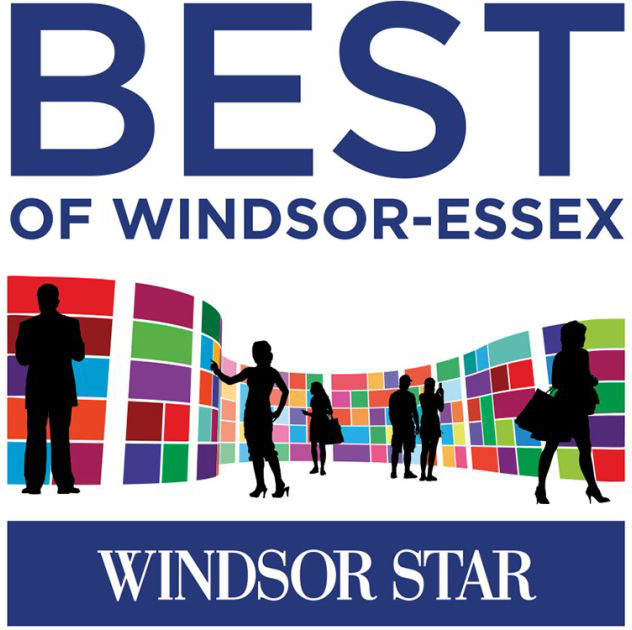 BEST OF #YQG – BEST GIFT SHOP
In 2017 & 2018, Cindy's won the Best Gift Shop in the Best of #YQG awards with The Windsor Star.