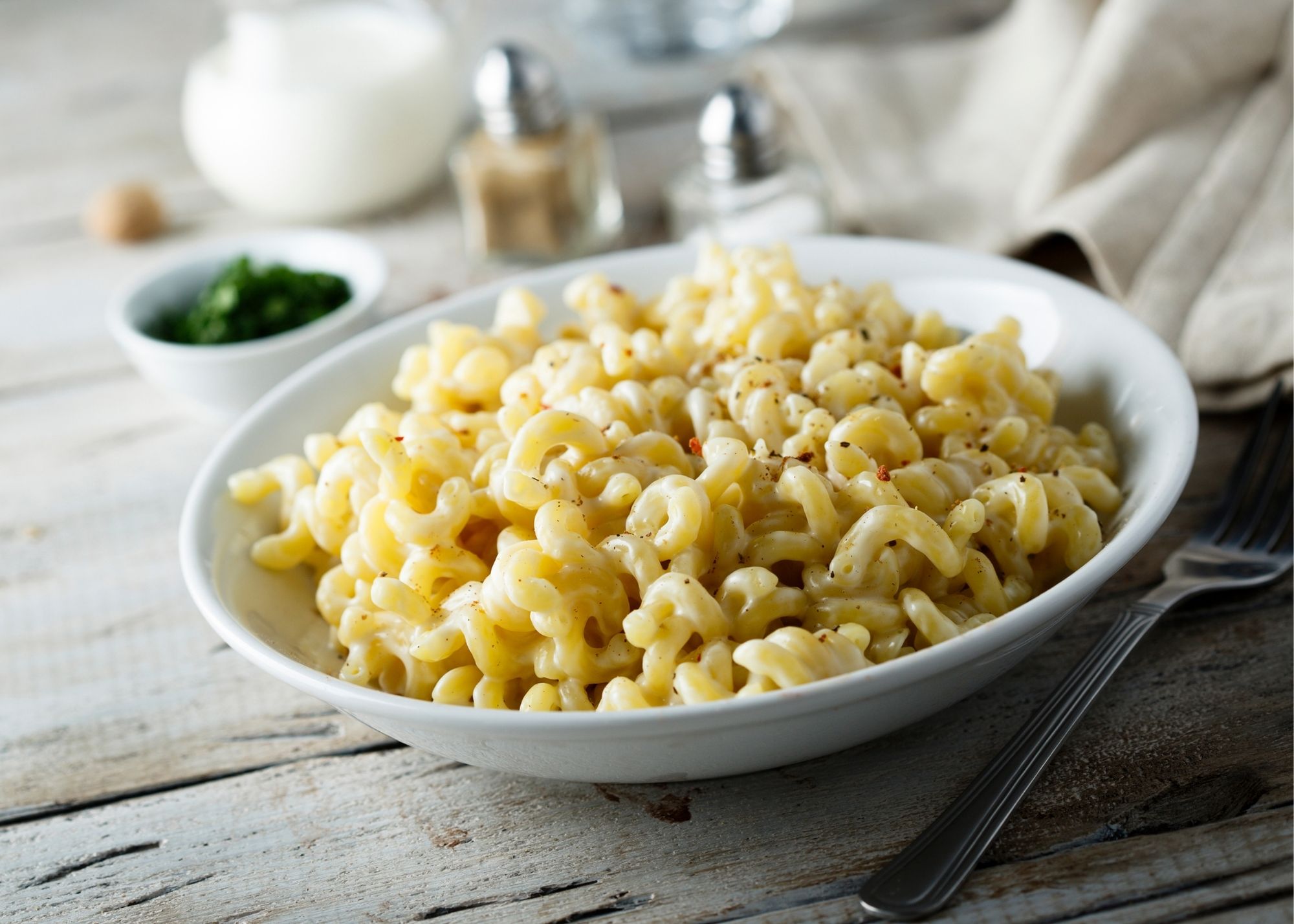 Ingredients

½
medium onion, finely chopped
9
whole black peppercorns
2
tsp
kosher salt (1 tsp if preferred)
6
oz
Taleggio or Muenster cheese, remove rind and dice cheese
6
oz
Parmigiano-Reggiano cheese, grated
6
oz
Pecorino Romano cheese, coarsely grated
1
cup
Panko (Garlic) bread crumbs
Directions
1
Preheat oven to 400 degrees.
2
Butter ramekins or baking dish.
3
Add pasta and cook according to package directions.
5
Meanwhile in mixing bowl, beat egg whites with electric mixer to stiff peaks.
6
In Dutch oven melt butter over medium-low heat.
7
Add onion and cook until softened.
8
Sprinkle the flour over onion; stir constantly for 2 minutes (don't allow to brown)
9
Add 1 cup milk a little at a time, stirring constantly until smooth.
10
In an 8-inch square cheese cloth place the bay leaf, thyme, and peppercorns.
11
Gather corners and tie with 100% cotton string.
12
Add to Dutch oven with 1 to 2 teaspoons salt and remaining 2 1/2 cups milk.
13
Increase heat to medium-high and bring to boiling, stirring frequently.
14
Boil 1 minute; reduce heat to low so milk barely simmers.
15
Cook, stirring frequently, 10 minutes more.
16
Remove from heat, let stand 5 minutes.
18
Immediately stir in plenty of ground black pepper, nutmeg, and the cheeses & stir until cheeses are melted.
19
Stir cooked macaroni into cheese mixture.
20
Fold in beaten egg whites.
22
Spoon mac and cheese into baking dish(s).
23
Top with Panko (Garlic) bread crumbs.
24
Bake 15 minutes or until heated through and crumbs are toasted.
25
To serve, drizzle with White Truffle Oil and sprinkle of fresh thyme. Garlic Bread Crumbs: Saute 3 cloves minced garlic in 3 tablespoons unsalted butter. Mix with Panko Bread Crumbs.