Well ladies, it's that time of year again. Valentine's is here among us and date night is the topic of conversation. Rather it's date night with that someone special or just a night out with some good friends, what on earth to wear is probably on your mind.
Well, here at Cindy's Boutique we have you covered! No matter the occasion we have something for you, but Valentine's Day just seems like the perfect opportunity to add something new to your wardrobe!
So first things first, you may be wondering 'what's hot this season'? Patterns my friends! Patterns, patterns, and more patterns.
My personal favourites that I just cannot deny are floral prints and polka dots.
Floral printed pants are the absolute must have this season. Rather you choose bright bold colours or more tame and delicate tones, you cannot go wrong with a floral print pant. Floral bottoms are flirty and whimsical and the perfect thing to wear on your Valentine's date night. Pairing these bottoms with a simple flirty blouse will really turn some heads on your night out. Not only that, but it will ensure for a comfortable, fashionable, and functional look. You won't be held back by your wardrobe choices this year and you can be up for wherever the night may take you!
Up! Pants are a brand that we carry here at Cindy's Boutique and they know their floral! They have managed to create a line of pants that is very flattering for any shape and also on trend and affordable.  The floral prints they have this year will carry you through the spring and summer months with a breeze!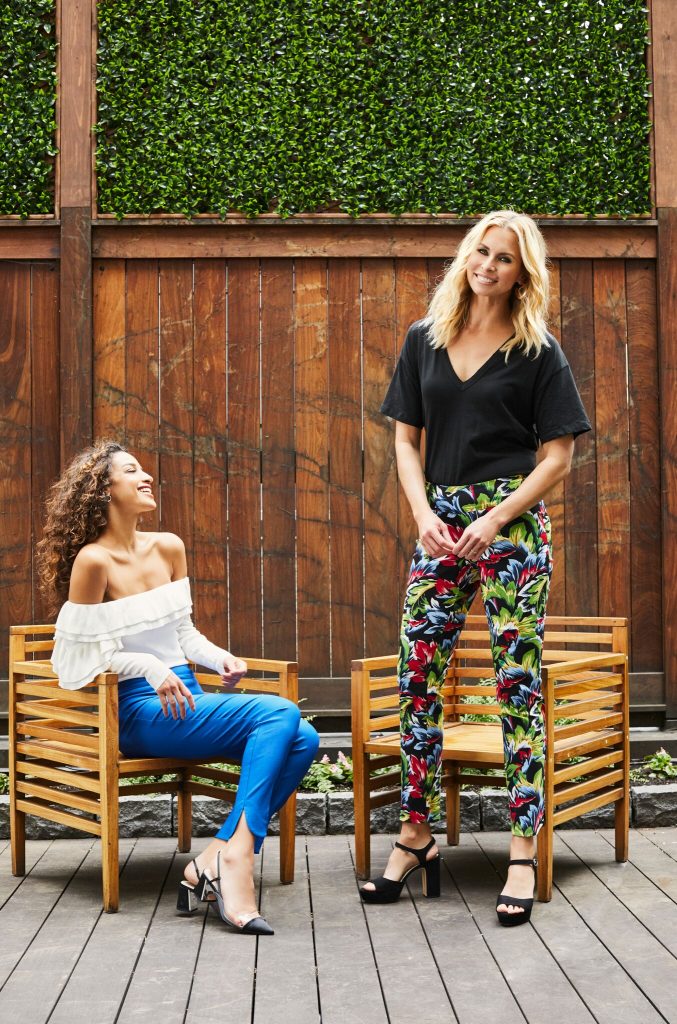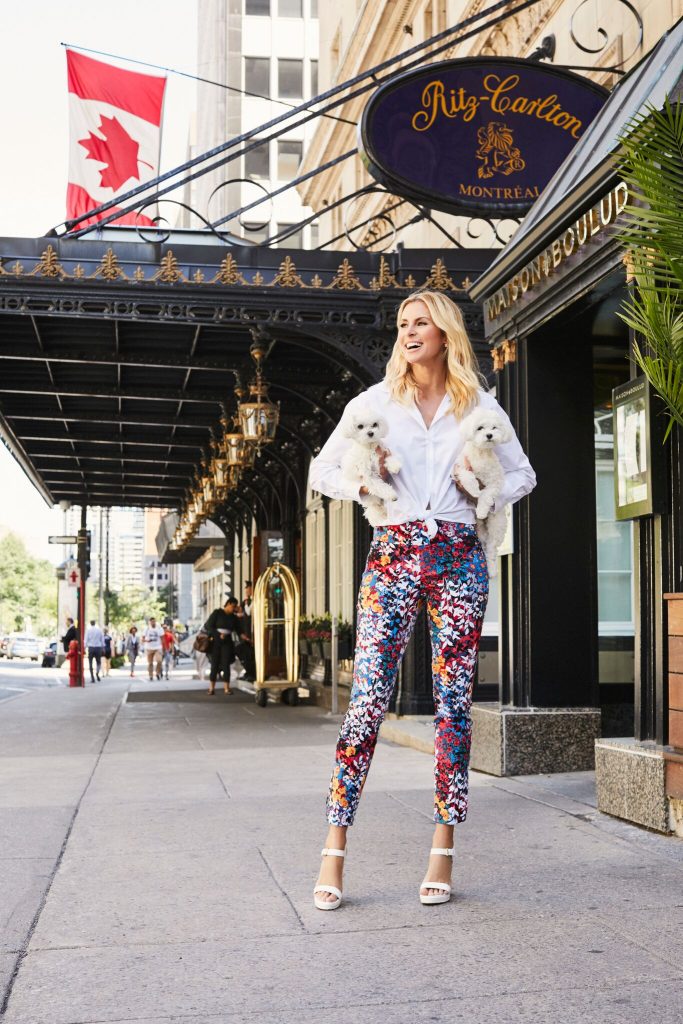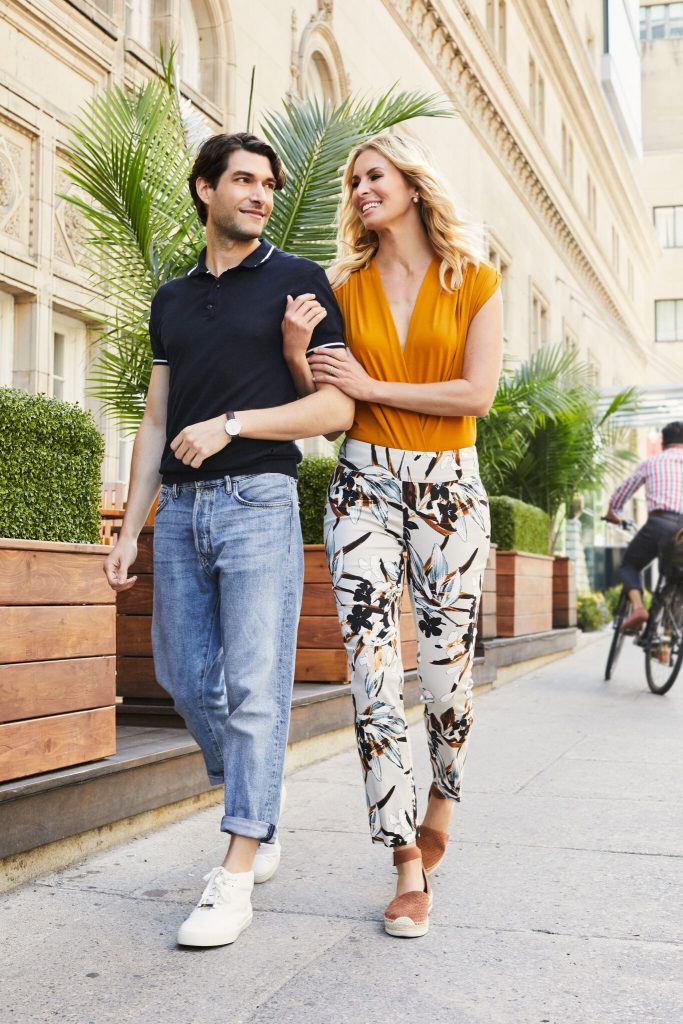 Now onto polka dots! Polka dots are one of my all time favourite patterns to play with. I've loved them since I was a child and now as an adult I still find them just as adorable, yet sophisticated at the same time. Black and white polka dots are timeless as far as I'm concerned, and so undeniably feminine when done right. They are one of the simplest patterns out there, yet they have the ability to be cute and practical all at once.
Nygard is another brand that we carry here at Cindy's Boutique and they sure know their way around a polka dot blouse. With several options in style and fit, there is something for everyone. We also carry most styles from sizes Small – 3X. Breathable fabrics make for a nice lightweight blouse created from high quality material. The blouse styles are figure flattering and help to accentuate all the best parts of us.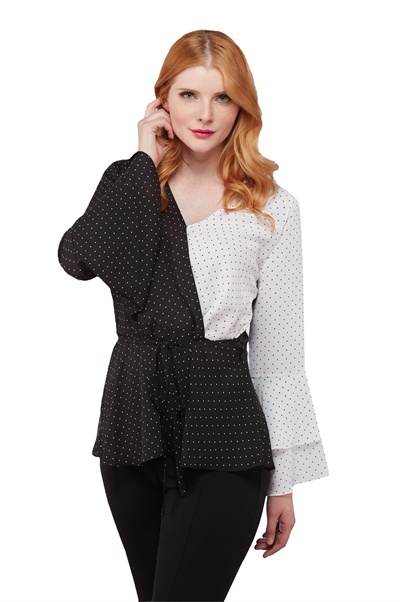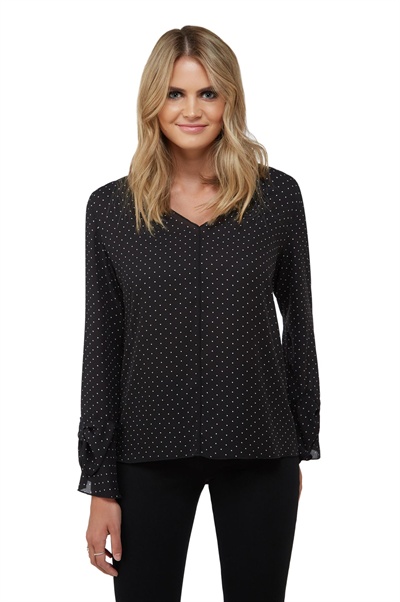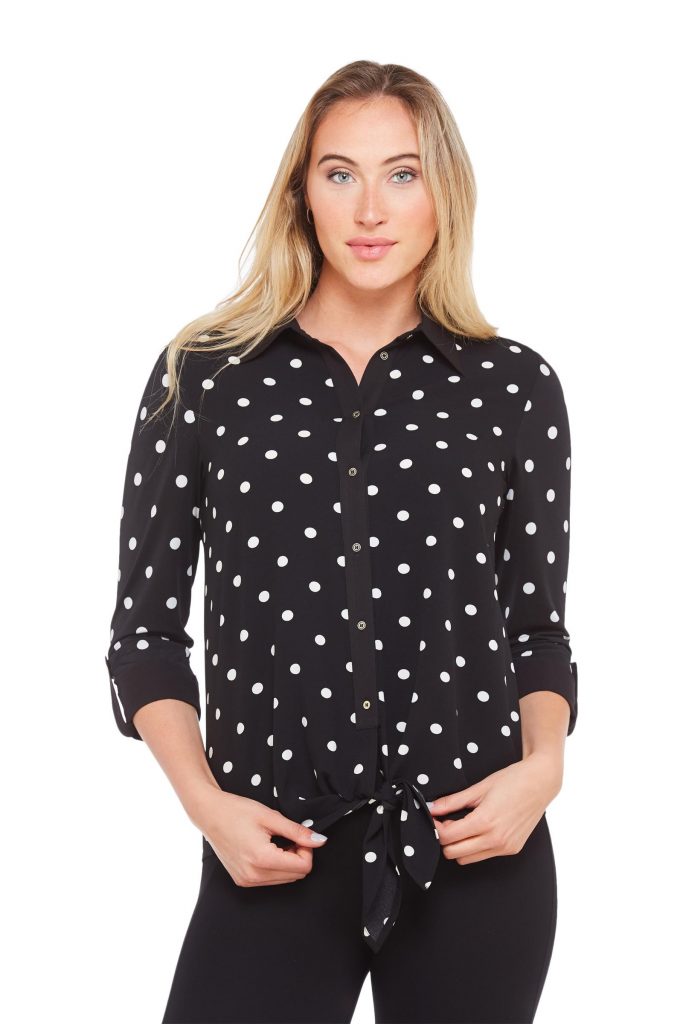 So this Valentine's Day, wear your patterns confidently! Rock this year's date night in style and on trend. Remember that date night is meant to be fun, so enjoy this time with that special someone or some of your closest friends, and have a glass of wine for me!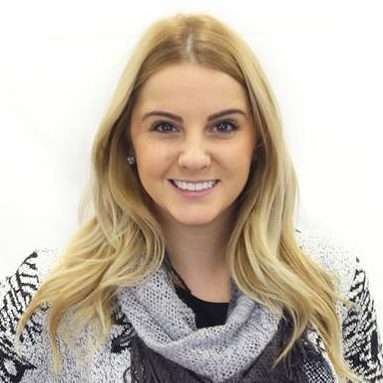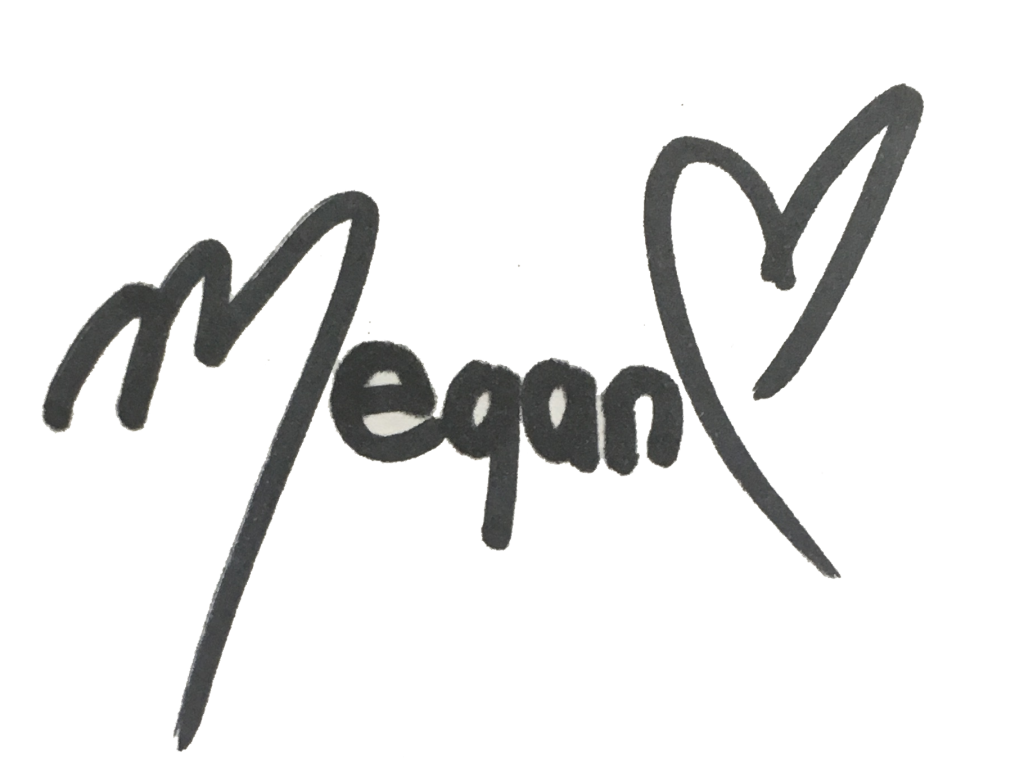 Boutique Merchandiser