One of my go-to mixes in our Olive Oil and Balsamic tasting bar is the Cindy's Blend, 25 Star Dark Balsamic, and Lambrusco Vinegar. The mixture of the three of these amazing flavours together makes for a great addition to multiple of your dishes and entertainment platters. This will leave your guests feeling satisfied and while also wanting more of these delicious flavours. No matter what you do with this Trio Blend, dress it up with extra seasonings, dress it down with just a loaf of bread and call it a day, or even make it super fancy and place it within a charcuterie board. The ideas are endless!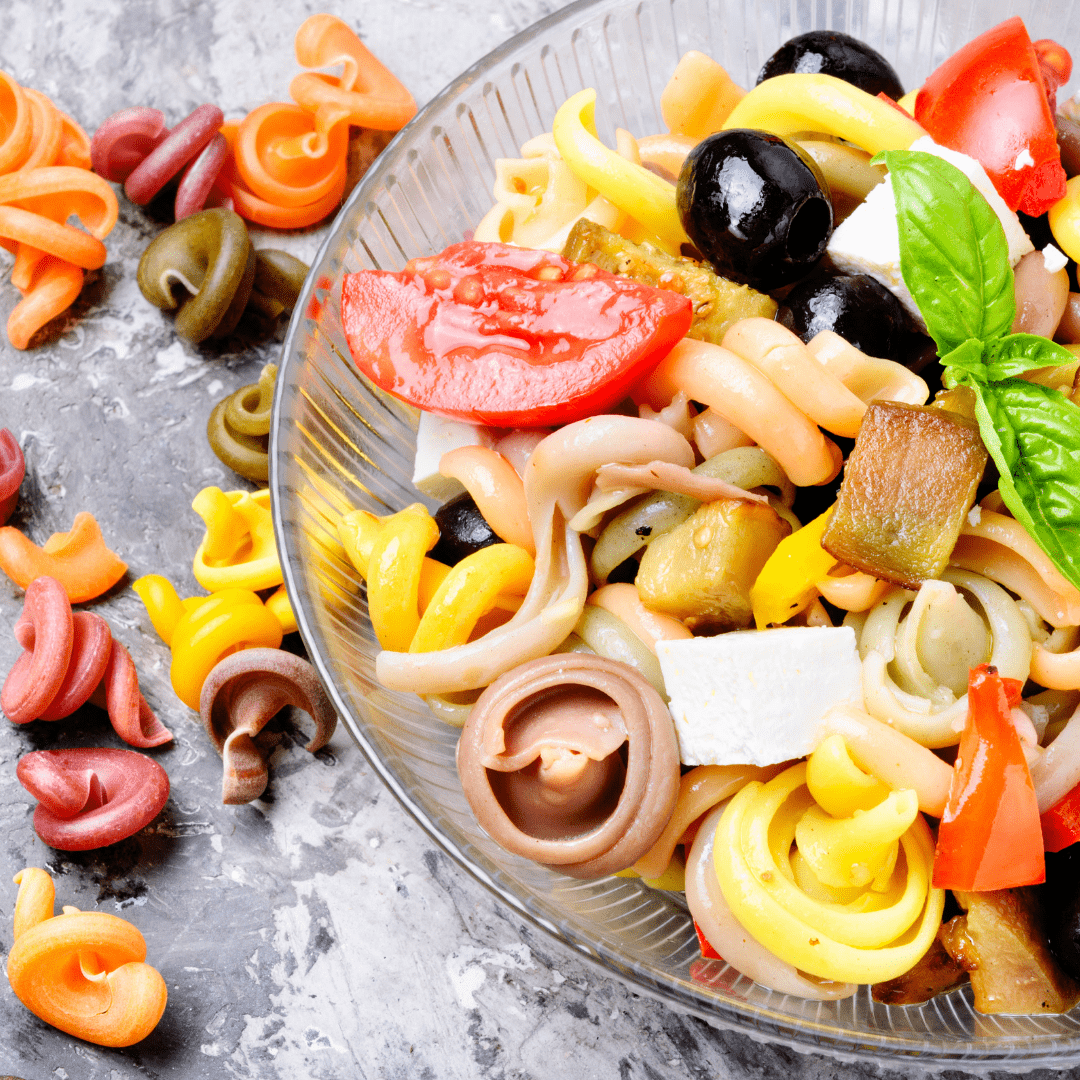 Pasta Salad
Ingredients
1 ½ cups sliced Italian pepperoni

1 sliced red onion

1 diced green bell pepper 

2 cups halved cherry tomatoes

1 cup black olives

2 cups cubed mozzarella cheese

1 cup shredded fresh parmesan cheese
Vinaigrette dressing
½ cup Cindy's Blend EVOO

½ cup 25 Star Balsamic Vinegar

½ cup Lambrusco Vinegar

1 tbsp Salt Sisters Greek Bread Dip

Salt and pepper to taste
Directions
Cook pasta according to package directions. Drain and rinse with cold water until pasta is room temperature. Place pasta in a large bowl.

Add cherry tomatoes, pepperoni, onion, bell pepper, mozzarella, parmesan, and olives to the bowl. Set aside. 

In a separate bowl, add Cindy's Blend EVOO, 25 Star Balsamic Vinegar, Lambrusco Vinegar, Salt Sisters Greek Bread Dip, salt and pepper. Stir to combine. 

Pour vinaigrette over pasta salad, then toss to coat. Refrigerate for 1 hour before serving. Toss salad before serving to allow the vinaigrette to be equally blended throughout pasta. Pasta salad will keep for 3-4 days, refrigerated in a sealed container.
Charcuterie Board 
First, start out with your choice of cheese (old cheddar, havarti, brie, gouda, etc). 

Next, pick some italian, gourmet meats (salami, prosciutto, capocollo, sopressata, etc). 

Then, grab some olives, grapes, a nut medley, some berries,a baguette and maybe a couple choices of crackers. 

The bread dip is going to top off this charcuterie board and make it complete. Mix together your Trio Blend of Cindy's Blend EVOO, Lambrusco Vinegar, and the 25 Star dark balsamic vinegar. For extra flavour, add in the Salt Sisters Charmane's Bread dip mix.

Whether you drizzle the Trio mix over the whole board or just have it to dip on the side, this combo will add that extra zing that your charcuterie board was missing.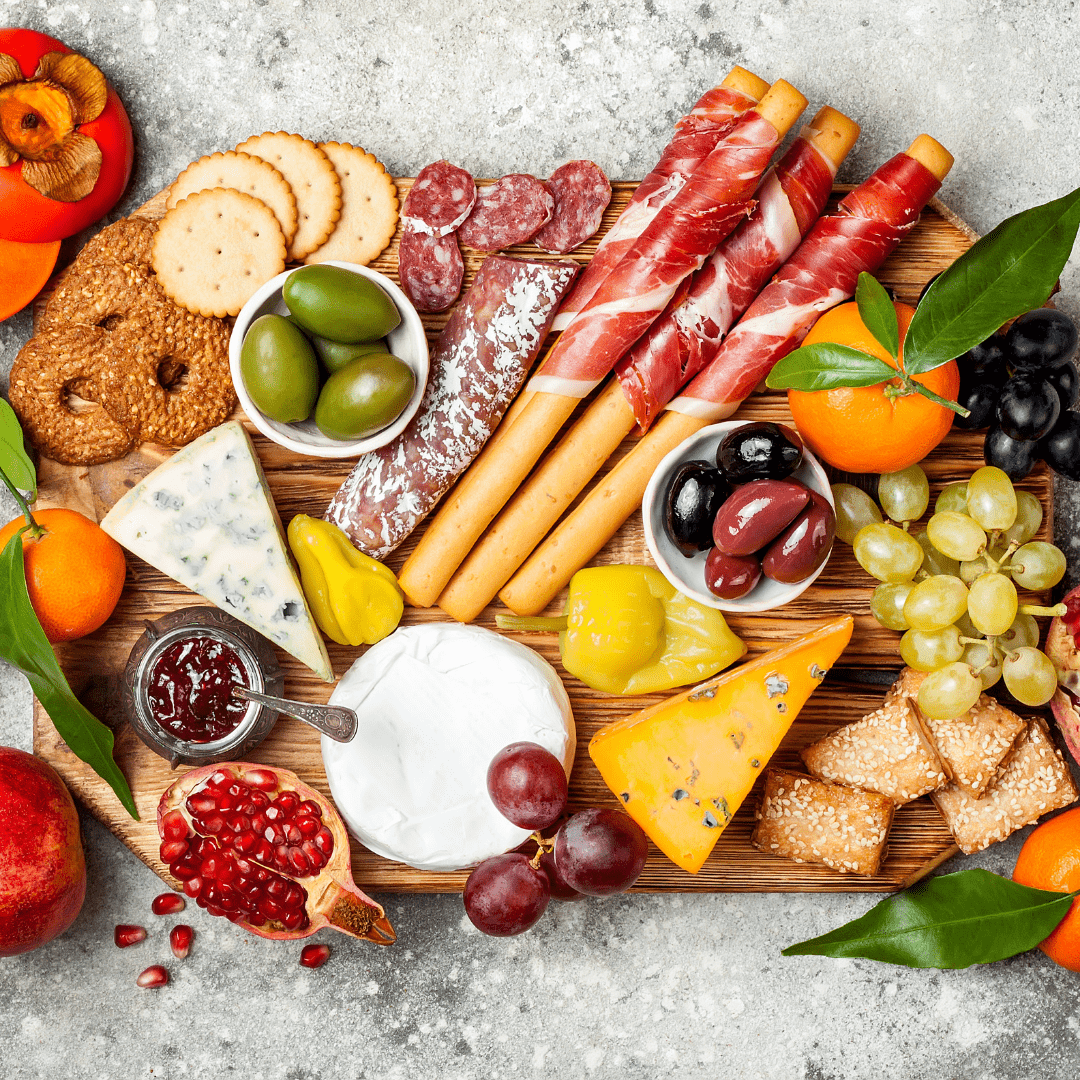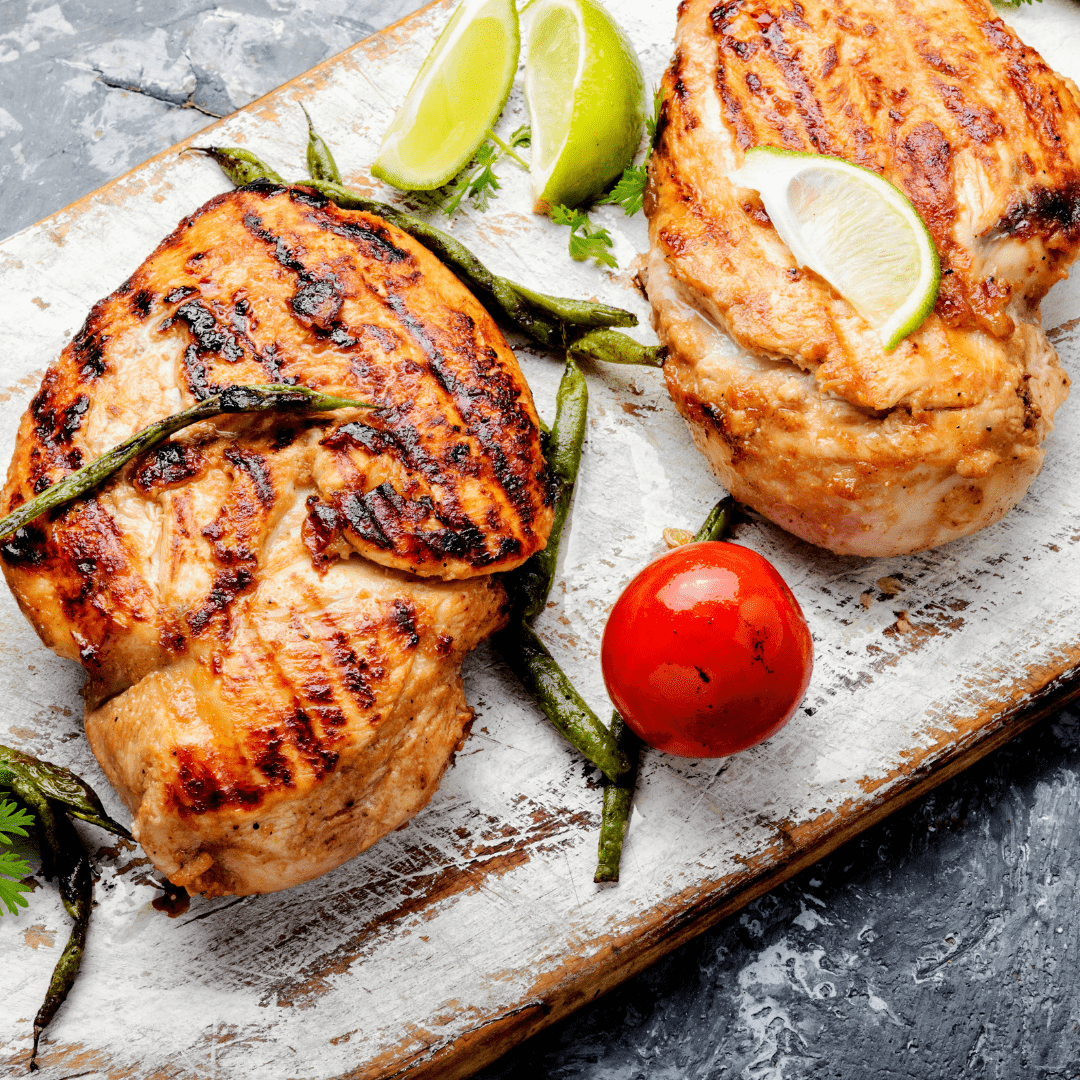 Chicken Marinade
Ingredients
1 chicken (about 4 pounds), cut into 8 pieces

1 cup Cindy's Lambrusco Vinegar

2 tbsp dijon mustard

3 tbsp Cindy's Blend EVOO

3 tbsp 25 Star Dark Balsamic

1 sprig of thyme

1 sprig of rosemary

2 bay leaves, fresh

3 garlic cloves, smashed & peeled

kosher salt

fresh ground black pepper

all-purpose flour for dusting

¼ cup canola oil
Directions
Put chicken pieces in a large resealable plastic bag.

In a large measuring cup or small bowl, combine Lambrusco, 25 Star Dark Balsamic, mustard and Cindy's Blend EVOO and whisk together. Pour mixture into bag with chicken, then add thyme, rosemary, bay leaves and garlic. Seal bag, turn to coat chicken, set it on a large plate, and refrigerate at least 4 hours or, preferably, overnight.

Line a plate with paper towels. Remove chicken from marinade, discard bay leaves and herbs, reserving marinade, and put chicken on the lined plate; blot dry with additional paper towels. Season chicken pieces liberally all over with salt and pepper.

Put flour on a wide plate and lightly coat chicken pieces in flour, turning them, then gently shaking off any excess, and transfer to another plate.

Set a Dutch oven or other large, heavy pot over medium-high heat and add canola oil. Make sure to coat the entire pan and heat until almost smoking. Add chicken and cook, using tongs or a kitchen spoon to turn pieces as they brown, until browned on all sides, about 10 minutes. Remove chicken when browned to a plate.

Carefully spoon out and discard any excess oil from the pot. Add reserved marinade and bring to a boil, then lower heat so liquid is simmering and simmer until nicely thickened, about 5 minutes. Add chicken back to liquid, pour in 1/2 cup of the stock and bring to a simmer, then cover pot, lower heat and cook until chicken is cooked through, 10 to 15 minutes, basting occasionally with a pastry brush, tablespoon or baster; if sauce thickens too much, stir in a few tablespoons more stock.

Transfer chicken pieces to a serving platter or individual plates. Spoon sauce over chicken and serve.
Final thoughts
There are endless possibilities to use with this Trio Blend, you can create that homestyle atmosphere for your guests and family to enjoy throughout the holiday seasons. Use it to marinade your favourite meats or toss together with your green salads. With this Trio Blend you can do whatever it is your foodie heart demands!
Ella Gilbert 
Cindy's Too since 2018