(and we carry them here at Cindy's!)
Staying current with technology seems impossible these days with the constant changing apps, platforms & devices! Every month or so there is a new trend or release when it comes to ever-changing digital technology. In this blog I will explain some of the basic big trends that took off in 2019 that you need to know all about if you haven't heard already.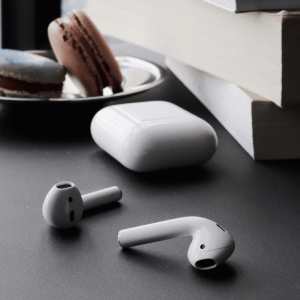 WIRELESS HEADPHONES / AIR PODS:
Although released in 2016, Air Pods didn't pick up major popularity until the 2018 holiday season! At first many thought Air Pods were laughable due to the size, functionality & price point that Apple was selling them for. The trend for the longest time used to big headphones like BEATS or BOSE, so naturally we weren't first initially drawn to them. Trends take some time to pick up! Air Pods come in a small flip top case that you charge, to keep your ear buds charged.
Now, wireless headphones are one of the most common headphone out there right now. With tons of brands now inspired by Air Pods, you can find a pair at a much more affordable price at Cindy's.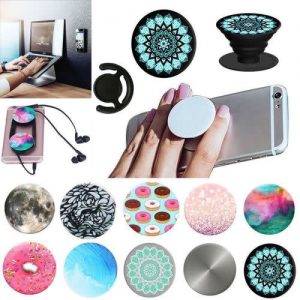 EXPANDING STAND AND GRIP FOR SMARTPHONES / POP SOCKETS:
Phones are constantly changing and evolving year after year and companies are competing to release the best phone accessories as fast as they can. The Pop Socket is essentially a phone accessory that lets you do more with your phone. Overall, the functionality of a Pop Socket is pretty straight forward. Expand to be used and collapse when not needed.
There are many uses for the Pop Socket other than just using it as a phone or tablet grip! It can be used as a phone stand for easier video chat or just easier for watching videos. Use it as a cord wrap to keep your headphones untangled and at easy access. Clips can be used to mount the phone in your car, on the tread mill or anywhere else!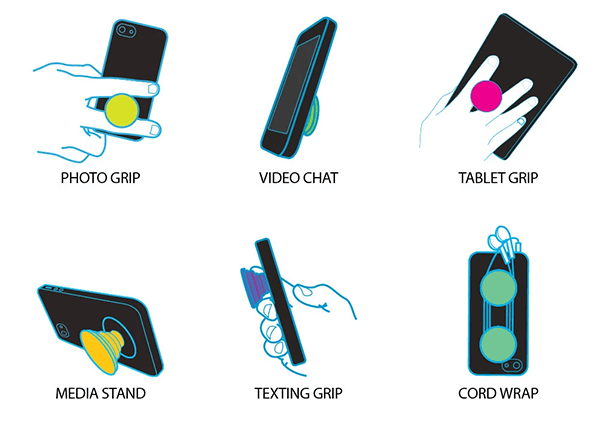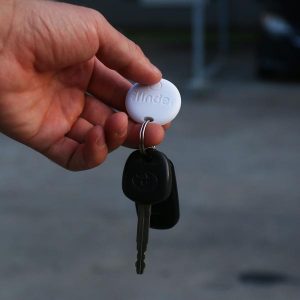 KEY FINDERS:
We have all been there, we're rushing out the door moving as fast as we can and we cannot find our keys! I cannot be the only one that this happens to at least once a week, and it always happens when you're running late. The Mila Finder has a simple solution to your weekly problem, a key finder! Attach the key finder to your keychain, download the app, and you're ready to rock. You can use this to locate your phone (double press the finder button to make your phone ring even when on silent) and to find your keys (ring your keys within a 100ft line-of-fight range). There are also other features to having a key finder such as using it as a selfie remote…take pictures using your Finder as a remote. It is also keeps record of when your Finder was last disconnected.
I personally can say that these work wonders! I got a message from my brother just last week who lives up in Kingston saying "Hey Didi, your Key Finder saved my butt today. My keys fell out of my pocket two days ago when I was walking Chase, and I was able to use the Mila Key Finder to find them in a field that was covered in snow. So thanks :)"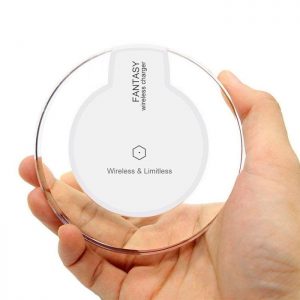 WIRELESS CHARGERS:
Over 2 years ago, Apple has taken away the traditional AUX port on all IPhones, making specific headphones that fit into the charging port. This left many upset as they couldn't charge there phone and use their headphones at the same time. Wireless charging has taken off. Essentially, Apple is trying to get rid of all the extra cords that we have around. Switching to wireless headphones & wireless charging appeared to be the way of the future.
Now wireless chargers are some of the most commonly used in every household. It is perfect for people in the home who don't necessarily have the same phone, therefore a different charger. Everybody can get a charge on a wireless charging pad! This is also what people use to charge up their smart watches. We currently carry wireless charging pads at Cindy's, available in store in either black or white.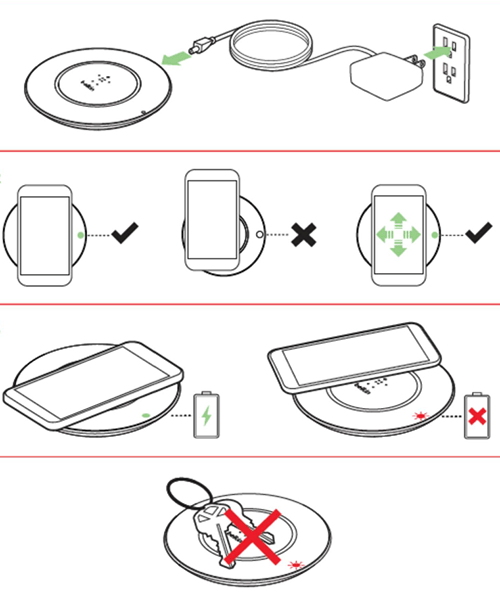 So there you have it! Some of the latest tech items to stay on track with and we carry them all at Cindy's! We hope to see you expanding your horizons and in store soon.