Meyer Lemon olive oil and Lemon Balsamic vinegar are kitchen essentials!  Not only do I cook with these but I also marinate, bake, use in salads, put in my water and cocktails but I also make body scrubs with this wonderfully fragrant oil.  I am going to show you many different ways as well as share some recipes on how I utilize this Lemon oil and balsamic.
Flavour Your Water
If I am using my own personal water bottle I will usually start with 1 teaspoon of Lemon balsamic to start, do a little shake and add more if needed.  This not only makes my water taste great but it also helps neutralize acid reflux, help with digestion and heartburn.  If you prefer sparkling water over spring water adding balsamic will make a refreshing mocktail.
Add to Cocktails
I love sweet cocktails but when I am trying to be healthy I can do without the calories or the bad sugar found in flavored cocktails.  I love adding Cindy's Lemon Balsamic in my Sangria or a nice vodka water (it is super refreshing and only 25-35 calories /tbsp.)
Lemon Sangria
2 bottles, light fruity white wine, chilled (white zinfandel, pinot grigio)
1 cup Peach schnapps
1/4 cup Cindy's Lemon Balsamic (I have used other white flavoured balsamics as well)
1 lemon, sliced
1 orange, sliced
1 lime, sliced
1 peach, pitted, peeled and sliced
1/4 cup white sugar, fast dissolving or super fine works best
Directions
Add everything to a large punch bowl. Place fruit in the bottom of the bowl, add wine, schnapps, balsamic vinegar, sugar and stir until the sugar is dissolved.
This is super easy and will impress your guests!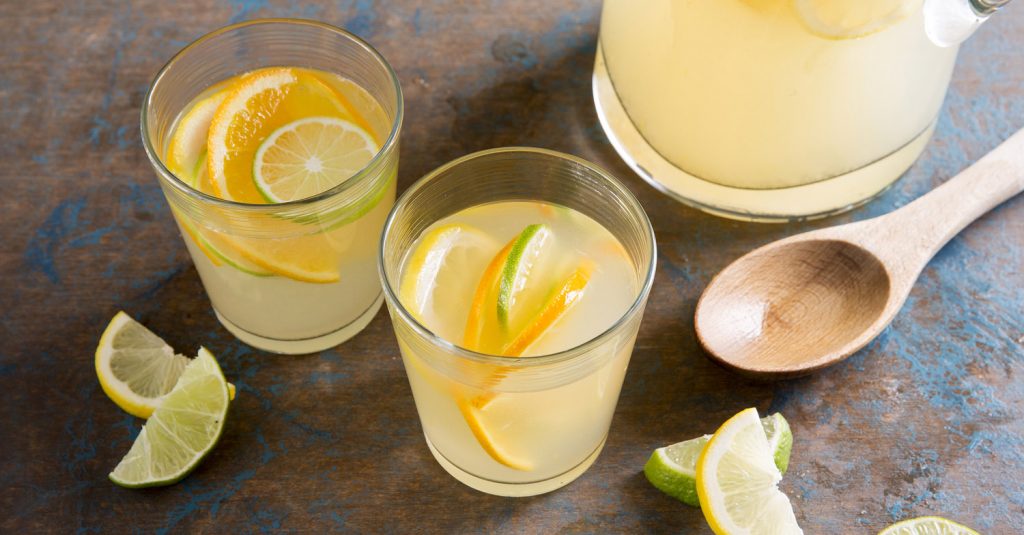 Bake Your Favourite Dessert
I never use vegetable oil anymore and will always substitute when I am baking cakes, brownies, muffins, squares and cookies with my fruity flavored oils.  Not only does this enhance your flavor but it also makes your baking super moist.  Here is one of my favorite sugar cookie recipes made with Cindy's Meyer Lemon olive oil.
Meyer Lemon Sugar Cookies
2 1/4 cup all-purpose flour
1/2 tsp baking soda
1/2 tsp baking powder
1/2 tsp kosher salt
1 1/4 cup granulated sugar, plus more for rolling
1/3 cup Cindy's Meyer Lemon Olive Oil
2 large eggs
1/2 tsp vanilla extract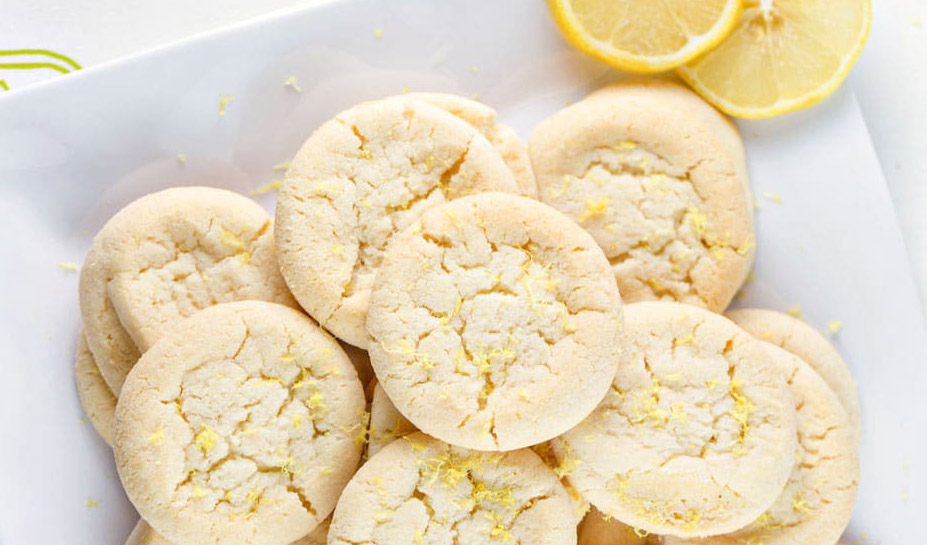 Directions
Preheat oven to 350*F
In a bowl, sift together flour, baking soda, baking powder, and salt. Set aside.
In a second large bowl, combine sugar and olive oil and mix with a spatula until it forms a grainy paste. Add eggs and vanilla and stir until smooth. Fold in dry ingredients until just incorporated. You should have a fiairly soft oily dough.
Fill a small dish with more granulated sugar. Scoop dough by the tablespoon into balls and roll in sugar to coat. Arrange on a non-stick or parchment-lined baking sheet, leaving 2 inches of space between cookies.
Bake for 11-13 minutes or until tops are puffed and crackly and edges just start to turn light golden brown.
Let cool for 5 minutes before transferring to a wire rack to cool completely.
Cookies are best enjoyed the day they are made, but will keep in an airtight container for up to 3 days.
Make a Salad Dressing
Nothing is better than being able to make your own salad dressing.  With flavored oils and balsamics this is super easy and extremely flavorful.  I usually will make my salad dressings by mixing 2 parts oil to 1 part balsamic.  If you want to kick up the flavor then you can even do equal parts of oil and balsamic.  With Cindy's Lemon Balsamic you can use a Varietal Extra virgin olive oil or mix with Meyer Lemon EVOO, Blood Orange EVOO, Garlic EVOO, Rosemary EVOO just to name a few.
Drizzle over Ice Cream, Greek Yogurt, or Fruit Salad
Nothing enhances the sweetness without the guilt like a fruity balsamic.  I always add a teaspoon or so to my Vanilla Greek yogurt each morning or add it to my smoothie.  It is wonderful over French Vanilla ice cream or fresh cut fruit.
Make a Body Scrub
I love to use this homemade scrub everyday on my skin!
Meyer Lemon Sea Salt Body Scrub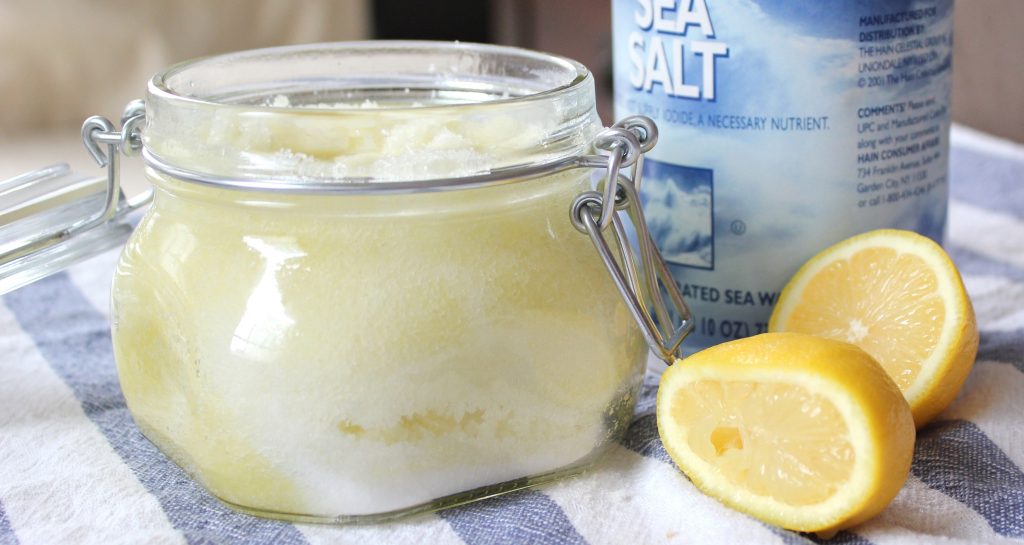 Directions
Combine the ingredients and mix well.
Add to a jar for gift giving or keep for yourself! Depending on how thick you like your scrub, you can always adjust the ingredients to your liking. I love the smell of Lemon so I always add a bit more oil for the scent and moisturizing power.
Marinate Your Meats & Vegetables
Take your pick of either the Meyer Lemon oil or Lemon Balsamic to enhance the flavor and tenderness of your meats and veggies.  Even when I marinate my meat I will use only the balsamic for a powerful punch of flavor.  Over veggies, Lemon balsamic or Meyer Lemon oil add just the right amount of flavor to turn your bland veggies into an incredible dish.  This makes eating clean fun and exciting.
Just remember here at Cindy's there is so many different ways to cook, marinate and flavor anything under the sun with our 64 flavors or EVOO and Balsamic Vinegars.  If you are in need of any other suggestions, myself or the staff at Cindy's Too are more than willing to share tips with you.  I look forward to seeing you all in our tasting bar.  Happy Grilling!