Midway through the summer I am always trying to come up with some creative ways on how to eat healthy. Nothing tastes better on a hot day than a cold, crisp, and delicious salad.  I'm not talking about just some lettuce and bottled dressing. I am talking about a salad that will not take too much time and will awaken you senses. With so many fruit and vegetable stands in Essex County it is so easy to have the freshest produce available to us at all times. I want to share with you some of my favourites that are tried and true and nothing short of sensational, but still very easy to make.
Parmesan & Asiago Grilled Hearts of Romaine
2 hearts of Romaine Lettuce

Juice of 1 lemon, freshly squeezed

Salt Sisters Green Bamboo Sea Salt

Black Pepper freshly ground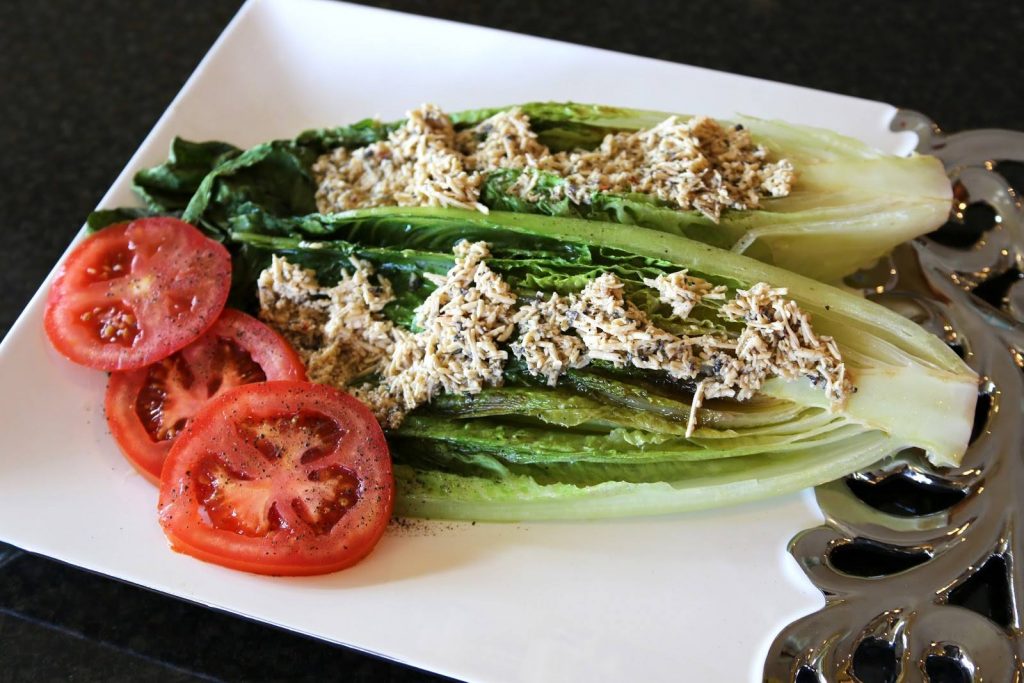 Directions
Cut romaine in half and leave ends intact so each end holds together.
Drizzle Cindy's Meyer Lemon Olive Oil over the lettuce and grill over medium heat for 3-5 minutes until lettuce chars and wilts. (I will also broil this in the oven for 3-5 minutes)
Season with sea salt and pepper to taste.
Top with Cindy's Parmesan & Asiago Dipping Sauce and serve immediately.
This is truly a great tasting salad!
Key West Coleslaw
1 bag shredded cabbage with carrots (7 cups approx.)

1/2 red onion sliced thin
1 5.75 oz. jar of Spanish olives, chopped
1/2 cup dried cranberries
1/4 cup sliced almonds
Dressing
1/4 cup mayonnaise
1/2 cup sour cream
1 tsp Woeber's Dijon Mustard
2 tbsp Salt Sisters Key West seasoning (found at Cindy's)
3 tbsp Cindy's 25 Star White Balsamic
Directions
Combine all vegetables in a bowl. Whisk dressing in a separate bowl and stir into cabbage mixture. You can prepare this salad up to 6 hours before.
This makes a good sized portion, so it is ideal for any get together!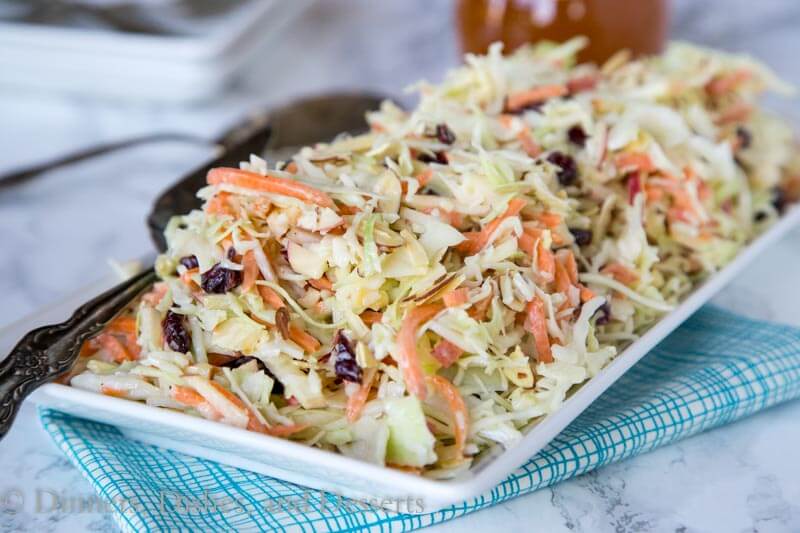 Apple Cranberry Goat Cheese Salad
Fresh greens (I like mesclun mix or straight spinach)

Dried cranberries
Slivered green apples
Goat cheese
Candied pecans
Crumbled bacon
Cindy's 25 Star White Balsamic
Directions
Whisk oil and balsamic in a separate container.
Put together the salad and pour dressing over top.
Wonderful taste and super easy to make!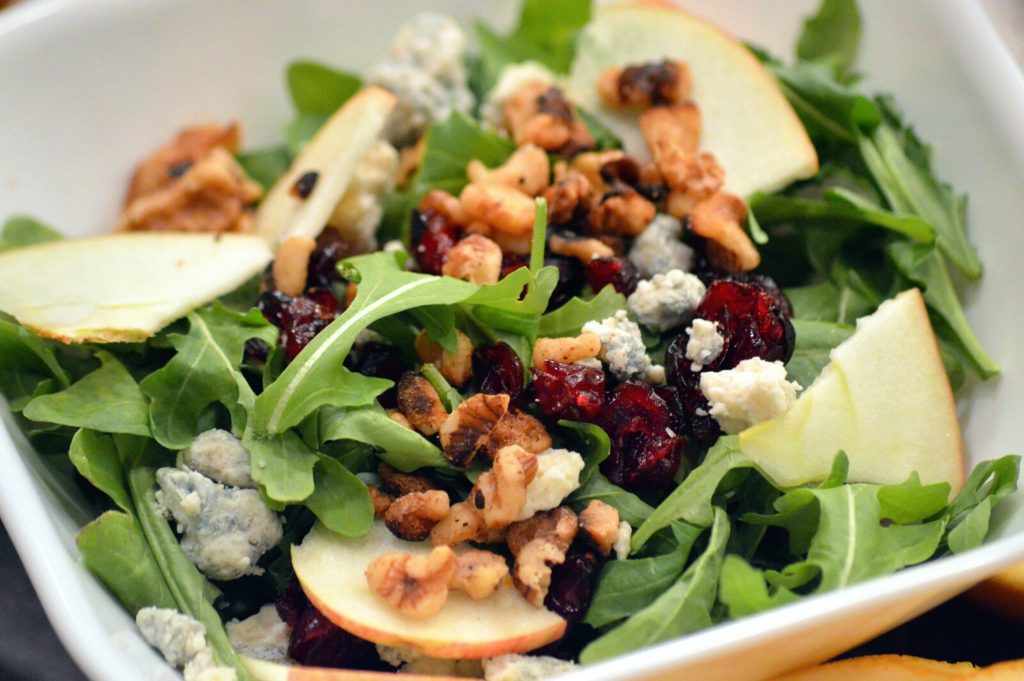 Wishing you all a healthy, happy summer! Remember all the great fruit and veggie stands we have access to in Essex County for ripe, fresh produce to create impressive and tasty salads!  Enjoy!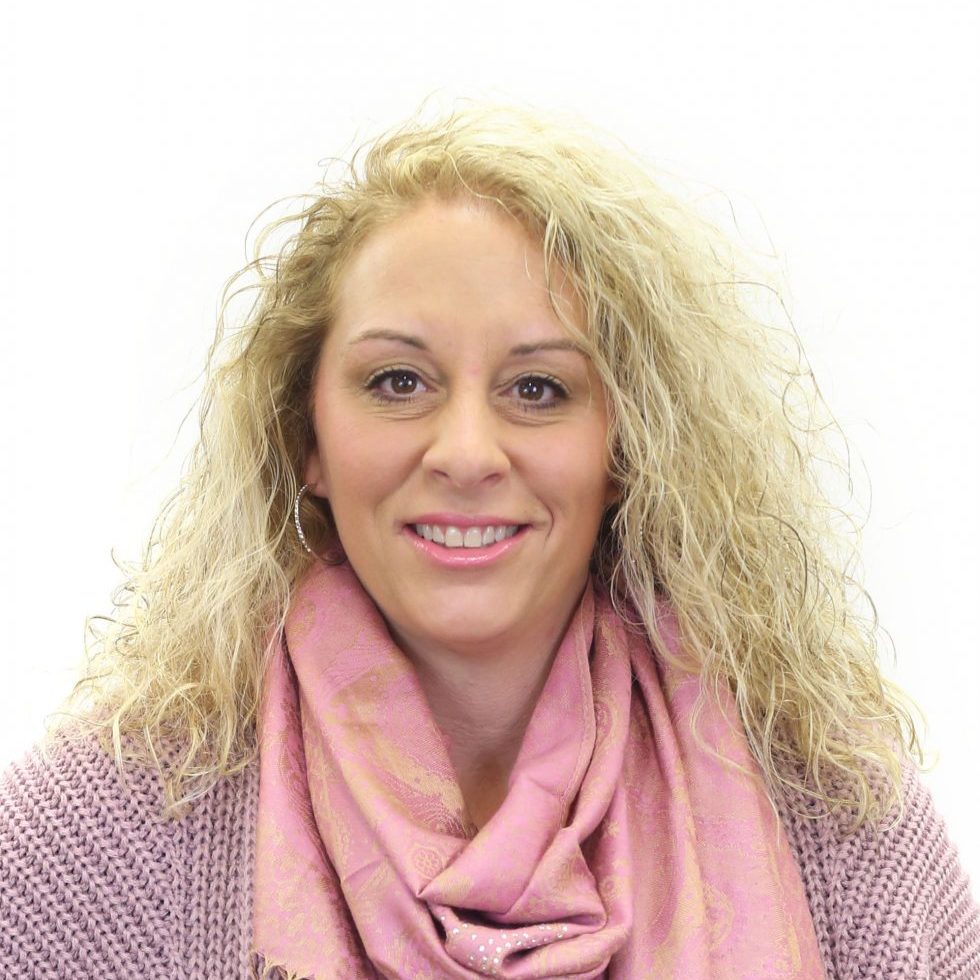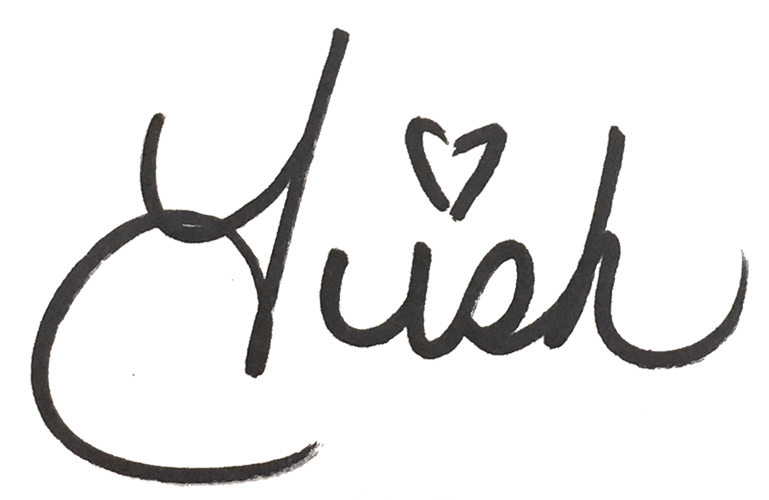 Buyer/Owner