Who doesn't love adding a little extra WOW to your favourite outfits to help them standout. One very simple solution is adding a statement piece such as fashion earrings from Rain Jewelry. What is so great about Rain earrings you might ask? Well, besides being an easy way to glam up any look, you can also do so without having to break the bank. Here at Cindy's we carry a wide variety of colours and styles that range from $12.99 to $19.99. What a steal!
What are Rain earrings Made of? 
All Rain Jewelry and earrings are made out of zinc, brass and steel with rhodium plating. All ear wires are stainless steel or steel with silver or gold plating, making many select styles allergy free! All Jewelry is considered lead and cadmium safe for adults.
Now that you know how awesome Rain earrings are here are some ever so important tips on how to care for and extend the life your fashion earrings you just can't get enough of!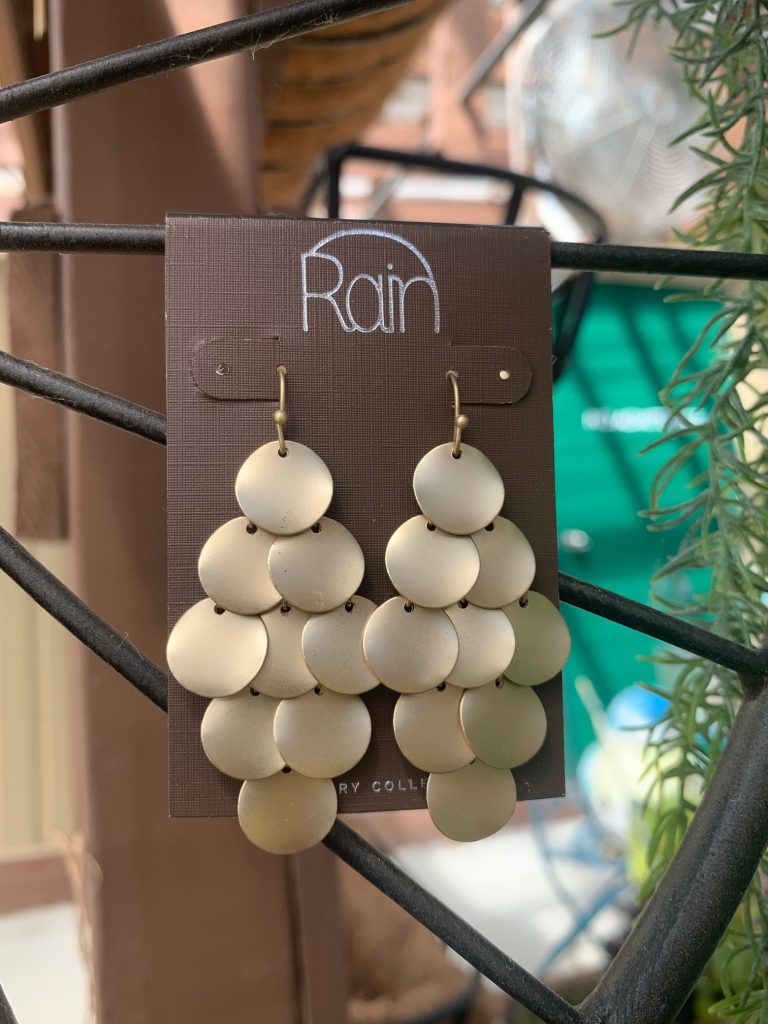 Wearing Fashion jewelry around water and moisture is a no no!
Chlorinated water, moisture, and chemicals and can react with the metals found in fashion jewelry causing it to change color. This means, no showering, swimming, working out, doing dishes or laundry with your beloved fashion jewelry on!
Clean you're jewelry with care
Many jewelry cleaners are made for silver, gold, or platinum which is much too harsh for fashion jewelry. Instead of cleaners opt for a little bit of dish detergent and water (key here is a little! As mentioned above water can be harmful).
Last on, first off
The cardinal rule to putting on jewelry is to get dressed before putting jewelry on and to remove it before getting undressed. This will help ensure your jewelry doesn't get caught on your clothing.
A few other things the last on, first off rule applies to are lotions, perfumes and makeup! Somethings many of us might not think of! The majority of these products are not natural which can cause an unwanted reaction to your fashion jewelry!
By waiting until you are all done your beauty routine you can avoid unnecessary damage and prolong the life of your favourite Rain fashion jewelry!
Proper storage is important
Of course we want to put our fashion jewelry out on display it's beautiful, we want to be able to admire it as much as possible! Or maybe on the other hand we may be tempted to leave our fashion jewelry out on the counter at the end of the night, because we are just too lazy to put it away after a long day! However, by doing so you could be exposing your jewelry to damaging elements such as UV rays which can break down the finish and colours over time. Fashion jewelry should always be stored in a dry dark place keep your pieces looking great for many years to come!