Ditch your out-dated fake house plants and switch them out for a gorgeous realistic ever-lasting succulent arrangement. Plants bring beauty to any home and not everybody has a green thumb, so ever-lasting succulents are perfect for those who may not have the best lighting in the home or simply just enough time to care for them. Not sure how to display your ever-lasting succulents?! Follow this blog for a step-by-step easy to follow instruction on how to make your very own terrarium.
STEP ONE:
Picking the perfect terrarium for your arrangement. Here at Cindy's, we sell a variety of containers that can be used to create you're your terrarium. We used a beautiful eye catching round glass container. However, if you've got a container with a sentimental meaning to you or something around the house that would work, we suggest using that as this is a piece of décor that will be in your living area for years to come. Second hand stores and thrift shop often have a variety of unique containers (glass or plastic) that would be perfect for making your own terrarium. Make sure your container is cleaned out and ready for the ever-lasting succulents.
STEP TWO:
Fill the bottom of your terrarium. We decided to use rocks and stones for a classy look. Do you have sand sitting around from your last vacation? Fill the bottom of your terrarium with sand! You can use pebbles, stones, decorative rocks or stones, the possibilities are endless.
STEP THREE:
Start with your biggest succulent or air plant. Since this piece takes up the most space, we will place the smaller succulents around the biggest plant. This is the focal point of the terrarium.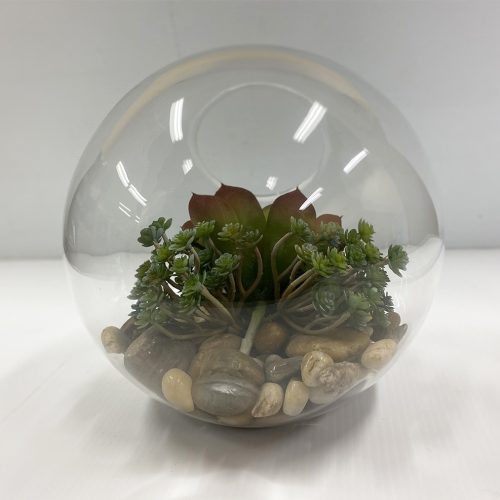 STEP FOUR:
Add in your smaller succulents. These are great accents for the terrarium and provides a much fuller look. You'd be surprised that it doesn't take too many ever-lasting succulents to fill up one of these big bowls!
STEP FIVE:
Add in your unique, eye catching succulents that you want to be a focal point of the back and sides.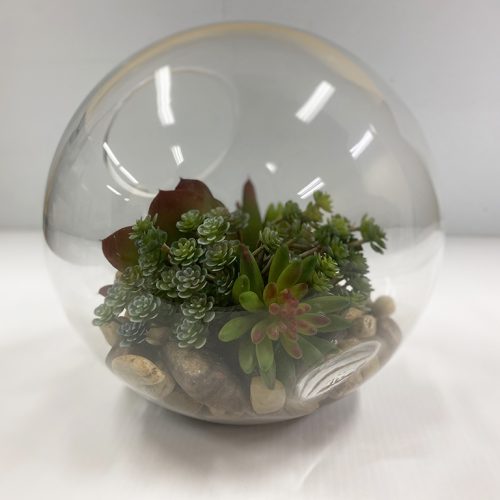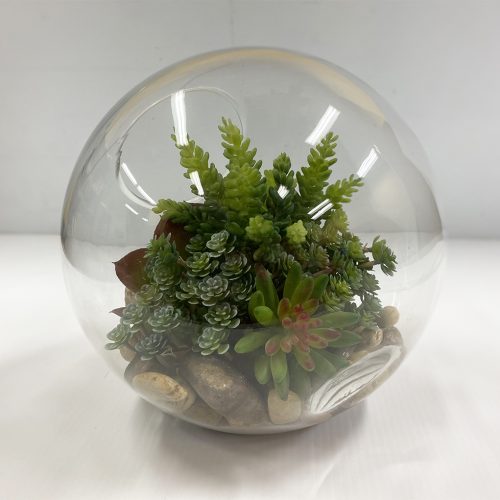 STEP SIX:
Add in your TALL succulents to give your terrarium some height. Do your finishing touches that make your terrarium personal to you! This is the time that you would add in any figurines, statues or anything specific you'd like to stand out. Is it looking the way that you'd like it?!
STEP SEVEN
ALL DONE! Place your brand new terrarium in your favourite living space.