Packing Tips for Spring Break
We made it ladies, Spring break is here!
 We can ditch the stresses of work and look forward to beachy waves and sip on strawberry daiquiris with our bums in the sand….well some of us….
If you find yourself catching the travel bug like myself, you will need to know what essentials to pack! Packing smart can be the key to a good vacation and can help to ensure you will remember to bring everything on your list. Packing itself can be a daunting task, but thankfully, I've mastered the mission of packing for the ultimate spring break trip and I'm here to help!
Now if you followed along and read my winter vacation packing list, this one should be a breeze. We are off to warmer weather, bluer skies and places where the wind smells like coconut. Its nots so much that less is needed but what is packed tends to fold a lot smaller!
Now first things first, the one thing that everyone seems to lose as soon as vacation begins is your passport. Here at Cindy's we sell your ever so trusty Lug "Tango" travel wallet. The great thing about this style of wallet is that it stores not only your passport away safely, but can also fit your credit cards, your I.D, loose change and even a pen. This must have travel companion comes with a wrist strap for easy access and a variety of colours for a fashionable trendy look.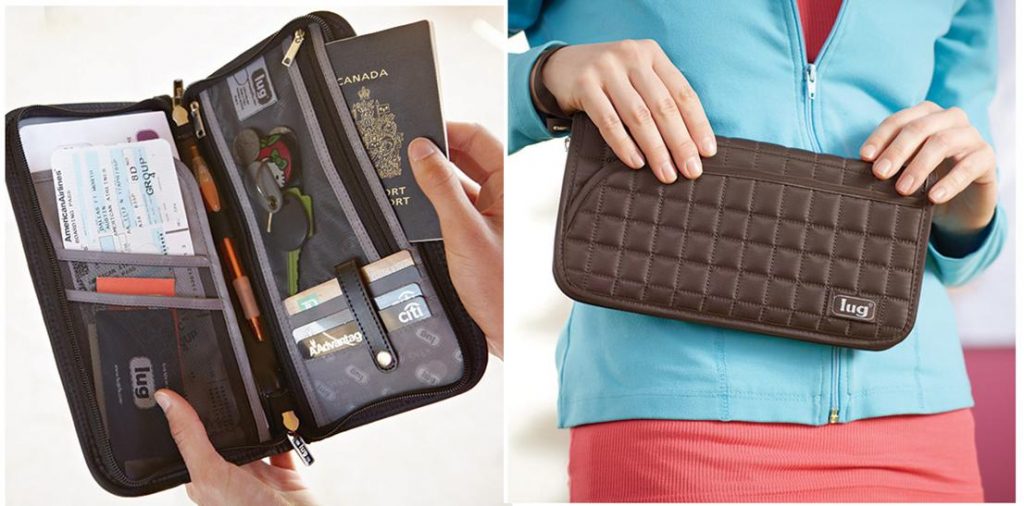 Now that we've secured our passport and we can legally leave the country without worry, let's get packing!
Two of my other favourite items from Lug this year are the "Trolley" cosmetic case, and the "Flipper" jewelry clutch. There is nothing worse than arriving at your destination , only to find your makeup has escaped its bag and is now scattered and smeared all over your belongings. (Please tell me I'm not the only one this has happened to?!) The Trolley cosmetic bag has so many versatile pockets all coming equipped with a clear plastic lining. An easy to carry handle, a structured bottom for standing  and a trendy exterior, makes this cosmetic case a must have! Traveling with accessories can sometimes be tricky. Without the proper storing, they can get all tangled into a rather messy knot. The Flipper Jewelry clutch ensures that nothing will get tangled and all accessories will remain just as organized as you placed them. The Flipper clutch is large enough to fit a pair of sunglasses as well as all your go to favourite accessories.
Okay, now let's talk clothes ladies! Here at Cindy's we have so many great options to take with you on your vacation. One thing that I personally have always loved about going away somewhere warm is that you seem to be able to get away with a little more colour and pattern than you may typically wear in your day to day. Colours can be bright and vibrant and patterns can really come alive. Never ever be afraid to step outside the box when it comes to your fashion, but most certainly don't be shy when on vacation!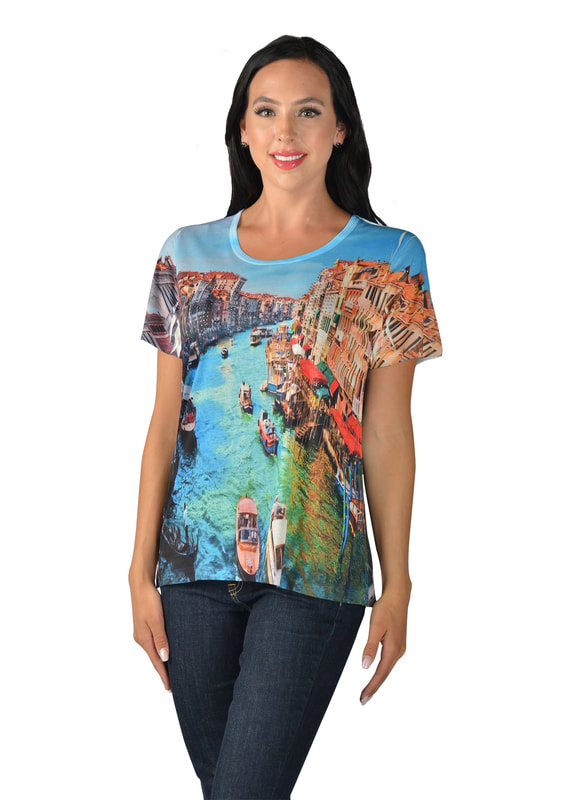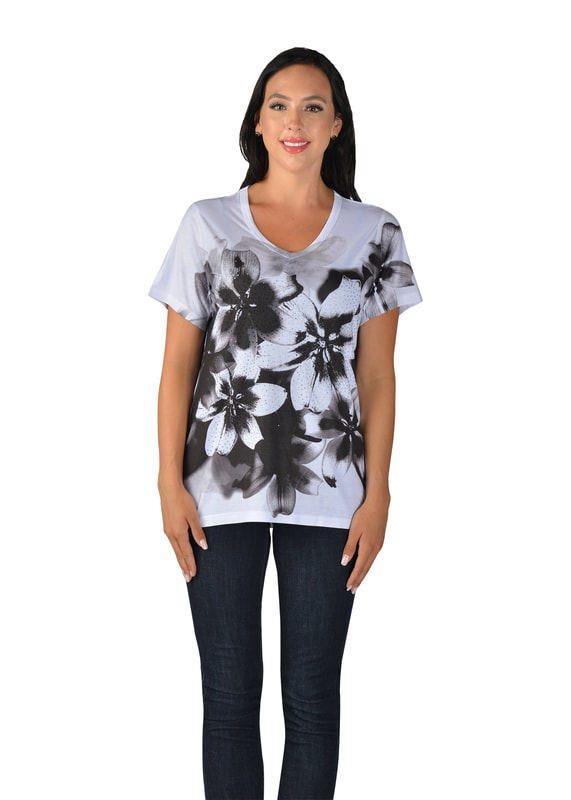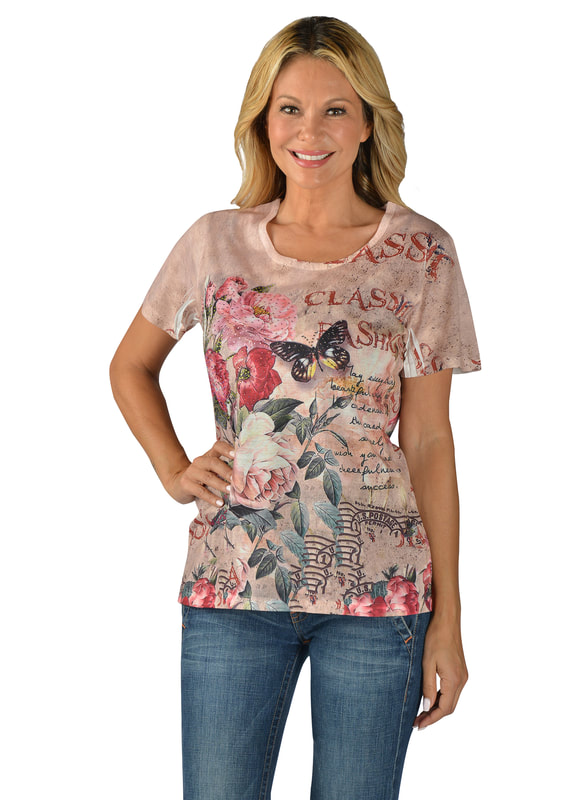 Some of our "basic tees" are anything but basic. With bright florals and tropical patterns topped off with a little gem detailing, you will be sure to impress. One of the great things about the t-shirts we carry for spring is that they are so versatile. They can be dressed up and dressed down at the drop of a hat.
The staple denim is something that should most definitely make its way onto your packing list. For spring 2018 we have a fantastic cropped version of the Up! crop denim. This fashion forward pant looks modern and fresh with faded colour and double cuffed bottom. This cropped pant is youthful yet mature and a great addition to any wardrobe.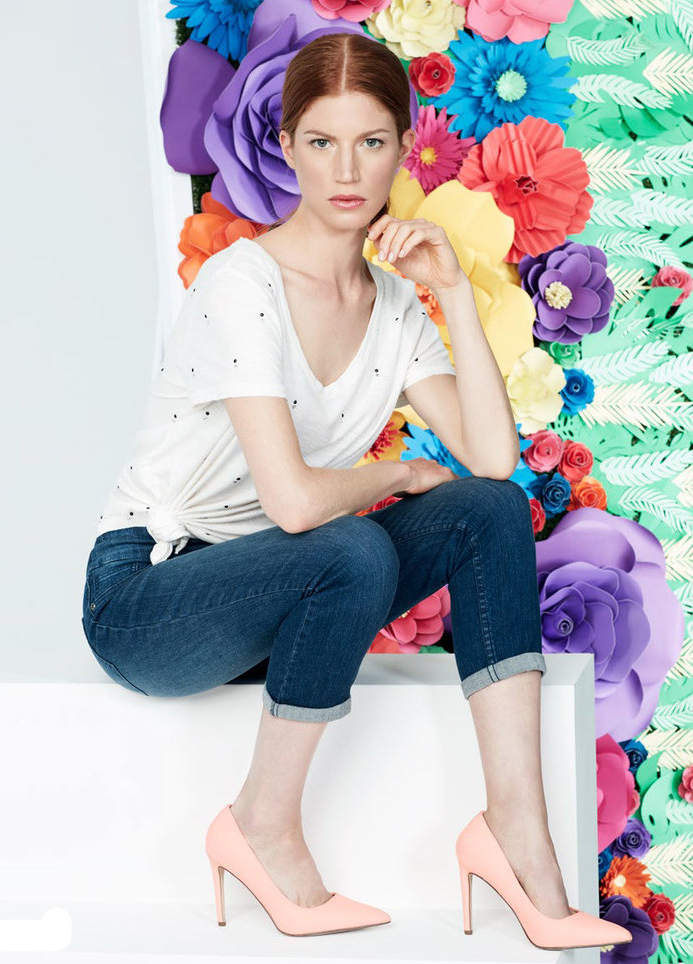 Capris are here to stay and not afraid to make a statement this spring. With bright, bold colours and fun cut-out detailing, there is something for everyone this season. Capris not only pack well, but they too are incredibly versatile. A day of shopping the market, playing games by the beach or a nice dinner out, these capris are along for the ride.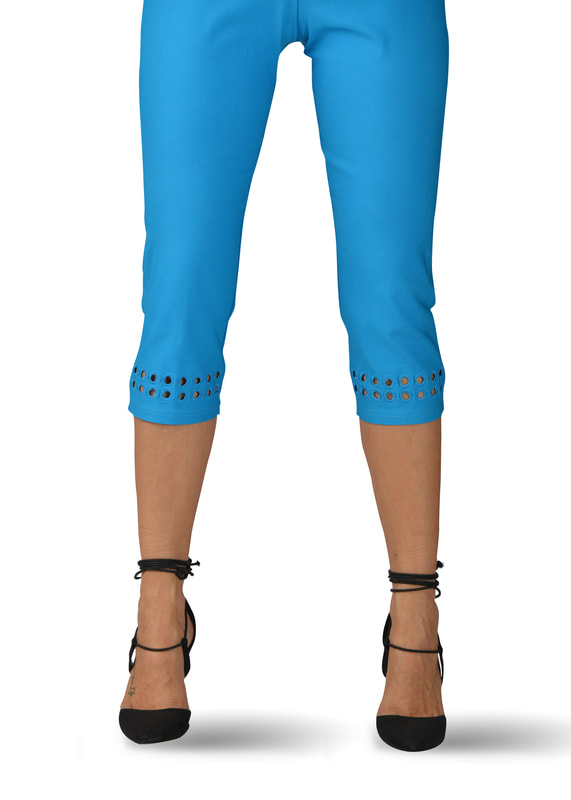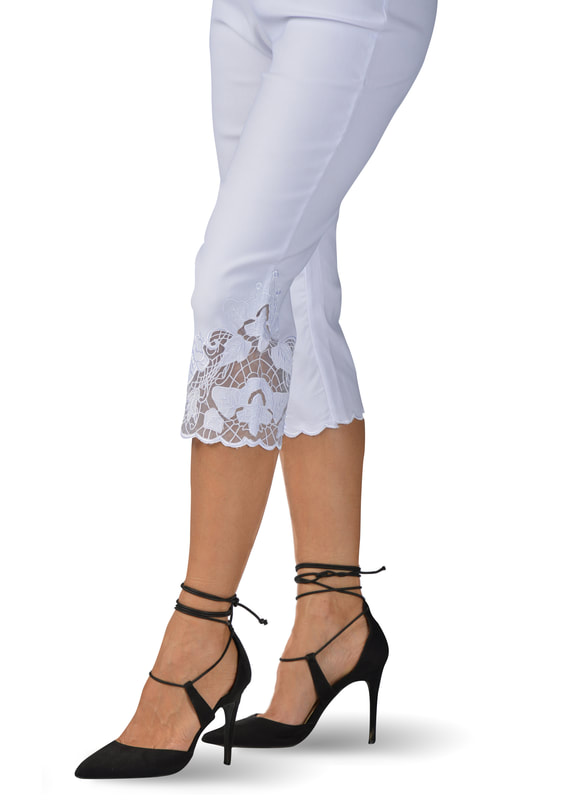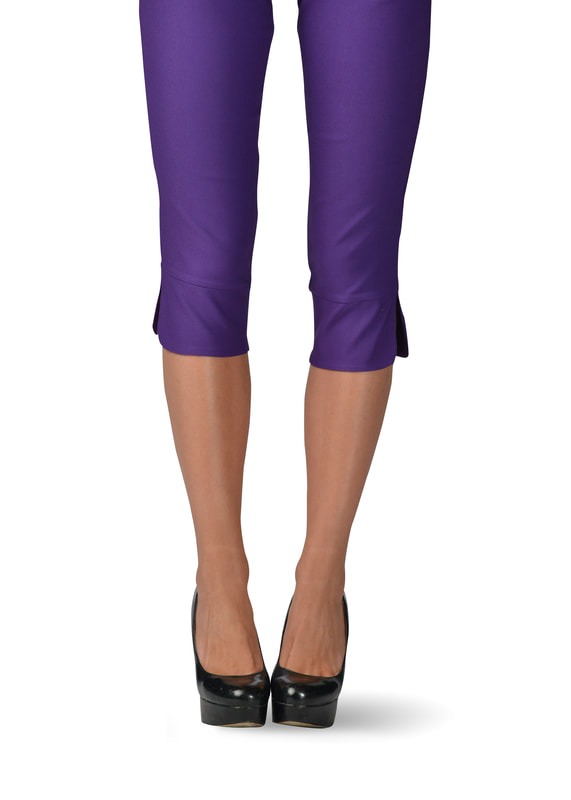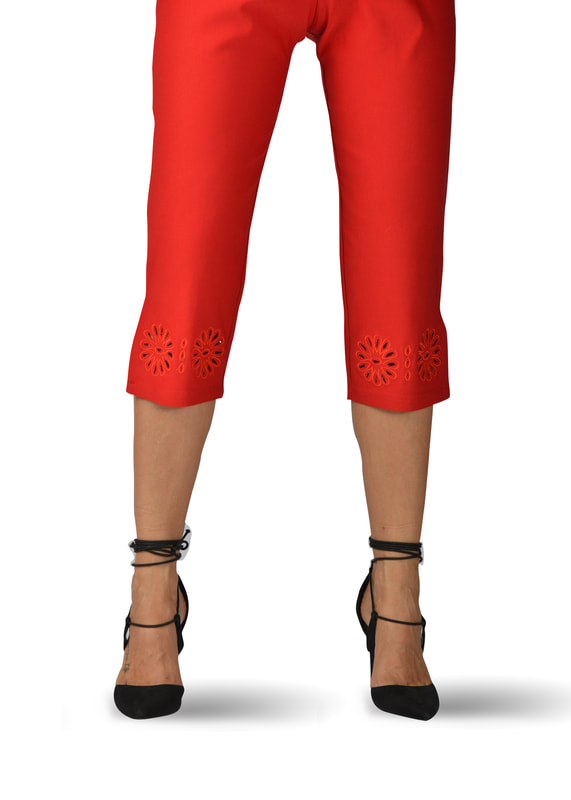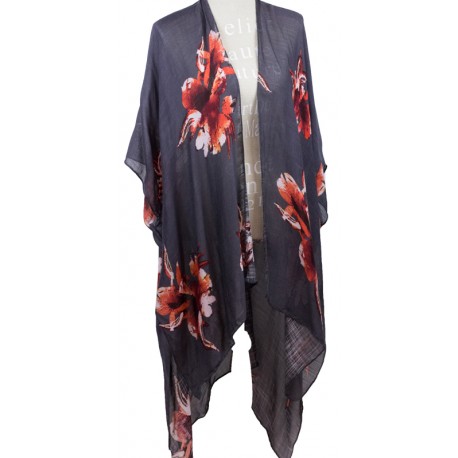 Oversized summer poncho, something every vacationer should own! These poncho style tops are so incredibly easy to just throw on over a bathing suit or with a pair of shorts. They are lightweight and dry fast. They pack away easily and are comfortable as can be!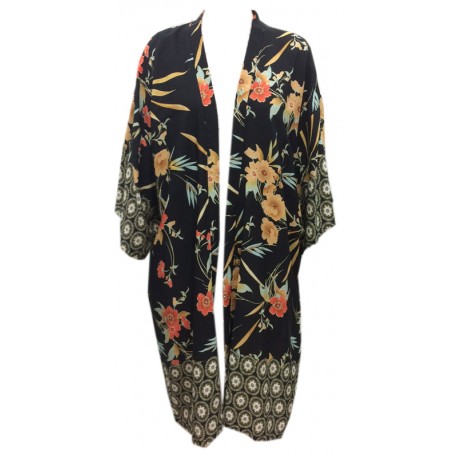 Looking for a comfortable sandal? Look no farther! The Croc line that we carry at Cindy's is not only fashionable and feminine, but it is like walking on a cloud. The lightweight sandal is great for vacationing and made of a material that dries fast and gives a nice cushion like effect for the feet.  With so many styles to choose from you can complete the look of many outfits with these must haves.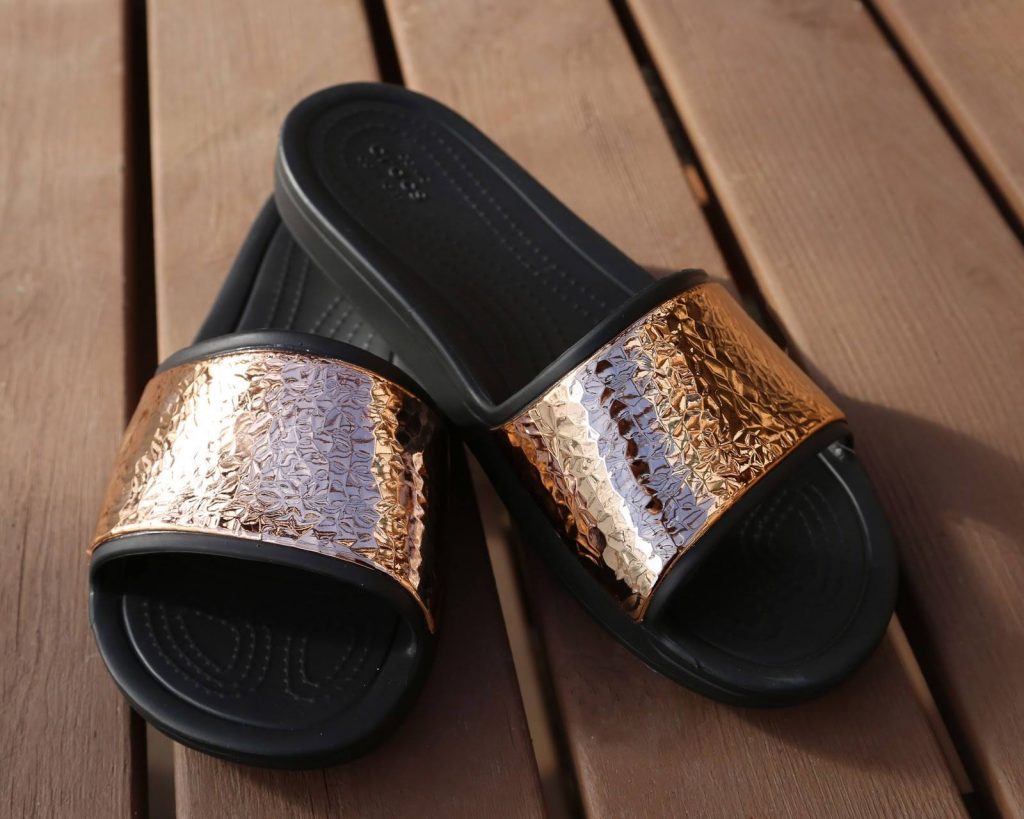 Alright you spring breakers, now that you're all packed and ready to go, I wish you sunny days, warmer weather and safe travels!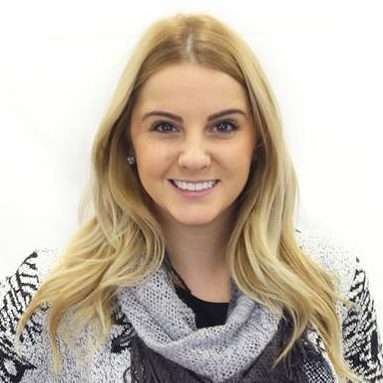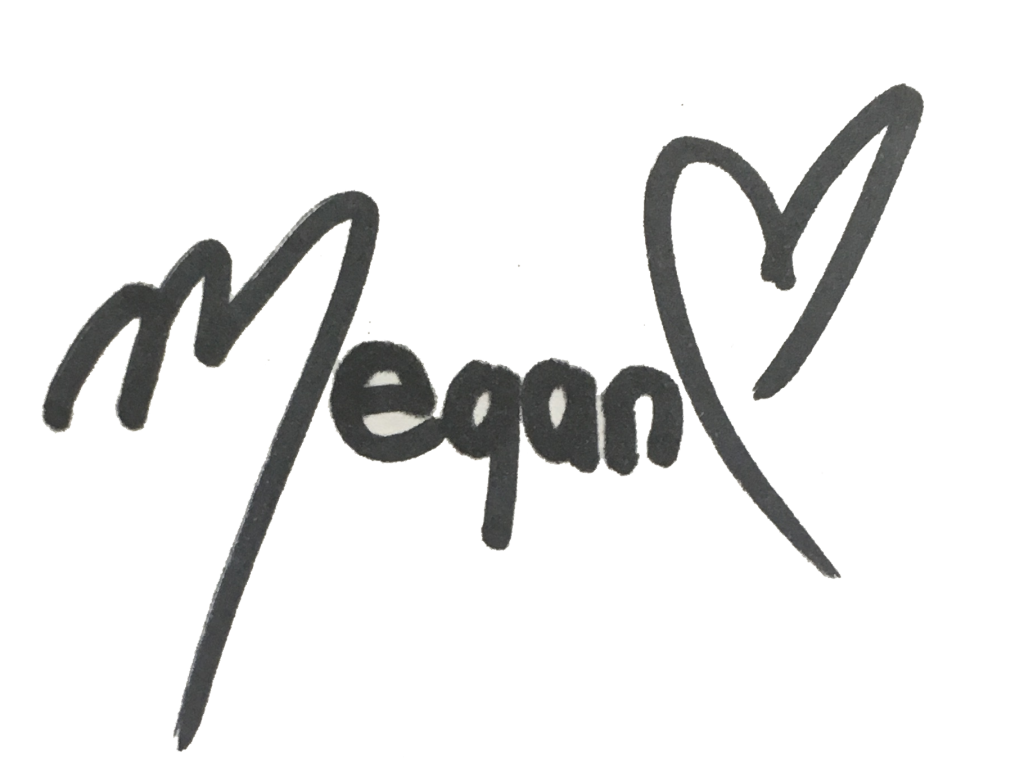 Boutique Merchandiser