Hello all moms and moms-to-be! Cindy's has seen plenty of amazing baby products come in recently and I've been so excited to learn about what they do and what makes them special. I don't have any little ones of my own (hopefully some point in the future!), but I have a little cousin who was born last year that I've been spoiling every time I see him! I'm happy to see so many things that are not only beneficial to baby, but especially helpful for mom. These items also make amazing baby shower gifts if you're looking for something to give! I've picked a handful of my favourite new products to show you all today; I'll break down why they're so good for your baby's growth and development and how these products will help mom too.
Munch Mitts
The Munch Mitt is made by Malarkey Kids: a Canadian-owned, mommy-made company located here in Ontario. The founder, Melissa, first came up with the idea of the Munch Mitt when her first child struggled with teething and she wanted to give them relief. She wanted something that was functional, durable and (most importantly) safe for infants, and the Munch Mitt absolutely checks off all of those boxes!
I love the Munch Mitt because it was made with moms in mind. It is worn a wearable mitt – no more lost teethers! This product is super easy to clean as well. It comes with a carrying case that doubles as a wash bag so you can throw the Munch Mitt in the washing machine (you can even throw it in the drier – no heat though!). All of Malarkey's products are 100% food grade silicone and are BPA, Phthalate, and latex-free so I can tell you confidently that all of their toys are safe for the little one!
I also appreciate that Malarkey made the Munch Mitt fun and stimulating for your baby too! The mitt has plenty of stimulating sights and sounds that are great for your baby's development: a crinkle sound in the mitt's lining, black & white, high-contrast patterns, and a very soft, textured surface for teething. All of these combined make a fun, sensory experience for your baby that is very important for their development!
The Munch Mitt is made for babies and toddlers that are 3-9 months, however the mitt can be taken off and used by babies up to 12 months!
Buddy Bibs
These cute bibs are also made by Malarkey! It's a bib, teether, and pacifier holder all in one. What I love is the adorable detachable plush toy and bright colours. It'll keep baby entertained during feeding/teething! Moms will love that the bib is water-resistant (keep that drool off baby's clothes!) and machine washable. There are adjustable snaps on the back that grow with baby!
The Buddy Bib is made for little ones that are 3-12 months.
Mini Mats
I really love the Mini Mat, I think it's a great invention. This mat is a silicone serving "plate" that suctions to the top of the table or high-chair. Hallelujah for no more spills and tipped bowls! It has perfectly portioned sections for baby and promotes self-feeding and dexterity! Plus… come on, who doesn't love the smiley face?
The Mini Mats are dishwasher, microwave AND oven safe! Talk about functionality! They are made from 100% food grade silicone and are BPA, BPS, PVC, latex and phthalate free. They're safe for your baby and super convenient for you!
The Mini Mat is best used for toddlers over 6 months.
Multi-Use Covers
These covers have been around for some time, but I just love how convenient they are. This cover can do so many different things depending on your needs! Got a full day of errands? Bring this cover with you! Use it to cover the highchair from messes and spills, a stroller cover to protect from the sun, a personal nursing cover, or even a swaddle blanket in the baby swing. They come in many different patterns and are machine washable! I think many moms will be reaching for this cover throughout their day!
Well friends, that is all I have for today! It was fun to come on here to be a guest blogger this week. These products are so fascinating to me and I love to see things that are changing the future for the little ones! If you've tried any of these products before, let me know; I'd love to hear you and your baby's reviews!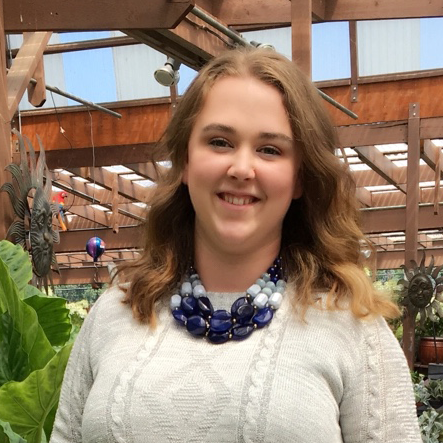 Marketing Associate