Necklaces for Different Necklines
Hey there readers!  I hope everyone is well, and looking forward to warmer weather. With the change of seasons comes new styles, new fabrics and new necklines. The tricky thing with necklines can sometimes be pairing the right necklace to go perfectly with that outfit of yours. Below is somewhat of a "bible" that I follow when accessorizing different necklines. Follow along, and you too can master the art of accentuating different necklines.
Halter Neck with a Triangle Pendant: The halter neck is best paired with a triangle shaped pendant. If you look at the lines of the sides of a halter top, they angle up toward your face in almost a triangle shape. So I like to offset this with a triangle shaped necklace pointing down from your face for the perfect balance. It's a simple look however something like this does not need to be overdone. Simplicity can sometimes be key.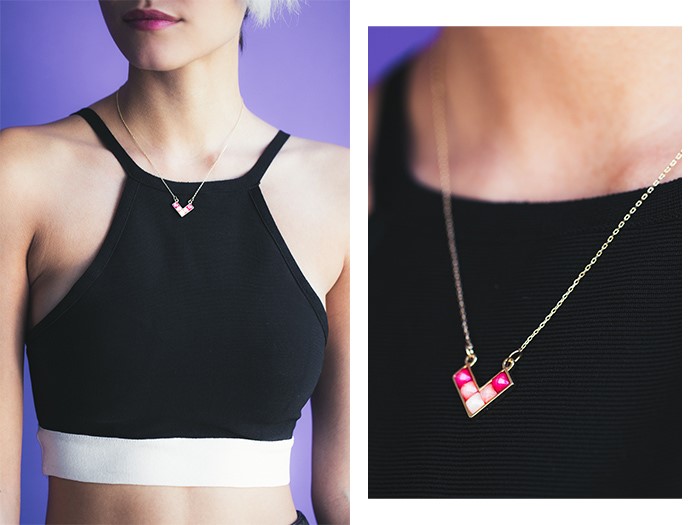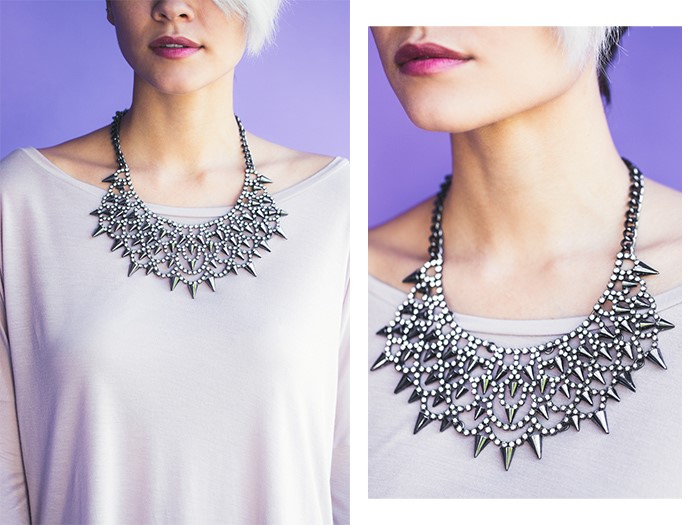 [mk_padding_divider size="60″]
Crew Neckline with a Bib or Collar Necklace:
The crew neckline is the most simple or basic of necklines. Pair this with a bib or collar style necklace to really enhance and support the rounder shape of this neckline.  A rounder shape neckline can sometimes be looked at as modest and plain, but playing it up with bolder accessories will really make it pop.
Tube Top or Strapless with Choker:  Keep things minimal by pairing your tube top or strapless top with a simple choker style necklace. The straight line style of the halter or tube top keeps things simple while the choker will add just enough action without overcomplicating things. Chokers are also a great way to elongate the neckline and show off a little collar bone.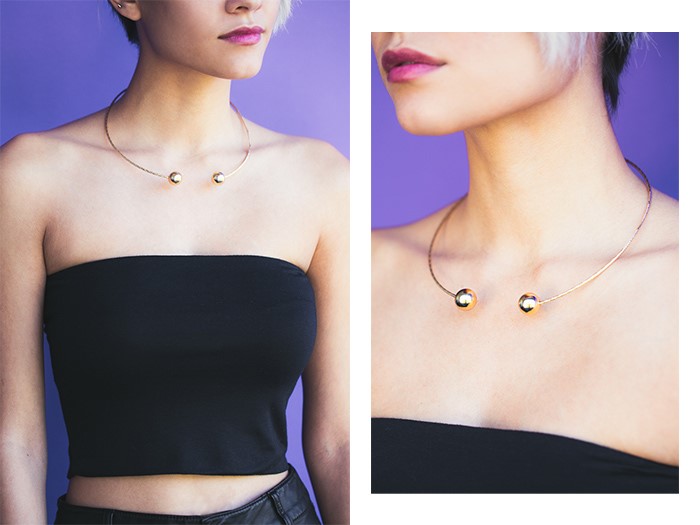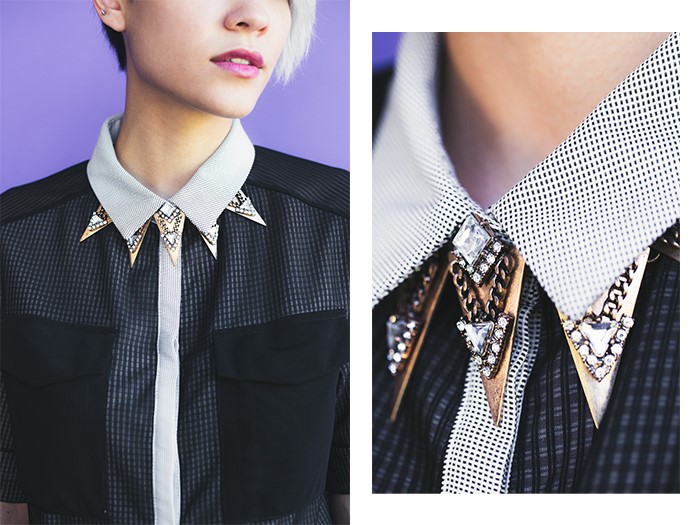 Button up with Statement Necklace:  Pairing even the most basic of button ups with a statement necklace is one of my favourite accessory pairings. I love the look of having a statement necklace peak out from under the collar. This look can give the illusion that it's all one piece, making it look effortless but elegant and trendy. The combination of the two is modest and bold all at once.
Turtleneck with Long Chain:  This look is simple yet classy and elegant. This look too can be used to elongate the neck and accentuate natural features. Pairing a long simple chain with a little bit of sparkle will add a level of sophistication and glamour to your ensemble in a pleasantly understated way.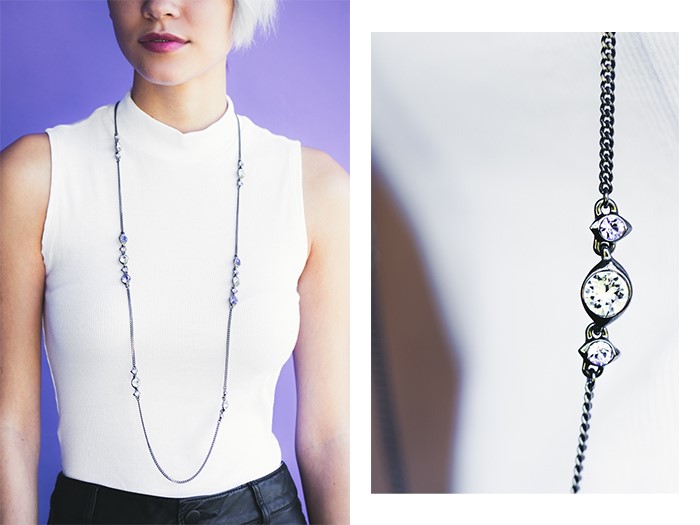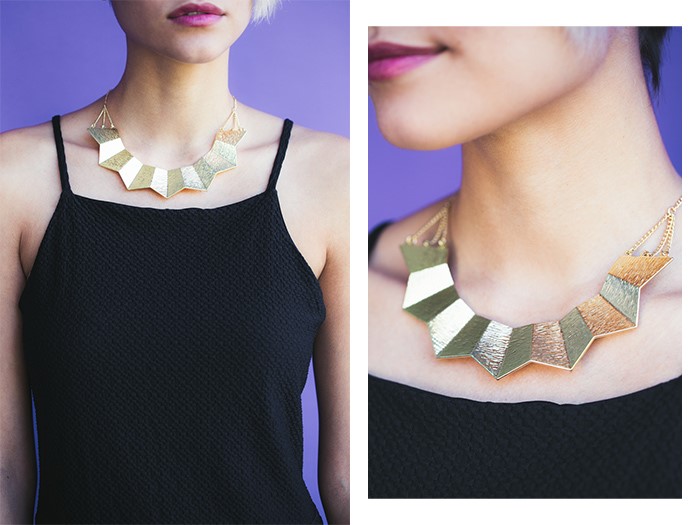 Square Neckline with Angular Necklace:  A square neckline can be one of the most difficult necklines to pair with. There are so many hard straight lines happening that a necklace can sometimes just complicate things rather than enhance them. For this reason, the perfect pairing can be bringing out the shape of an angular necklace. This shape will fall nicely in the square neckline and enhance features like your jawline and collarbone.
V-neck with Slim Pendant: This pairing is simple but sweet. Pairing a V-neck with a classic small pendant will give you a polished everyday type of look. Less is more in when pairing with a V-neck.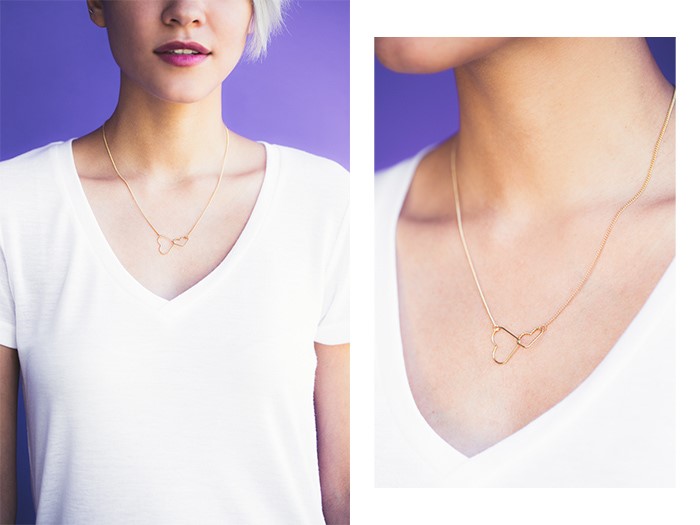 Now that we've gone over most of your basic necklines, you should be all set to accessorize your spring wardrobe like a pro. Keep the simple rules in mind and remember that sometimes a statement piece is needed, and other times, less is more.
Wishing you all a perfect pairing of springtime fun and fashion forward looks for this season.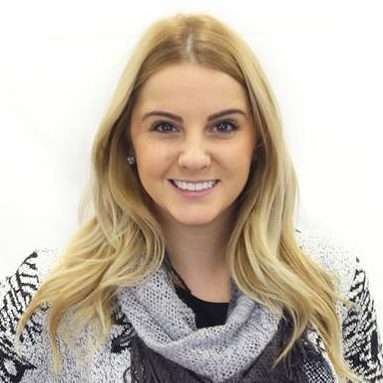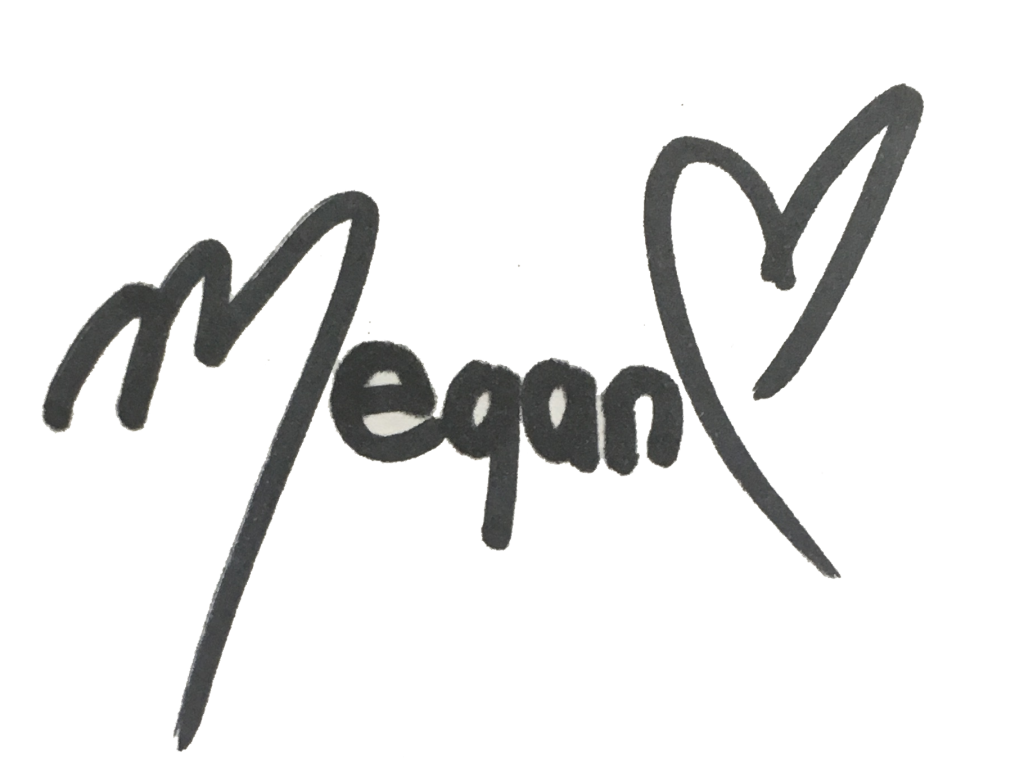 Boutique Merchandiser