The temps are on the rise and now's the time to get outside and enjoy what we have been dreaming about all winter.  With summer just around the corner I thought now would be a great time to tell you about my fave summertime essentials.  These are cool products that I am loving for the summer!  Whether you are hitting the beach or chilling out in the backyard check out my list for summer must-haves.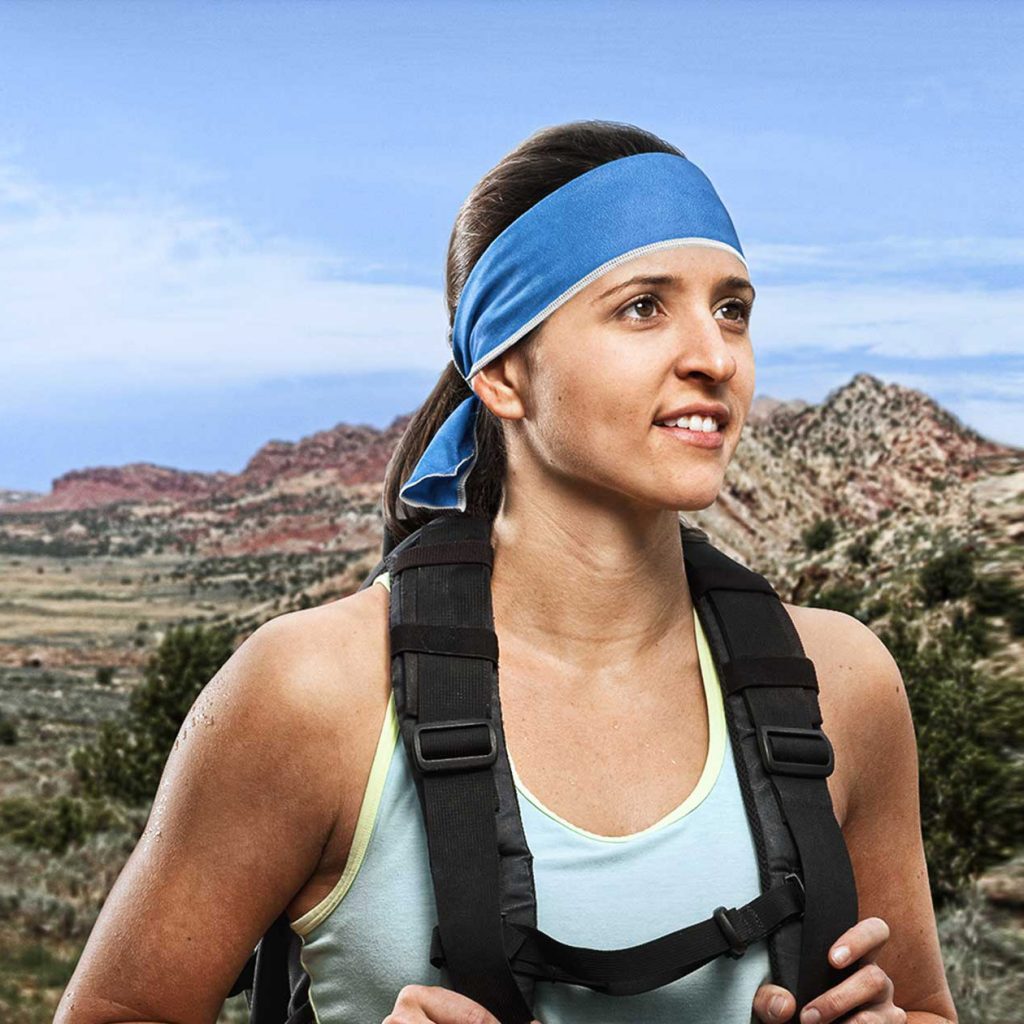 When it starts getting super-hot outside and I'm working in the backyard, I grab my chill towel. Just wet it and the towel gets ice cold and stays cold for hours.  I put it around my neck to cool down.  Many people come into the store and say they use it when they are golfing to keep cool.  It's amazing how it works!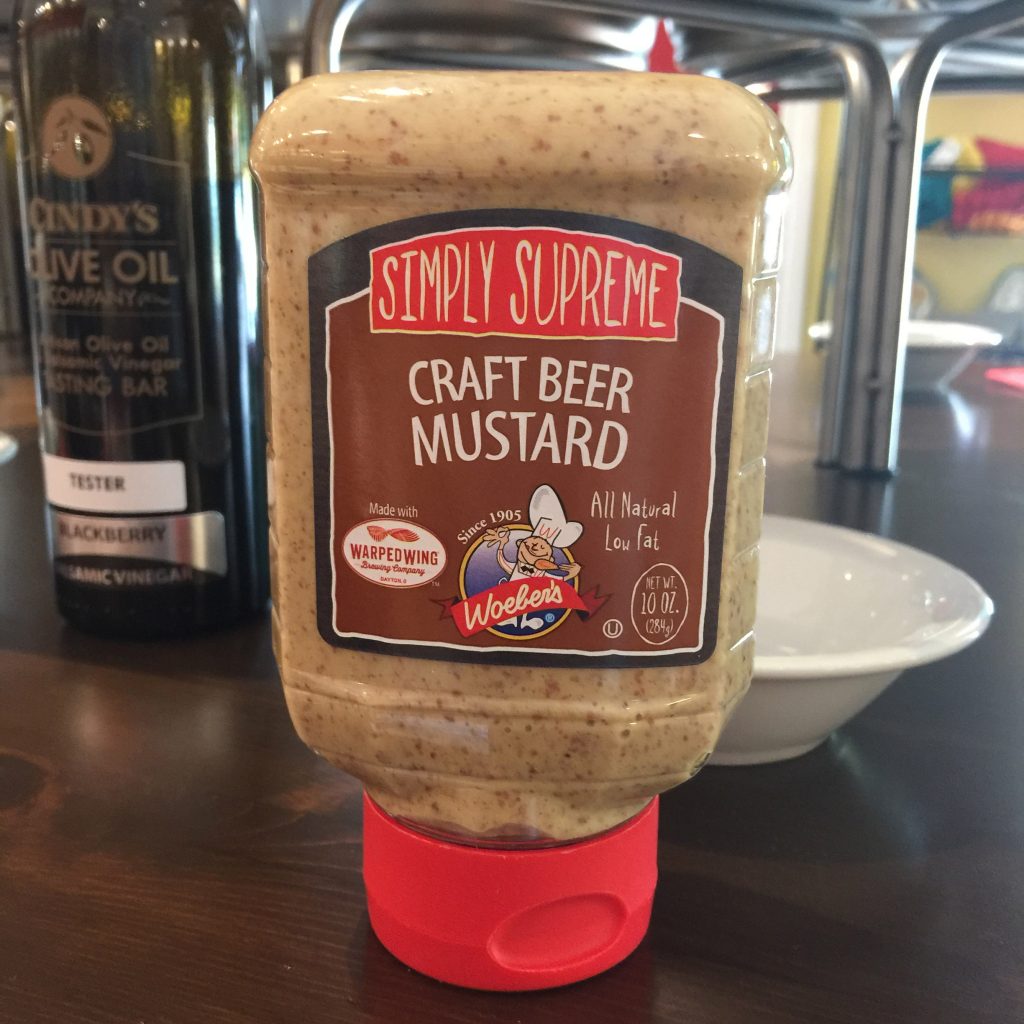 There is something about a great hot dog on the BBQ on a hot summer day.  When I was a kid I used to love just ketchup on my dog, but as I have gotten older I have leaned more towards just mustard.   I was super excited to try Woeber's craft beer mustard.  I loved their champagne dill on my sandwiches, however for hot dogs I tried the craft beer mustard.  It is smooth and not over powering, just perfectly yummy!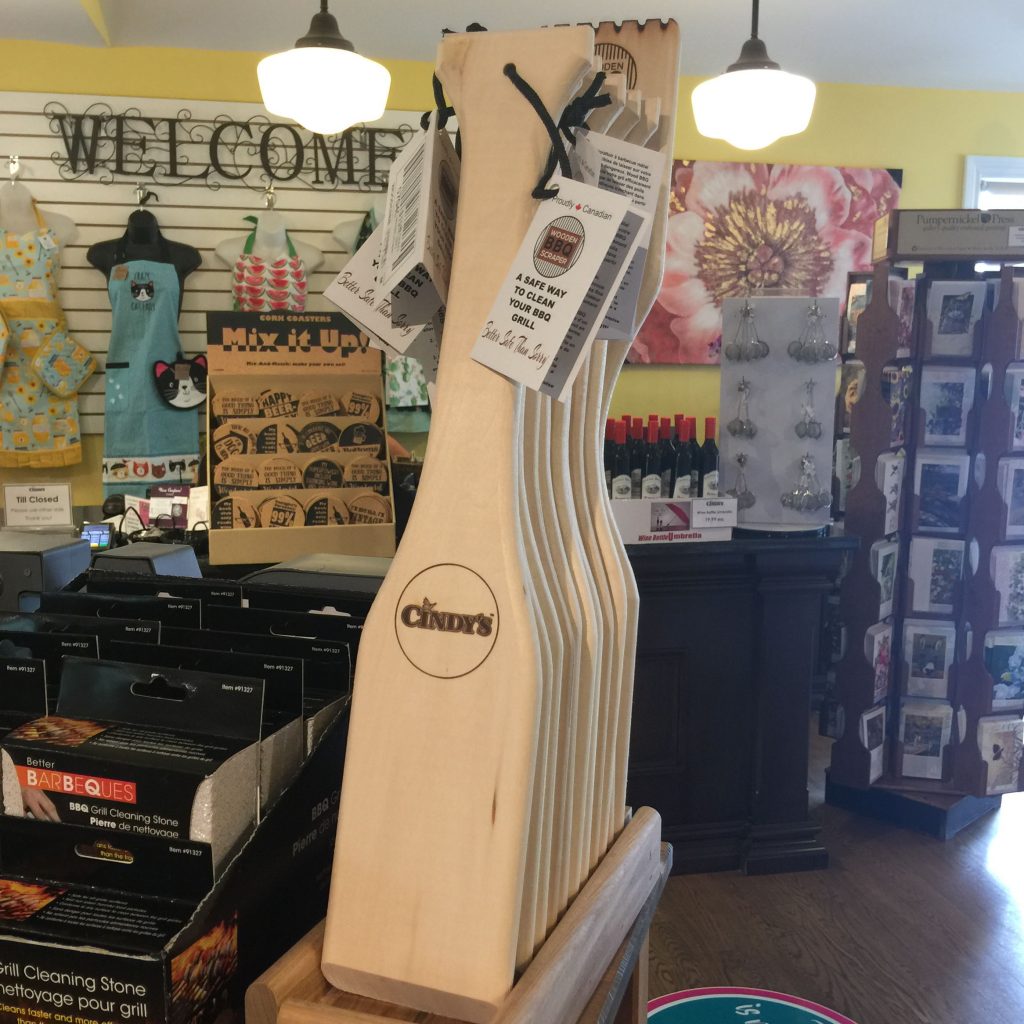 Speaking of barbecuing, have you seen all the news about people getting sick from accidentally ingesting a metal bristle that has come off their bbq brush and got stuck in their food? We started last year using a wooden BBQ scraper and haven't looked back.  It works great, is made in Ontario by a woodcrafter, and there is no worry about any bristles.
I couldn't make my mind up and just choose one so I actually chose three different options for summer drinkware on my list of must haves for the summer.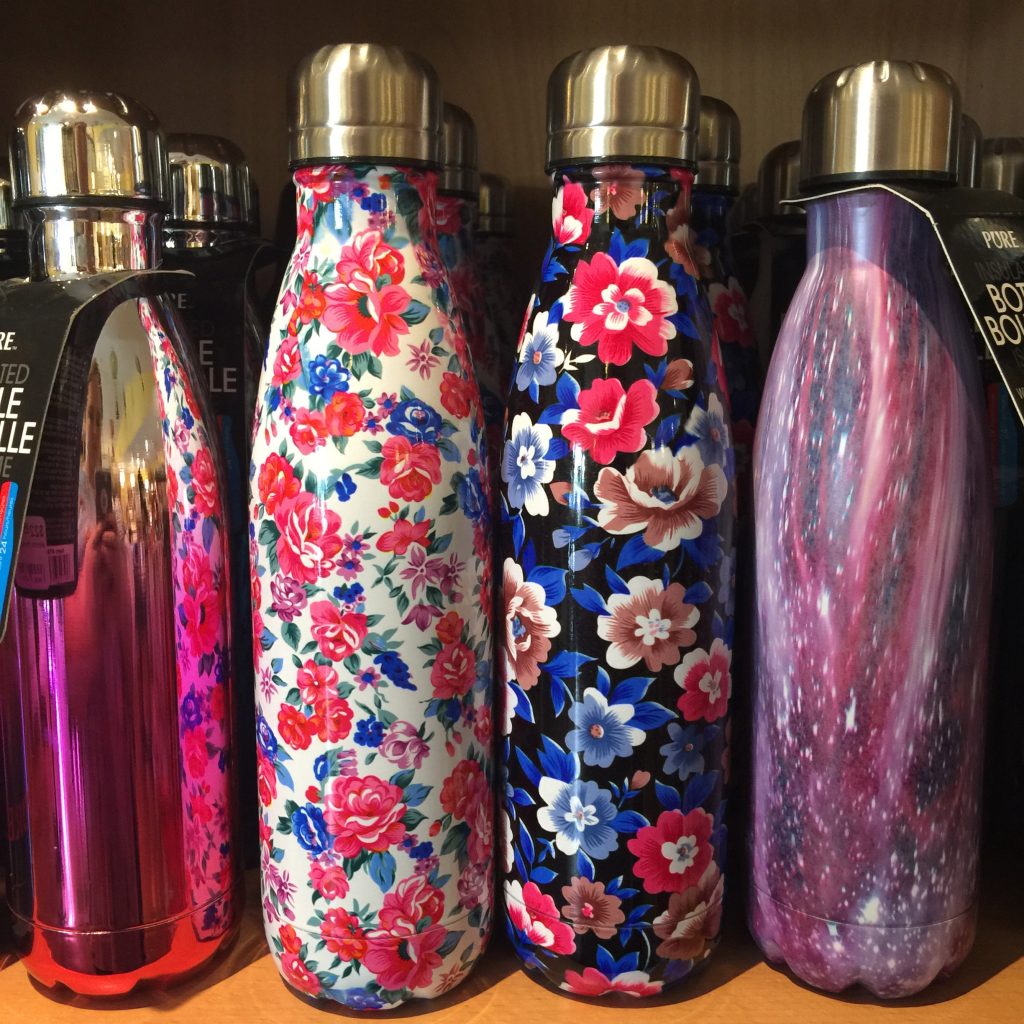 I am obsessed with anything floral and love the new floral printed water bottles.  What is even better is that these stainless steel bottles can keep your drink ice cold for up to 8 hours.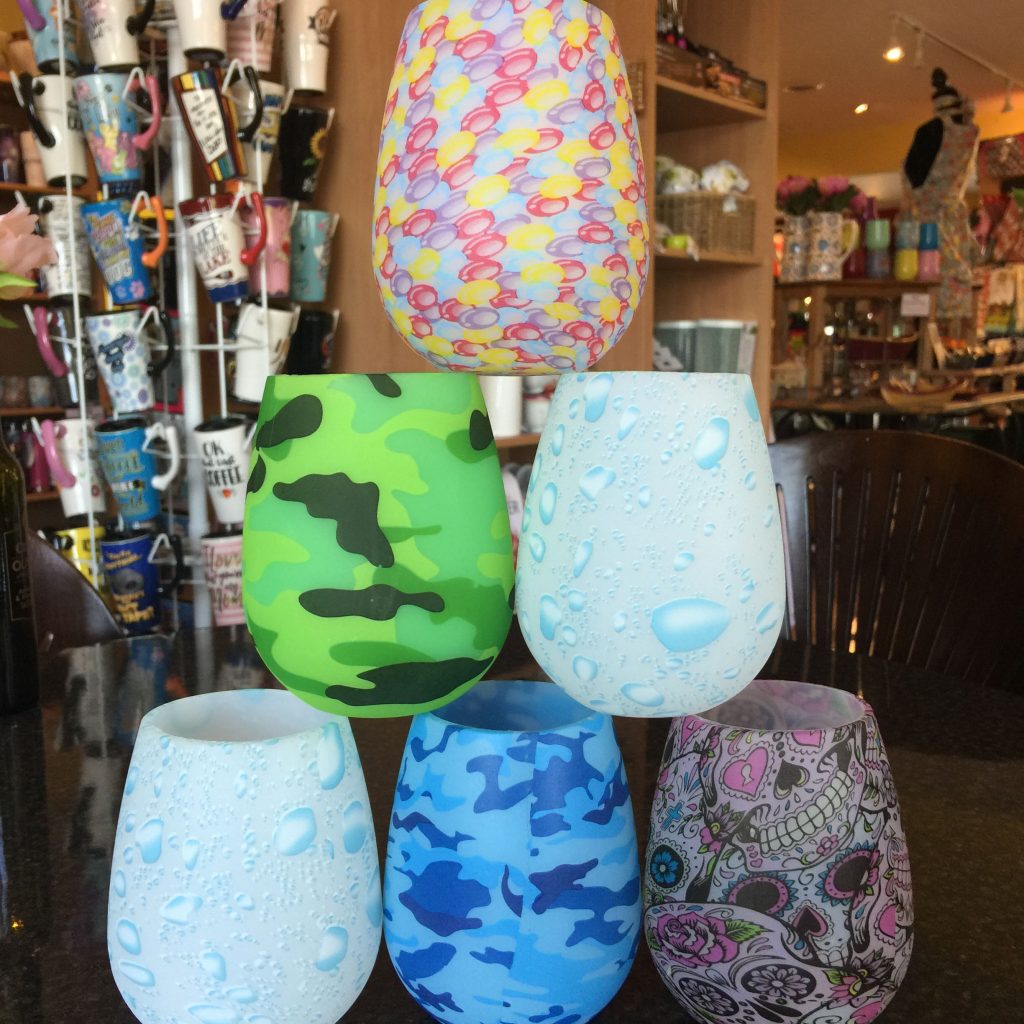 Silicone wine cups have been super popular already this year because you can take them outside or on the boat without the worry of breaking glass.  They come in plain colours and also in some fun multi coloured patterns too.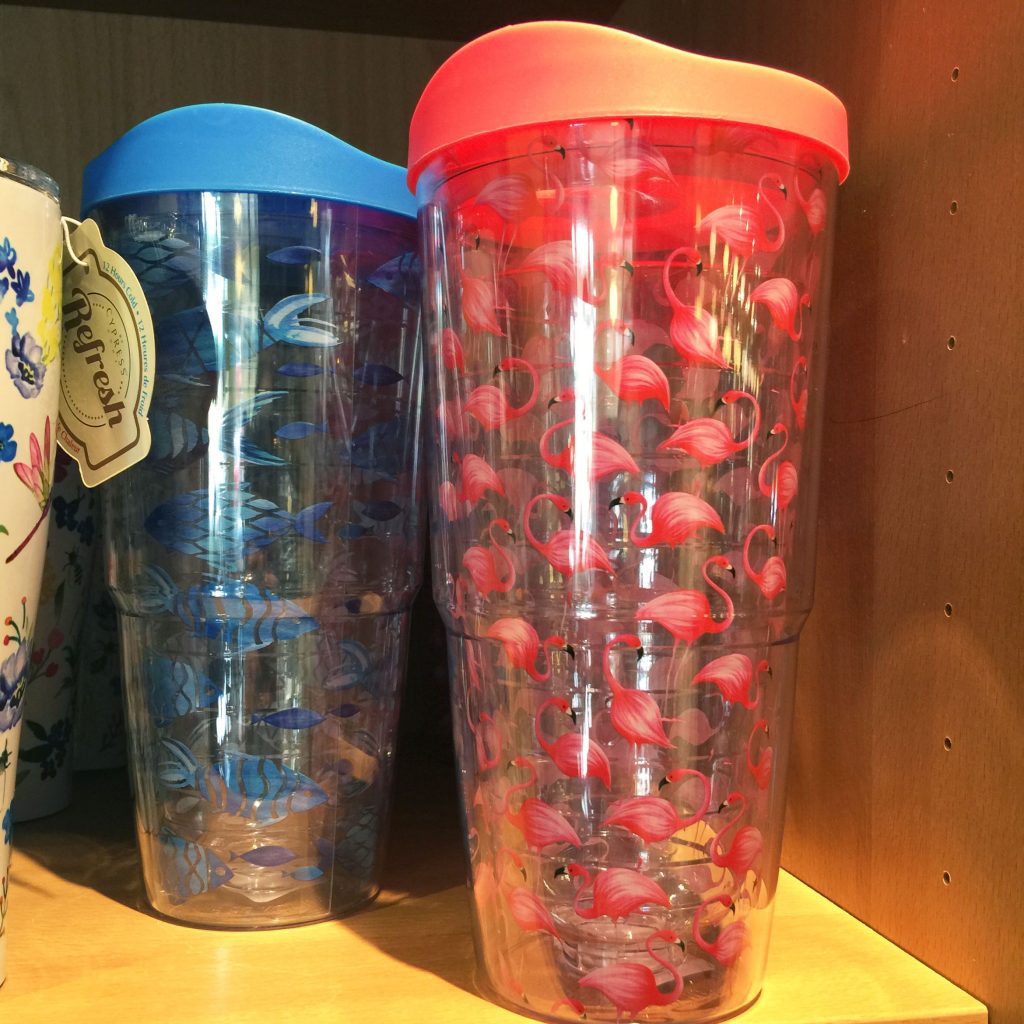 Lastly my new flamingo themed insulated cup is just super cute. I have it on my desk daily filled with ice water and it comes with a sip cup lid that can be closed keeping bugs out.  It is a fun reminder summer is on its way!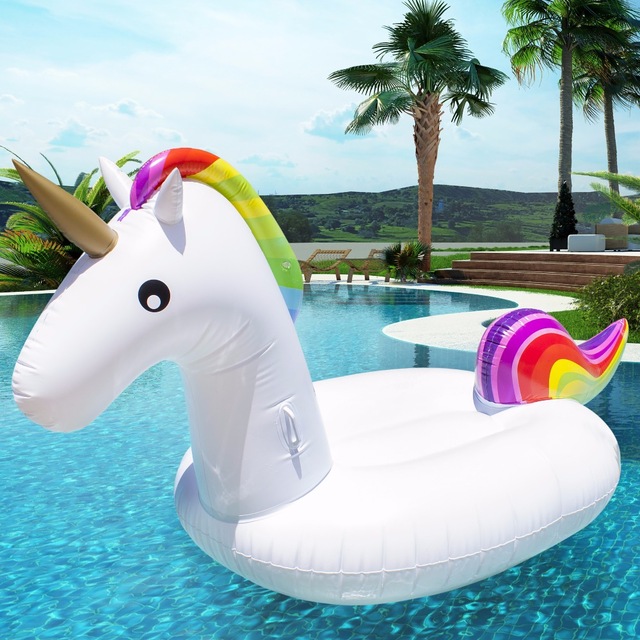 What is better than floating on a giant unicorn in the pool on a hot day?  Having a matching floating drink holder!  Now there's no need to get out of the pool for your drink.  Now that's living!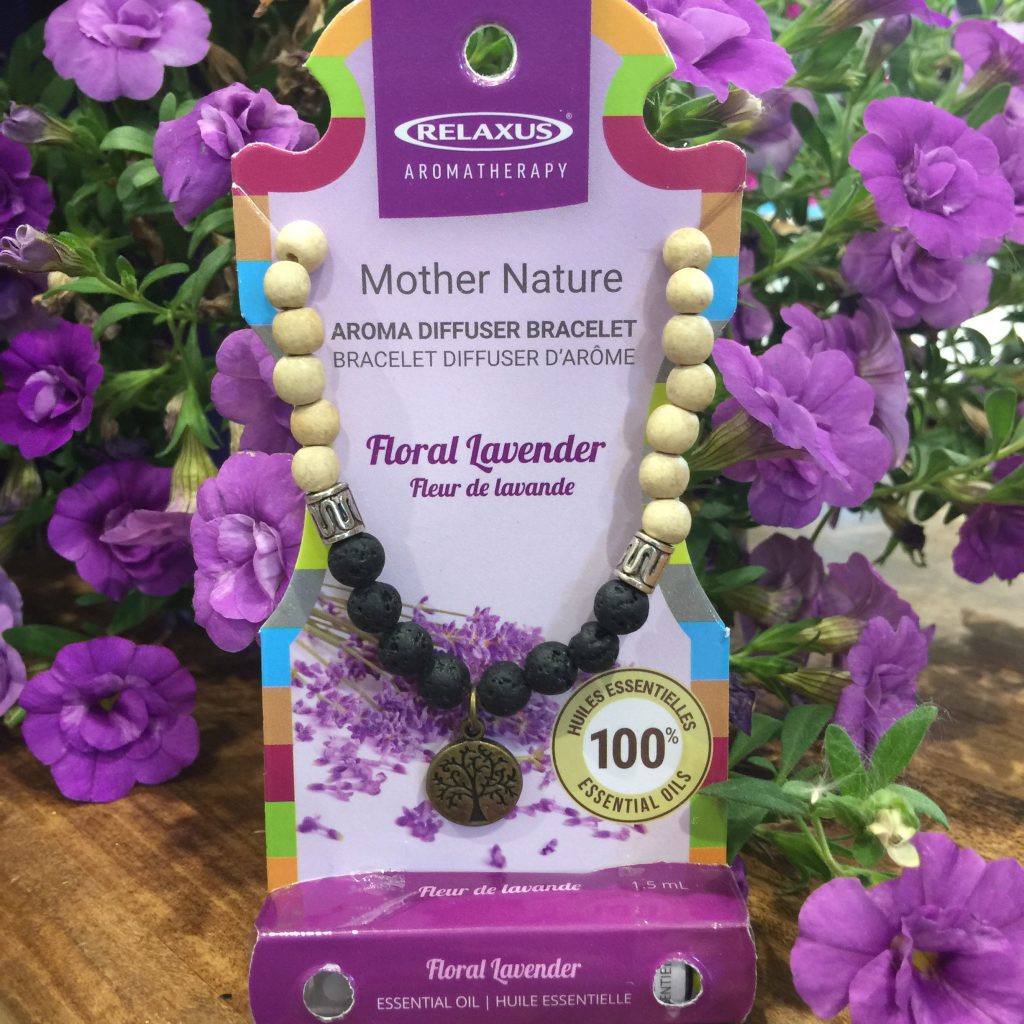 I love these stretch bracelets because they are made of natural lava rock which holds natural bug-repelling essential oils like citronella, pine, lemon eucalyptus or lavender. Each bracelet comes complete with a mini bottle of an essential oil so you just drop a few drops on the bracelet and slip on your wrist and you're ready to fight off those bugs!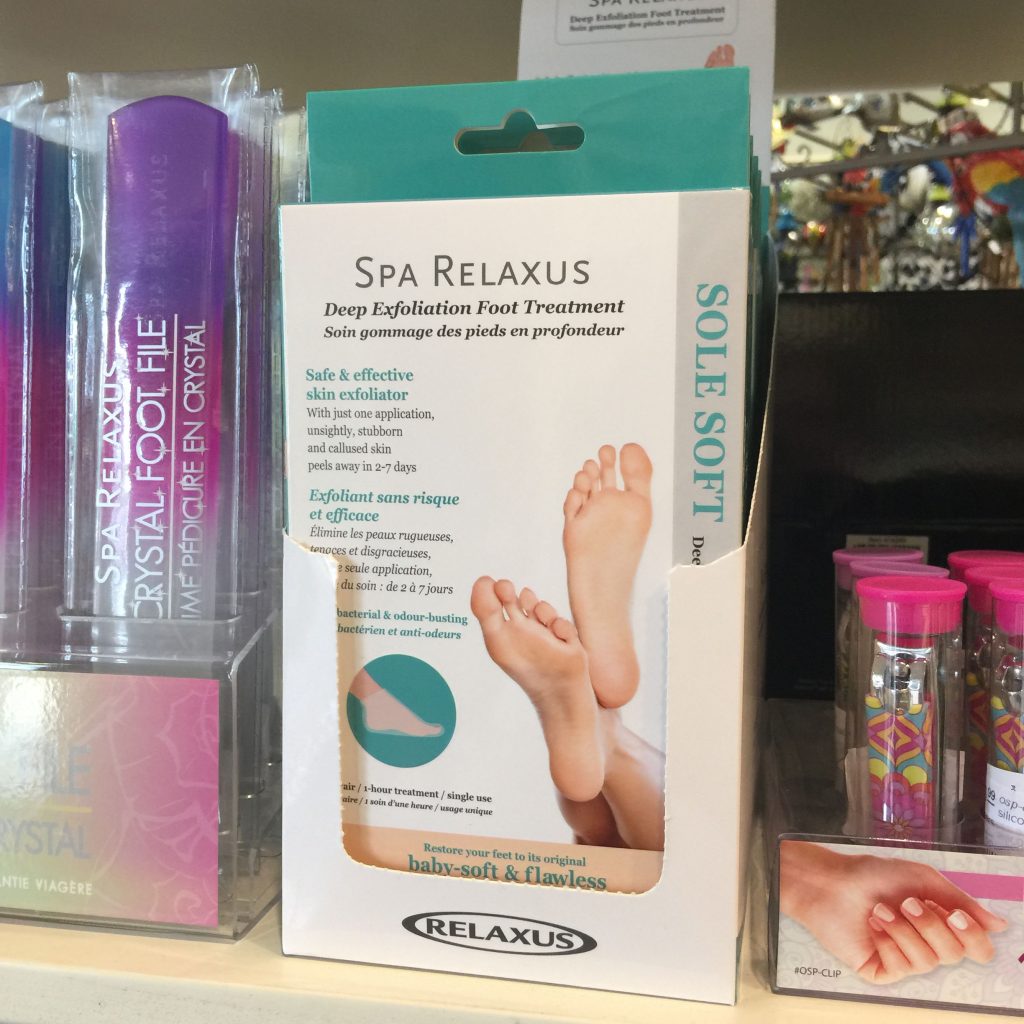 With your feet out on full display, now's the time to make sure they are in tip top shape.  I just discovered Sole Soft.  It is a one-time use foot mask. Simply clean and dry your feet and put the masks on both feet for an hour (great time to binge watch some Netflix!).  After an hour rinse your feet and within a few days, dead skin will peel off leaving your feet baby soft.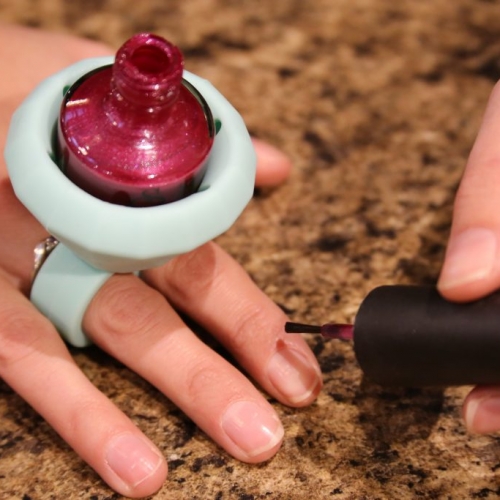 Speaking of feet, one of the best parts of this season is wearing sandals. Show off your toes with a fresh fun polish.  I have discovered a wonderful little gadget. It is made of silicone and shaped like a ring.  You simply place it on your opposite hand and it holds your nail polish.  Genius!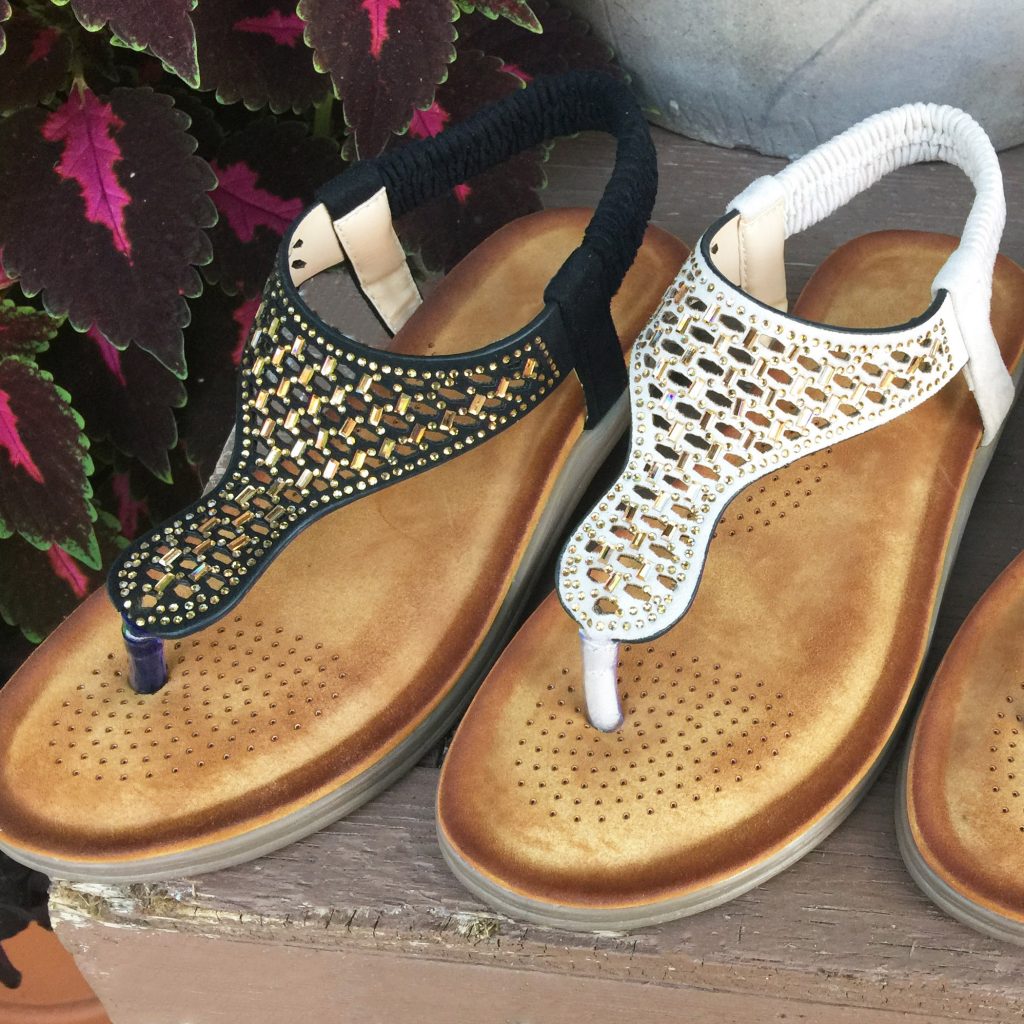 There is a new line of sandals that just arrived that all of us are excited about.  Not only do they have some pretty bling on them, they are ultra-comfortable with a cushioned insole.  A girl can never have too many shoes!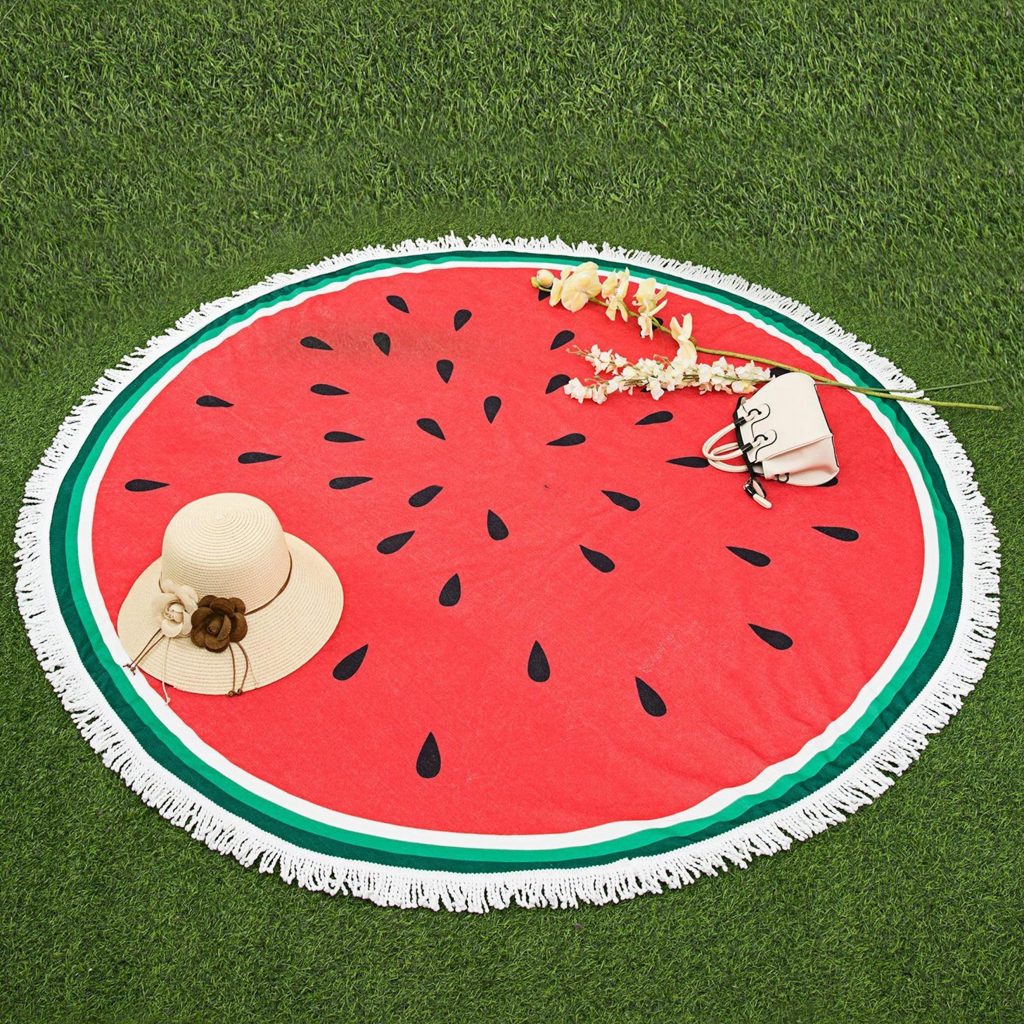 These round tasseled towels have been trending heavily this year.  With many designs and fun patterns like anchors, flamingos, donuts, etc.  There is a roundie for you! My favourite is the palm design. Super tropical and makes me think of vacationing!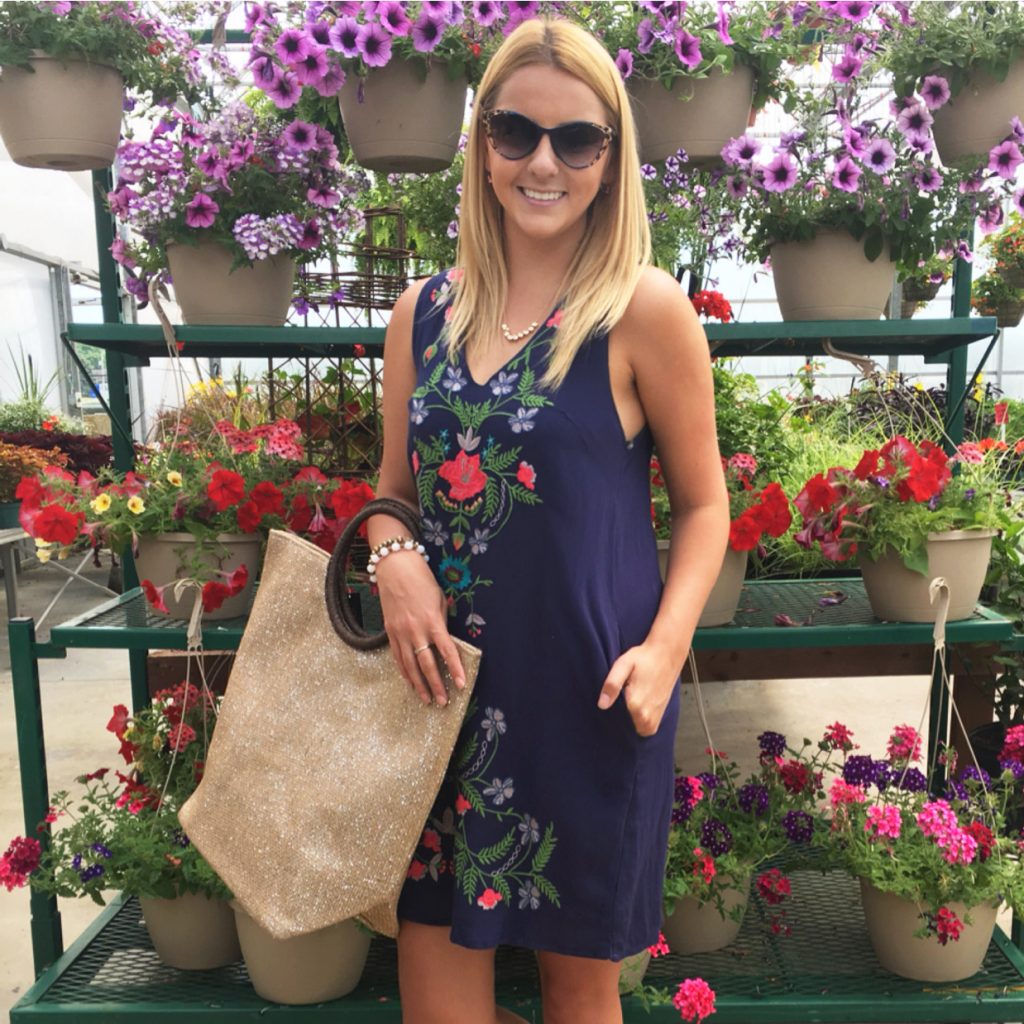 I fell in love with this super cute sparkly tote that is big enough to carry all your beach essentials, plus look super trendy.  It shimmers in the sunshine and is big enough to hold everything you need for a fun day at the beach.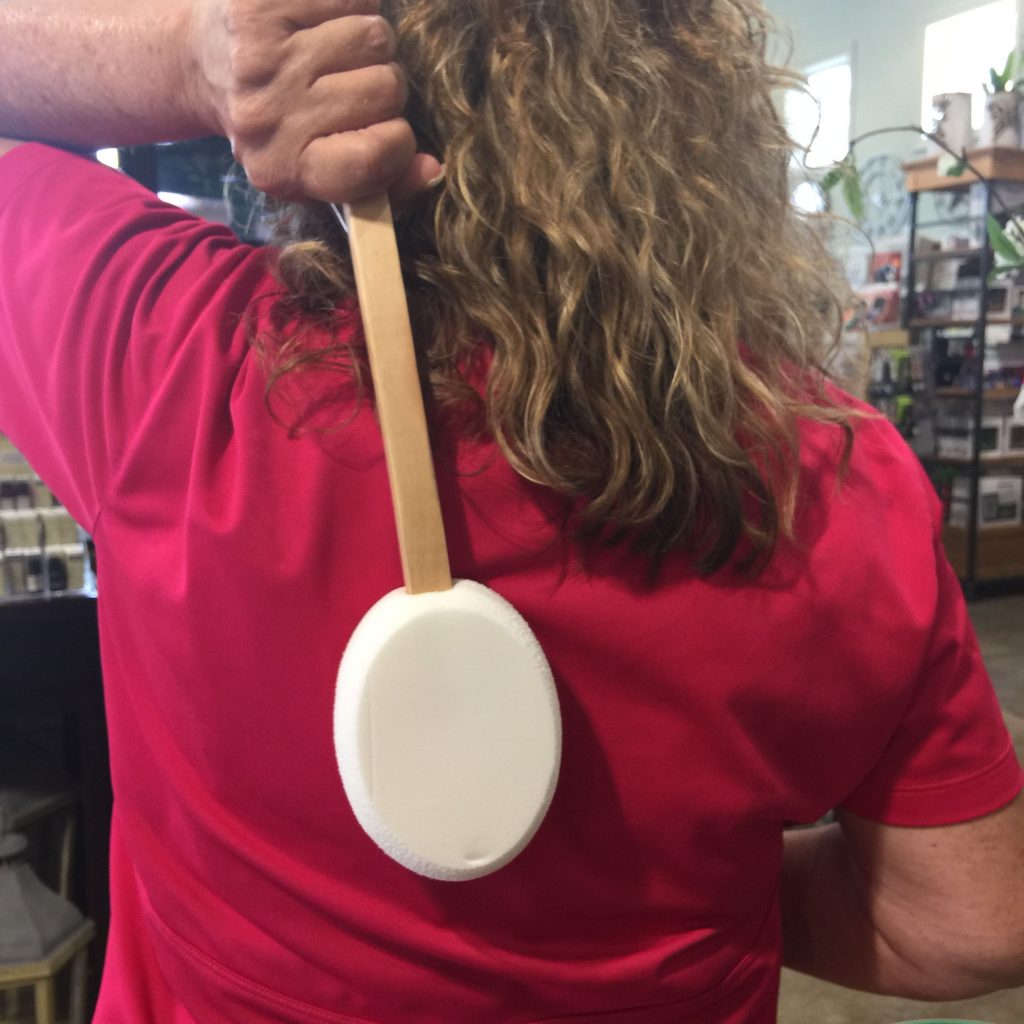 Ever gone to the beach or been at home and there's no volunteers to rub lotion on the hard to reach spots on your back?  Now you can apply lotion in hard to reach spots solo with this awesome invention!  The lotion applicator has a long handle and a soft, oval foam applicator to apply suntan lotion (or regular lotion) on hard to reach areas.  Brilliant!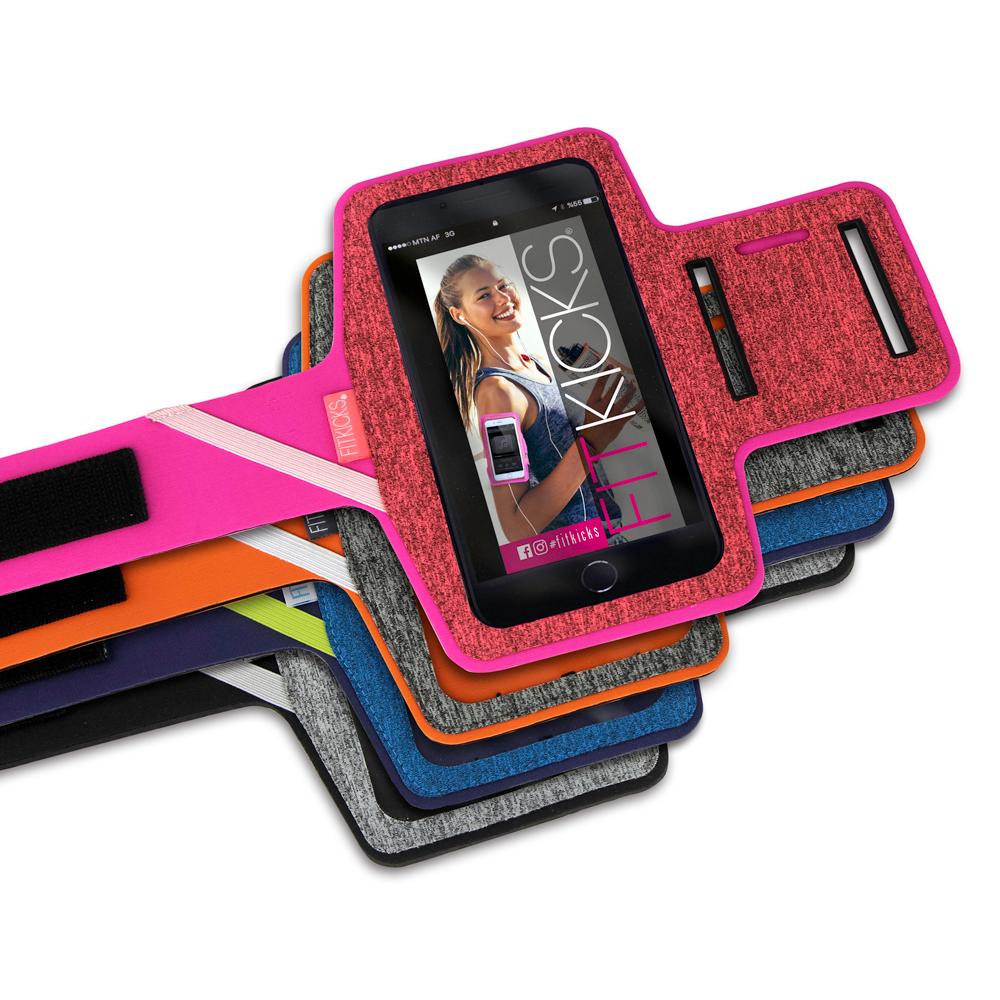 I love walking, especially on the greenway trail while listening to music on my phone.  My iPhone armband is super comfy, made of a neoprene material that is lightweight and is sweat resistant.  Plus the front of the band has a touchscreen window perfect if you want to change up your tunes!
I hope I have inspired you to get out of the house and enjoy the sunshine!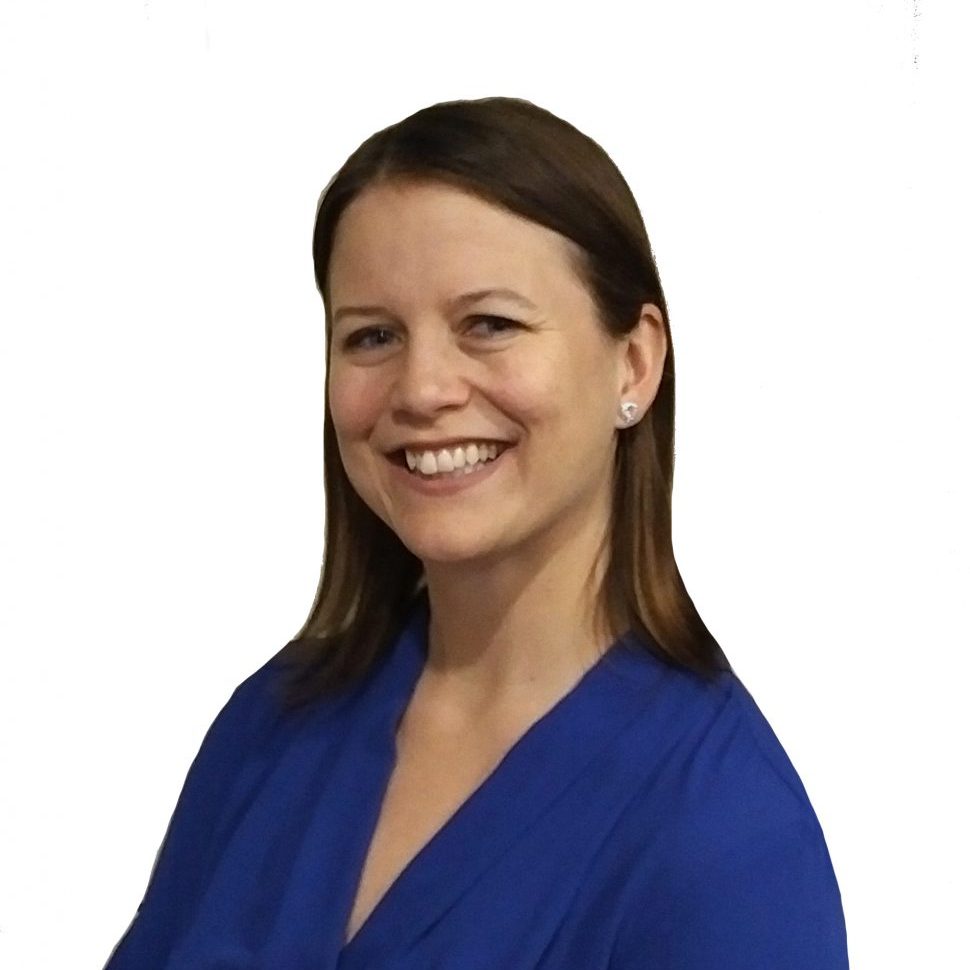 Buyer/Owner