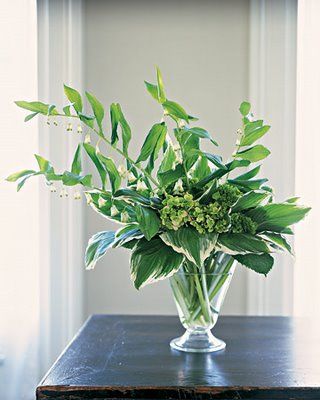 Hi Everyone!  In my blog this week I am going to talk about that unsung hero of outdoor beauty – the Hosta.  Why talk about Hostas? Well not just because they are beautiful, and there's such a great variety, but because they are actually the best-selling perennial in the world!  There's a Hosta for almost every occasion, so no matter what type of sunlight you have or even what type of soil you're working with, you should be able to add a Hosta to your garden as an accent or even do a full Hosta garden – if done properly Hosta gardens are amazing!  Hostas also make for amazing cut flowers. Once cut they can last up to several weeks in water – it's true!! There are so many varities of Hostas that I can't cover them all here, so today I am offering my top 10 picks for this year. In my list there is a variety of different sizes all the way from mini Hostas to the super impressive World's Biggest Hosta the Empress Wu!  I will also give some basic tips on light, water and soil requirements. So without further adieu…. The top 10!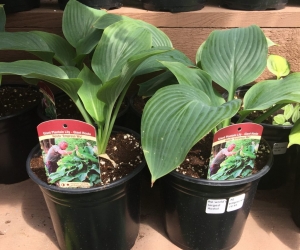 1. Empress Wu (World's Biggest Hosta)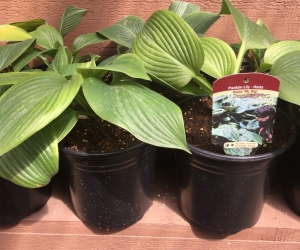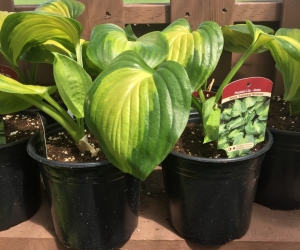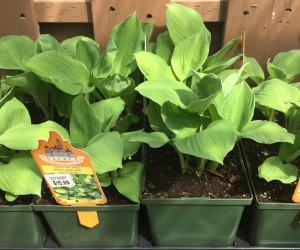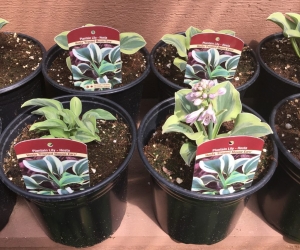 5. Mouse Ears (Mini Hosta)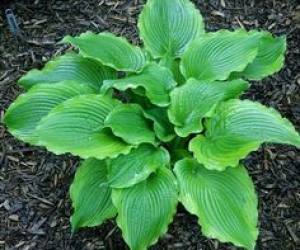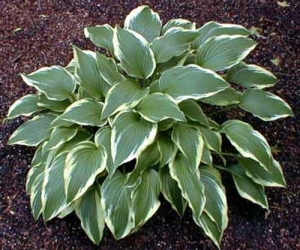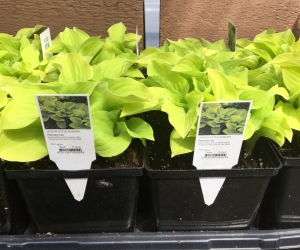 8. Little Aurora (Mini Hosta)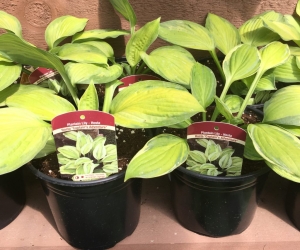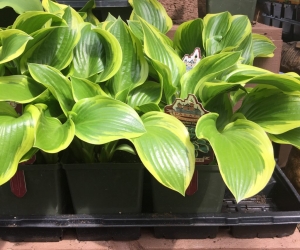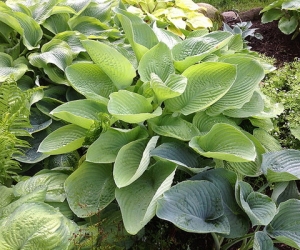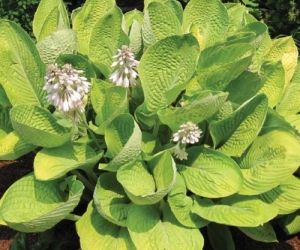 At Cindy's we currently carry all these varieties and many more.  Come on in and ask our knowledgeable staff about these beautiful plants – they're happy to help.  
Not every Hosta requires the same light exposure, soil conditions and water.  I will offer some general information on this however it is always best to carefully read the plant's tag when purchasing your Hosta as the grower will provide the best information for you.  Hostas are shade tolerant perennials that are extremely hardy and require very little maintenance. They are shade tolerant, not shade loving. Most Hostas prefer a bright east facing area with a few hours of direct morning sun.  Hostas do very well in a filtered light situation under the canopies of trees and shrubs and not in a dark area with little light. If you want to grow Hostas in a mostly sunny location, then you should amend the soil with compost and peat moss and supply adequate moisture as they love a nice fertile soil to thrive and achieve their true potential.  These amazing plants will do very well for your garden if you care for them properly. I have seen homes with full Hosta gardens with a variety of types and it really is breathtakingly beautiful. So do yourself a favour and consider planting some of the wonderful plants. Hooray for Hostas!!