With the Fall season coming up I can't wait to take advantage of the apple orchards here in Essex County.  I love cooking and baking with apples but if you are to busy and can't get out to enjoy apple picking, we have the next best thing up at Cindy's too and that is Green Apple Balsamic.  I want to share with you a few healthy and easy recipes that contain this fruity and aromatic balsamic.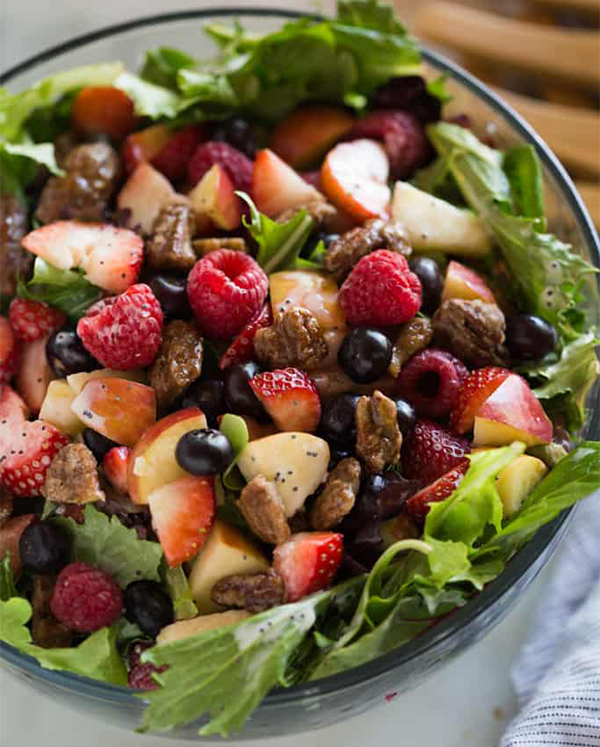 Green Apple Waldorf Salad
1/2 cup chopped walnuts
1 pear, peeled, cored and thin sliced
1 crisp apple peeled and cored
1/2 tsp sea salt
4 large lettuce leaves
4 sprigs of watercress
4 fresh strawberries, sliced
1/4 cup greek plain yogurt
1/4 cup mayo
1-2 tsp Cindy's Green Apple Balsamic
1/2 cup raisins
Directions
1) Toast walnuts in small skillet over medium heat, stir constantly until walnuts are fragrant.  Set aside to cool.
2) Dissolve 1/2 tsp salt in bowl of cold water and place pear slices, apple slices in water for 5 mins, then drain
3) Arrange lettuce leaf, watercress spring, 2 strawberry slices decoratively on top of each other on 4 plates. Season with salt and pepper.
4) Whisk plain yogurt, mayo, & Cindy's Green Apple Balsamic together in a small bowl for the dressing.  Sprinkle with raisins, fruit and walnuts over arranged lettuce and drizzle dressing over each leaf and serve!
This is super easy and will impress your guests!
Sparkling Green Apple Mocktail
6oz Sparkling water
1oz Orange Juice
2oz Green Apple Balsamic
Ice
Serve with fresh mint or fruit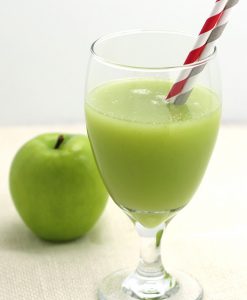 Directions
Add all ingredients with the yogurt and balsamic last.  Then toss until everything is completely coated.  Serve over fresh greens or fresh bread!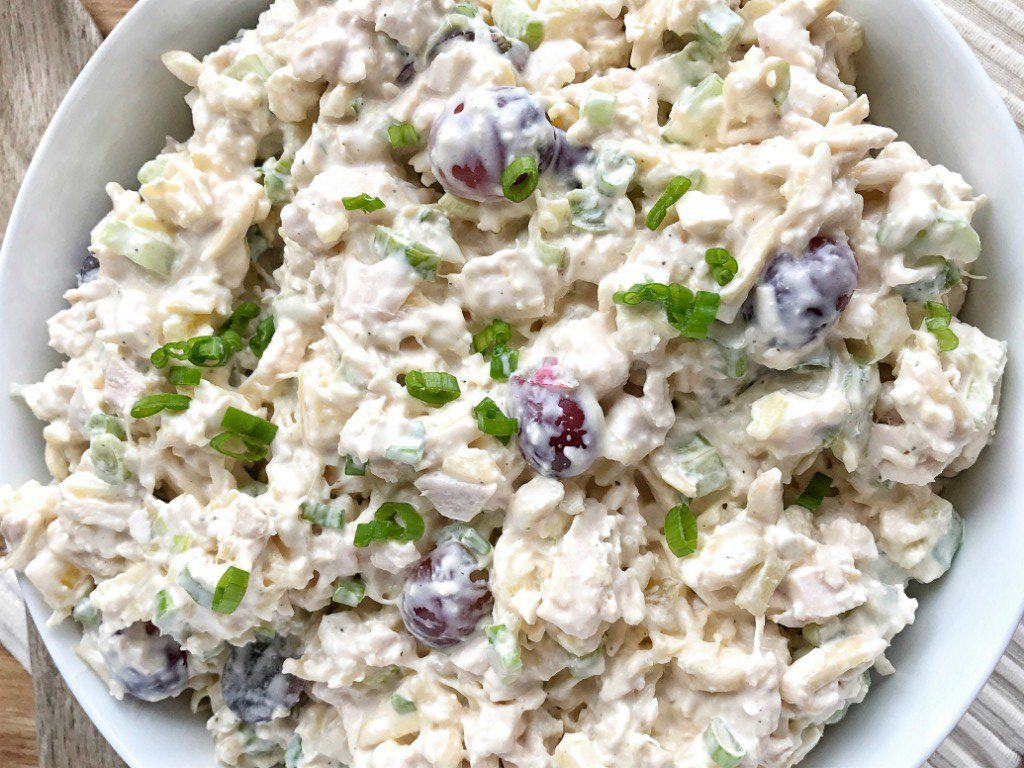 Chicken Salad with Green Apple Balsamic
3 cups red grapes, cut in half
1 bunch scallions
3 cups celery, diced
2 1/2 cups chicken
1 cup plain and unsweetened yogurt
chopped slivered almonds
salt & pepper to taste
2 tsp Cindy's Green Apple Balsamic
Mango Papaya Salsa
1) Peel and seed the papaya, leave the pit.  Dice the papaya and mango into small cubes.  Place in a small bowl and toss with red onion.
2) In a separate bowl take Cindy's Persian Lime olive oil, Cindy's Green Apple Balsamic, cilantro and salt and pepper and whisk until smooth. Pour this over the fruit mixture and toss gently.
3) Chill for at least a few hours and serve as an accompaniment to fish, poultry or pork.
1/2 ripe Papaya
1 medium ripe mango
3/4 choped red onion
3 tbsp Cindy's Persian Lime Olive Oil
2 tbsp Cindy's Green Apple Balsamic
1-2 tbsp fresh cilantro
1 small lime to squeeze at the end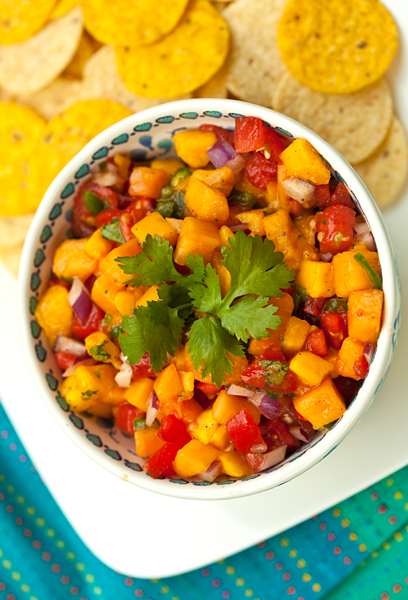 Just remember here at Cindy's there is so many different ways to cook, marinate and flavor anything under the sun with our 64 flavors or EVOO and Balsamic Vinegars.  If you are in need of any other suggestions, myself or the staff at Cindy's Too are more than willing to share tips with you.  I look forward to seeing you all in our tasting bar.  Happy Grilling!