Did you know that Ferns date back all the way to the Carboniferous period? There are many kinds of ferns that have lived with dinosaurs and are still extremely popular to this day. Many people look for ferns as a low maintenance plant while still having a beautiful, textured look.
Today, we're taking a look at some of the ferns growing here at Cindy's and why we love them so much!
This easy care fern is the perfect tropical accent plant for your home or patio. The Boston fern maintains its lush good looks with minimum care as you do not need to dead head this plant. Give this plant high humidity and consistent moisture and it will reward you with long arching stems of spring-green foliage. Please remember that these ferns crave water and you will need to water daily during the hot summer months. This fern grows 1-3ft in height and requires full to part shade.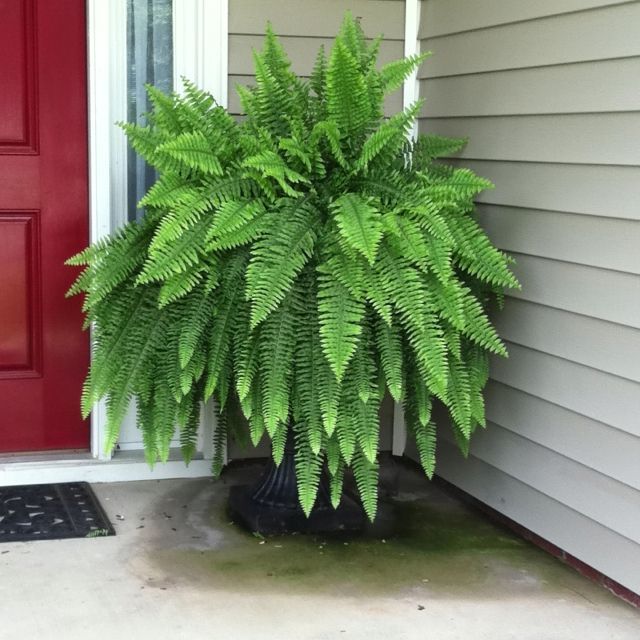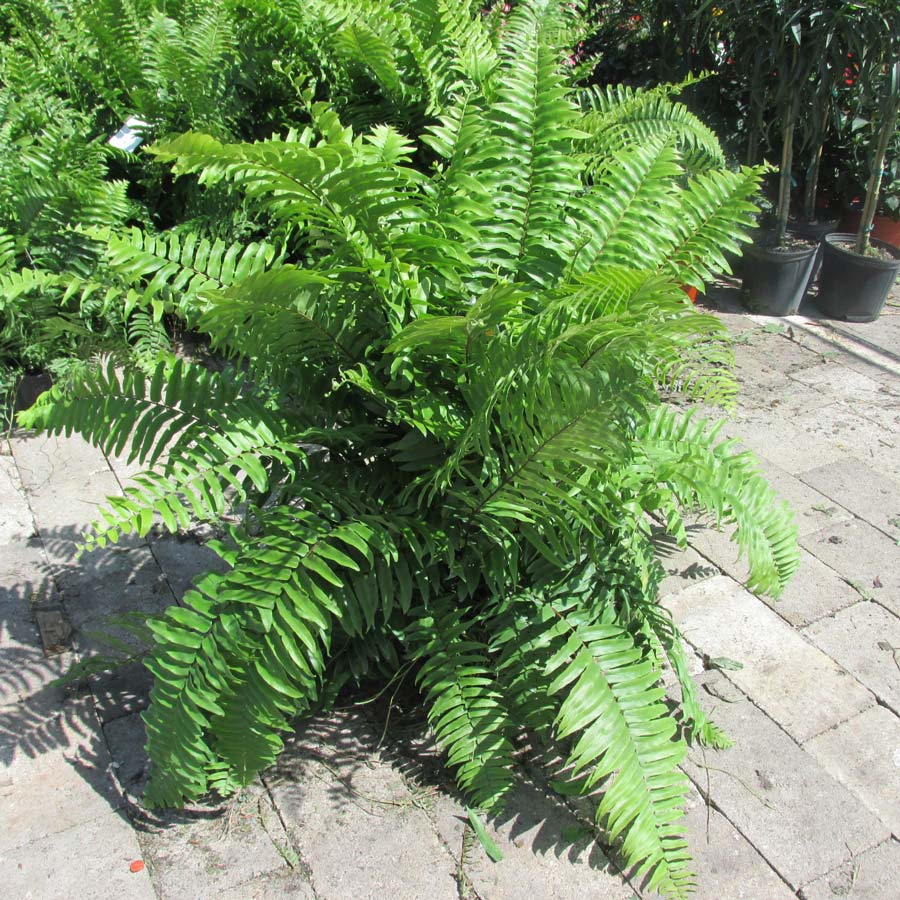 Macho fern, also known as 'giant sword' or 'broad sword' ferns and are known for their large size. They can grow anywhere between 3 to 4 feet tall, with attractive leaves called fronds that can grow to be 6 feet long. They're ideal for landscaping, or growing in pots and hanging baskets for porches, patios, and decks. These ferns need full to part shade and frequent watering during the hot summer months.
This must have staple perennial ostrich fern boasts stately, large upright fronds that look like ostrich plumes.  In spring the numerous fiddleheads of emerging foliage can be be picked as they are edible. It also makes a stunning element in a fresh flower bouquet. Plant in full to part shade and can grow from 3-8 feet in height.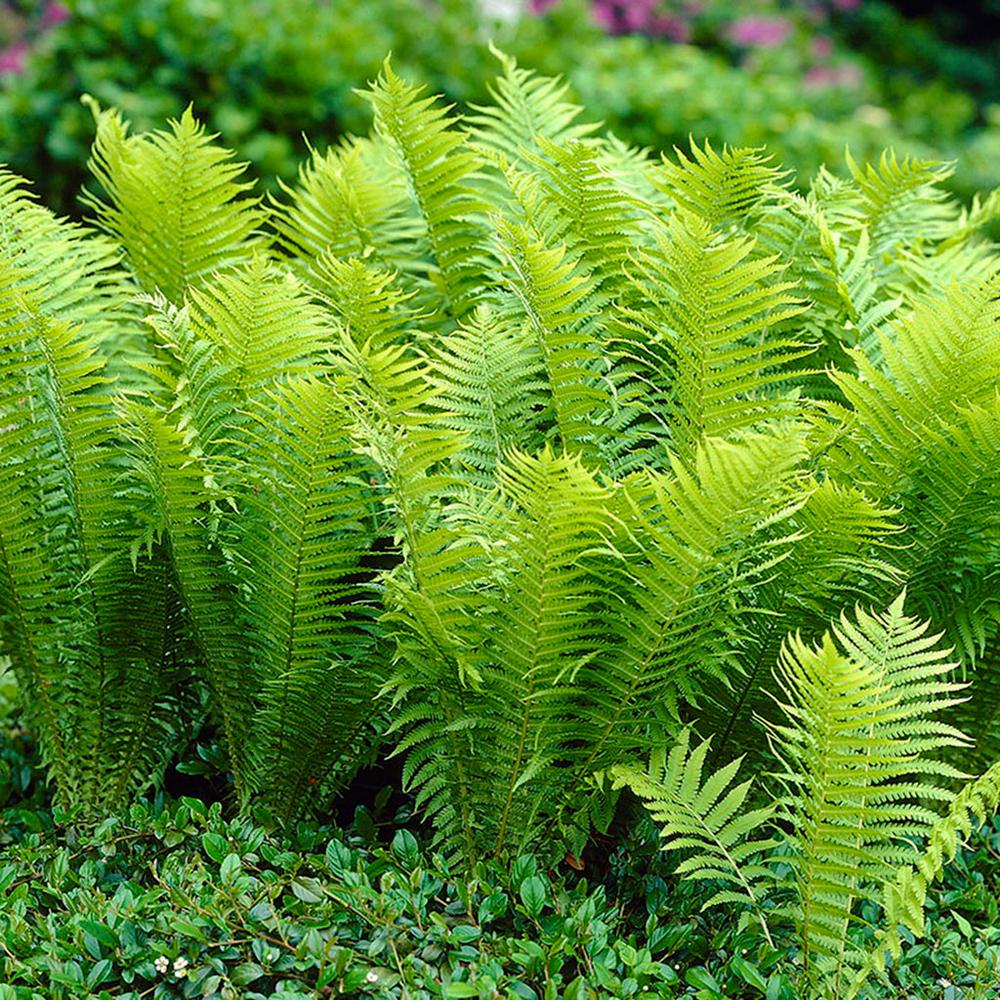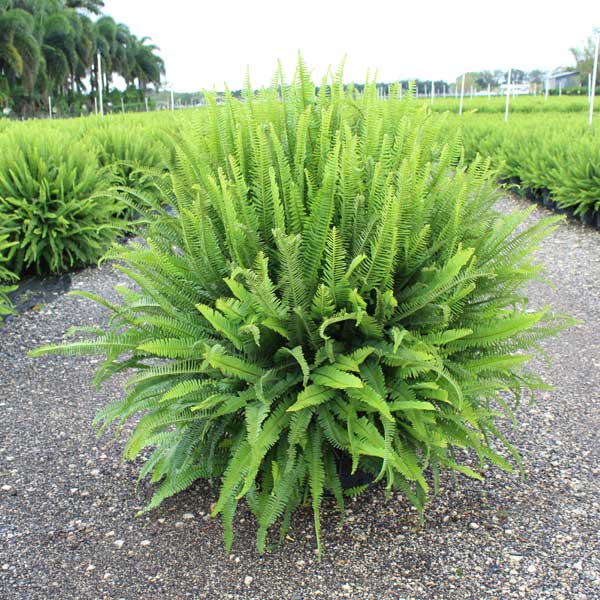 Kimberly Queen Fern, also known as Australian Sword Fern is tougher than other ferns, tolerating heat, high and low humidity, and even full sun as long as it gets plenty of water. With upright fronds that are unaffected by wind and rain, this elegant fern is perfect for outdoor planters. Grows up to 3 feet in height.
It was love at first sight when we first laid eyes on Brilliance Autumn Fern! Its glossy fronds greet the spring dressed in bright orange/salmon and rose tones and hold their colour well into summer before turning an appropriately shiny dark green for summer and lasting all winter. Like most perennial ferns it is drought-tolerant once established, and remains fresh after many of its companion shrubs show signs of wilting. This is plant will grow approximately 18-24″ in height.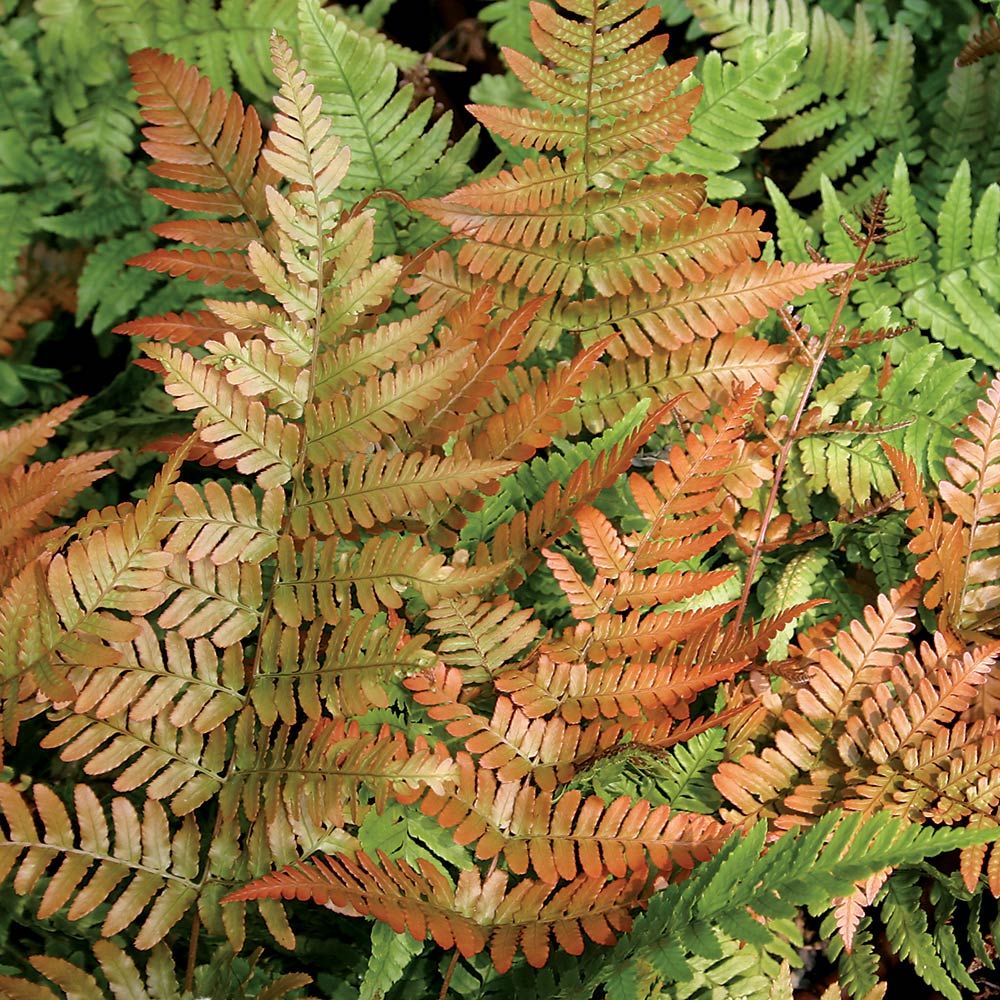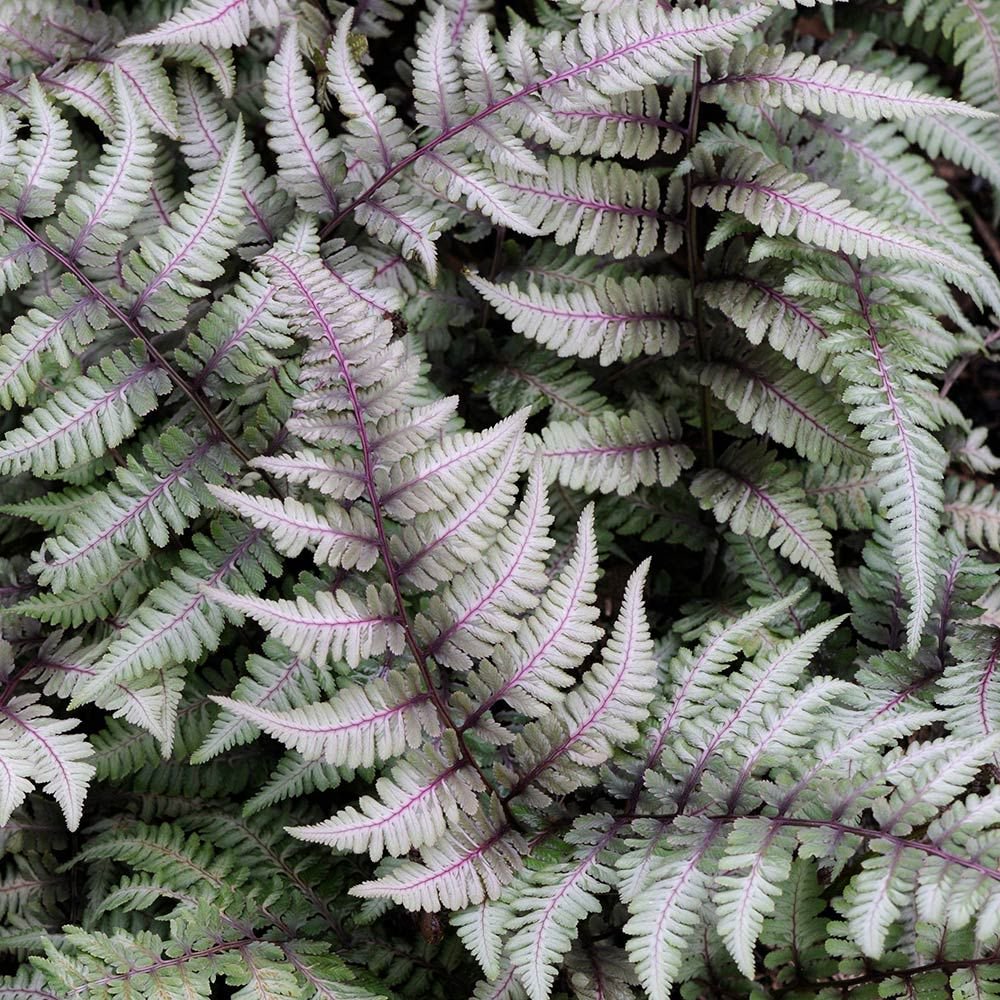 A beautiful addition to your shade garden, Japanese perennial painted ferns offer unique and intricate texture and color in a world of greens. These ferns have a much finer texture than many other hardy ferns. For the greatest effect, plant them in groups to really magnify the beauty these ferns have to offer.  Plant these ferns in full to part shade and they will grow from 1-3 ft in colors of purple/burgundy and grey/silver.
Northern Maidenhair Ferns
This lovely fern is grown for its graceful fans of delicately filigreed foliage atop wiry black stems. In the wild it is often found near springs and waterfalls, however it is a sturdy plant that will survive a variety of conditions. With apple green leaves, this perennial fern grows up to 3 feet tall.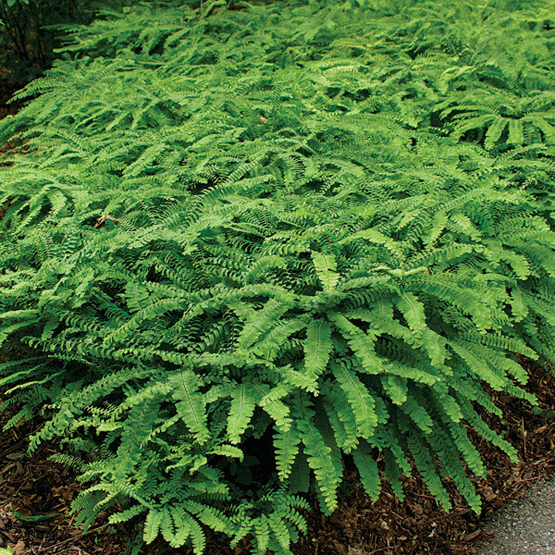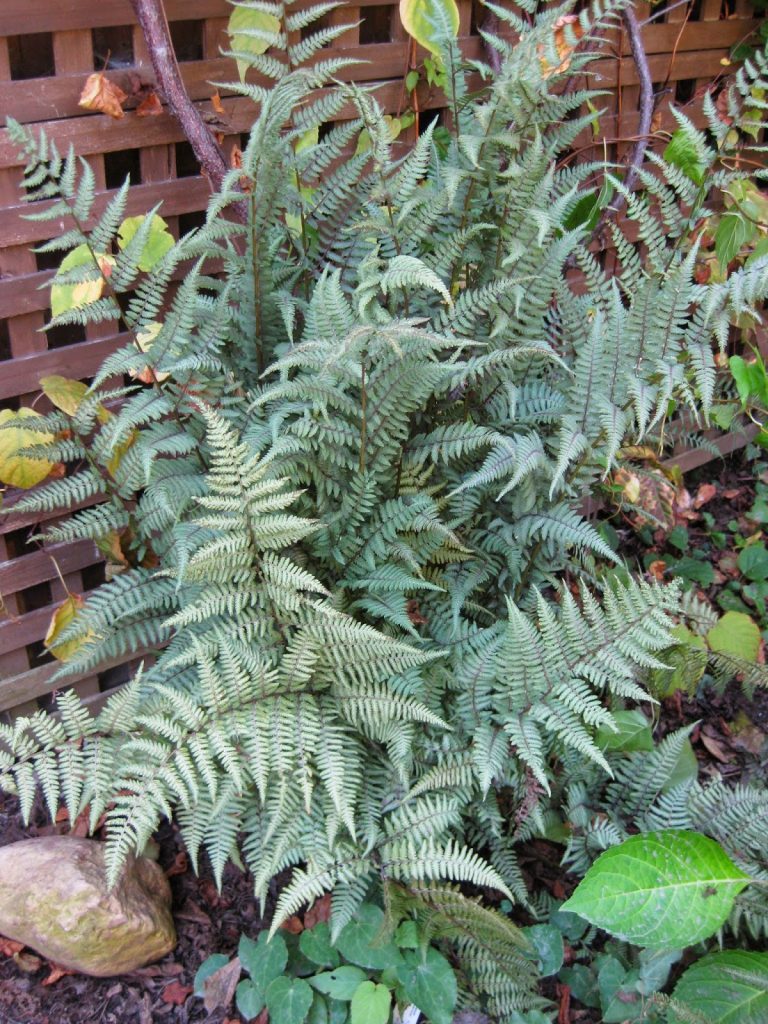 It's one of the most beautiful and well-mannered ferns in the garden. This perennial is a fancy hybrid of Japanese painted and lady ferns.  It's a slow spreading plant that develops lovely upright fronds brushed with silver. This plant needs partial to full shade and grows best in a sheltered location in your garden.
If you're thinking about growing your own fern, stop by Cindy's Garden Centre! We're happy to help you find the right fern for you.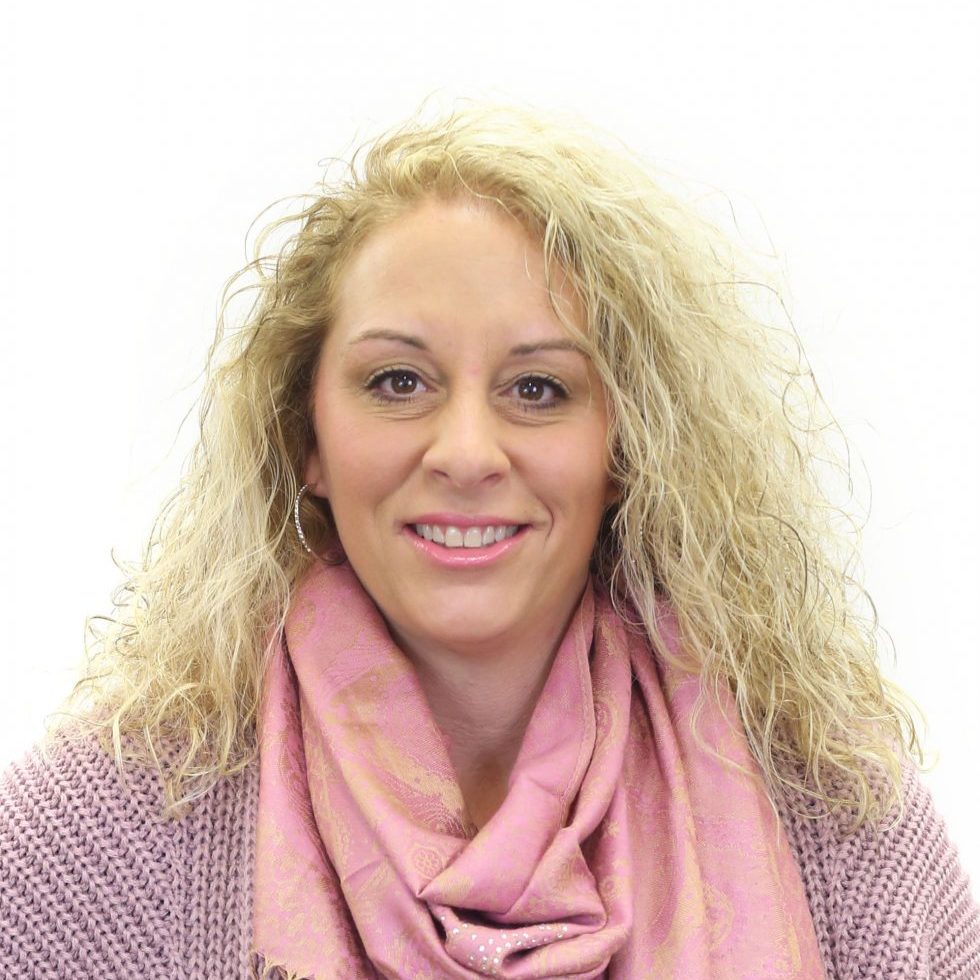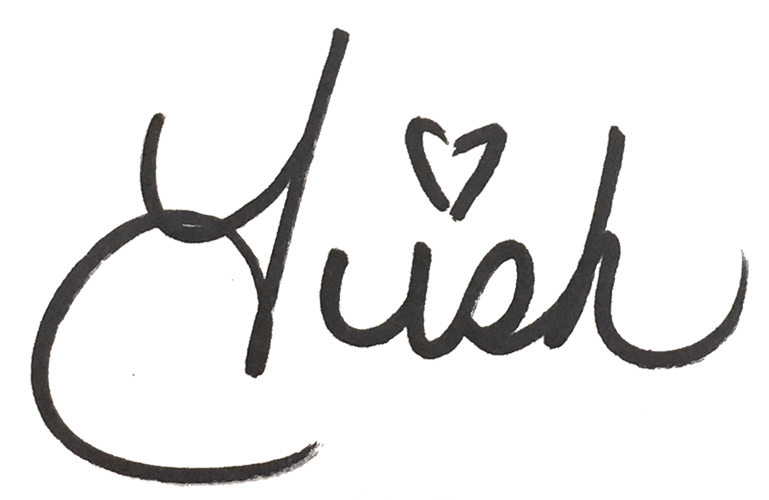 Buyer/Owner