There is one olive oil that has a permanent home on my counter and I use this for breakfast, lunch and dinner.  It's a creamy extra virgin olive oil that is infused with the rich flavour of butter.  I'm talking about Cindy's Naturally Flavored Butter Olive Oil.
I use this golden, vegetarian, gluten free, dairy free olive oil as a butter substitute for a healthier choice in my baking, or in anything I might use melted butter like pasta, frying eggs, frittatas, hot popcorn, with seafood (crab, lobster, and shrimp), in rice and in baked or roasted potatoes.  This is also a great way to add "good" fats to your diet without sacrificing the silky flavour of butter.
Some of my favourite recipes I substitute Cindy's Butter Olive Oil in I am going to share with you.  Remember this oil can be used in all three meals of the day!
Butter Olive Oil can be used in pretty much every recipe that calls for butter! Here is a helpful chart that I have up on my fridge whenever I want to use olive oil instead of butter:
Butter
1 teaspoon =
2 teaspoons =
1 tablespoon =
2 tablespoons =
1/4 cup =
1/3 cup =
1/2 cup =
2/3 cup =
Olive Oil
3/4 teaspoon
1 1/2 teaspoons
2 1/4 teaspoons
1 1/2 tablespoons
3 tablespoons
1/4 cup
1/4 cup + 2 tablespoons
1/2 cup
Blueberry Balsamic Pancakes
1 egg
1/2 cup milk
2 tbsp Cindy's Butter Olive Oil
1 cup flour
1 tbsp baking powder
1 tbsp sugar
1/2 tsp salt
Fresh blueberries (optional)
Directions
Mix wet ingredients in a bowl. Mix dry ingredients in a separate bowl.
Add wet ingredients to the dry ingredient mixture and stir until fully mixed. Stir in blueberries, if using them.
Pour 1/3 to 1/2 cup of batter onto a griddle until edges start to brown and bubbles appear and then flip.
Once done pour fresh maple syrup overtop or more of the Cindy's Blueberry Balsamic for added flavour. Enjoy!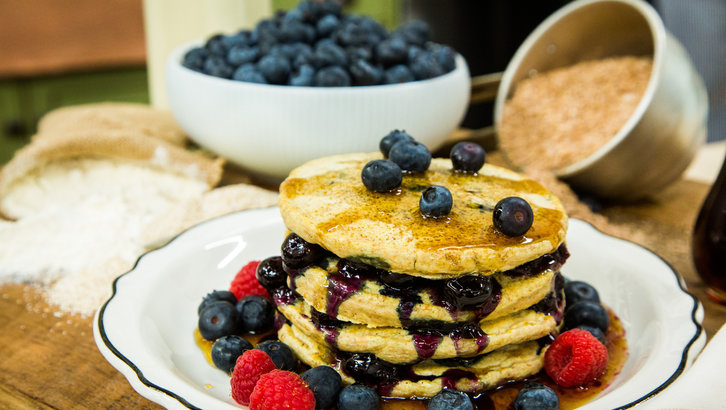 Directions
I add this to my automatic popcorn maker and then add popcorn kernels and pop according to directions.
This can also be done with plain microwaved popcorn or with the Pop Top Popcorn Maker found at Cindy's for the healthy alternative.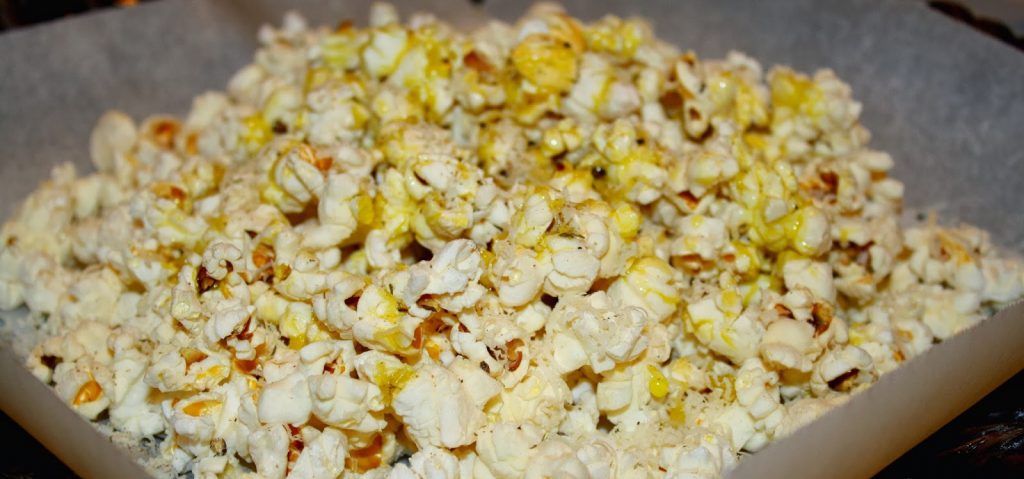 Loaded Potato Wedges
1 lbs potatoes, wedged
2 tbsp Cindy's Butter Olive Oil (I also add a little bit of Cindy's Chipotle Olive Oil when I want more of a kick)
1 tsp garlic powder
1 tsp ground black pepper
1 tsp kosher salt
cheddar cheese, grated
bacon, crispy and crumbled
scallions or chives
sour cream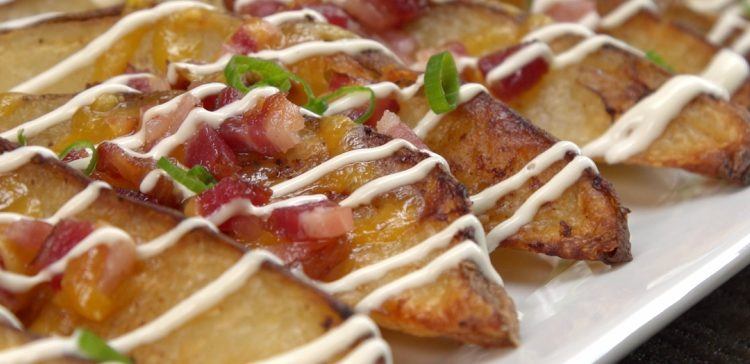 Directions
Preheat oven to 400 degrees.
Cut potatoes into wedges. You should be able to get 10-12 wedges per potato.
Toss wedges with olive oil, salt, pepper and garlic powder.
Line a baking sheet with parchment paper and spread potatoes out on the sheet. Make sure they aren't stacked at all.
Bake potatoes for 35-40 minutes, flipping once half way through. Finished wedges should be crispy on the edges and sides and are tender in the centre.
When potatoes are baked, reposition the potatoes so they resemble shingles on the sheet pan. They should overlap.
Top potatoes with cheese and crispy bacon.
Return to the oven for 5-6 minutes until the cheese is bubbling.
Finish them with fresh chopped chives and sour cream. Serve hot and enjoy!
White Chocolate Oatmeal Cranberry Cookies
2/3 cup brown sugar
2/3 cup Cindy's Butter Olive Oil
2 large eggs
1 1/2 cup old fashioned oats
1 1/2 cup flour
1 tsp baking soda
2/3 cup dried cranberries
1/2 tsp salt
2/3 white chocolate chips
Directions
Preheat oven to 375 degrees.
Using an electric mixer, beat oil and sugar together in a medium mixing bowl until light and fluffy.
Add eggs, mixing well.
Combine oats, flour, baking soda and salt in a separate bowl. Add to oil mixture in several additions, mixing well after each addition.
Stir in dried cranberries and white chocolate chips.
Drop rounded teaspoons onto greased cookie sheets. Bake for 10-12 minutes or until golden brown. Enjoy!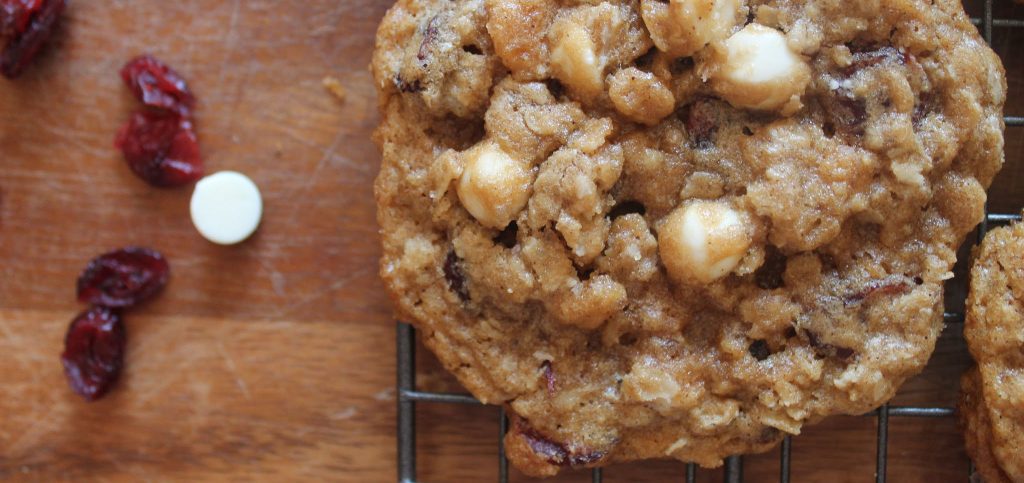 Hope you enjoy these recipes and if you haven't tried Cindy's Butter Olive Oil please come visit us for your personal tasting. Happy cooking!