I remember the rush of excitement when the school year was coming to an end and summer was almost here.   I loved school and had some great teachers but nothing beats summer for a kid!
Teachers play such an important role in our lives.  Not only do they help us learn, they help us build character and grow as individuals.  I am sure we can all think of at least one teacher that has touched our lives. I know I have several that have made a huge difference in my life.   With the year ending now is the perfect time for kids to say thank you to their teachers for all they do.
Need a little gift for that special teacher? I've got you covered with some of my favourite little thank you gifts!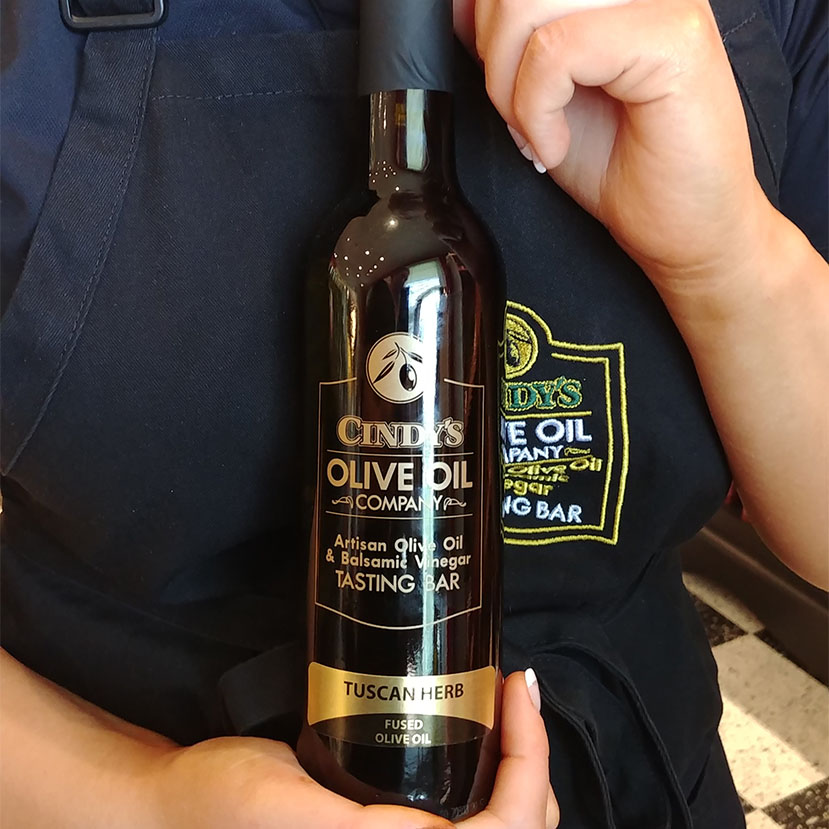 Cindy's Olive Oil & Balsamic
This is a great gift for anyone that loves to eat!  Yummy flavoured oils or balsamics perfect for grilling, dressing salads, flavouring water and so much more! Not to mention the amazing health benefits. I also love that every bottle is hand poured at Cindy's and you can also create your own custom oil or vinegar anytime.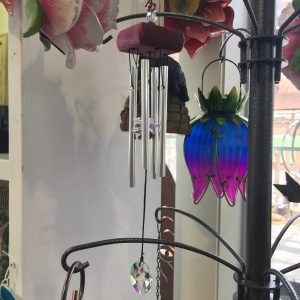 Mini Chimes
These are my favourite new mini garden accessory!  They are a sun-catcher and chime in one. Plus they have the most amazing soft sound.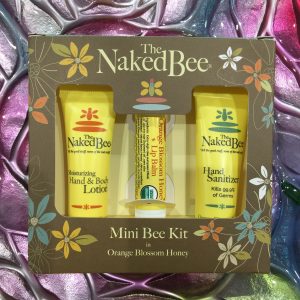 Naked Bee Gift Set
This set has a mini lotion, mini hand sanitizer and lip balm gift boxed and ready to go!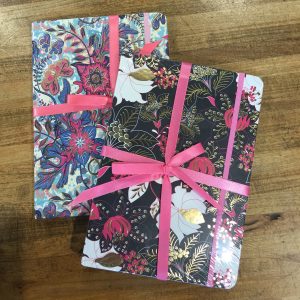 These journals come in many pretty designs perfect for your teacher's desk.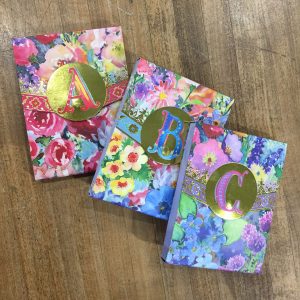 These floral note pads are a perfect personal gift that are great for your teacher's purse.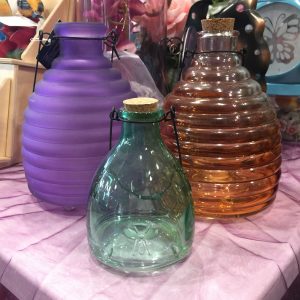 With all the bugs in the backyard in the summer, your teacher will thank you for this practical gift!  Simply place a little bit of clear sugary water in the bottom and wasps be gone!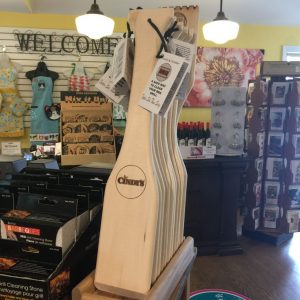 Grill Scraper
This is a great gift for any teacher that loves to grill.  It is much safer than the traditional grill cleaning brush with bristles and this wooden scraper last for years!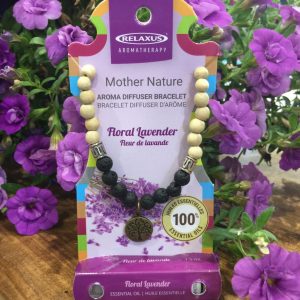 Mother Nature Bracelets
These are a terrific, all natural way to keep bugs, like mosquitoes, away.  Each one comes nicely packaged with a mini oil and bracelet.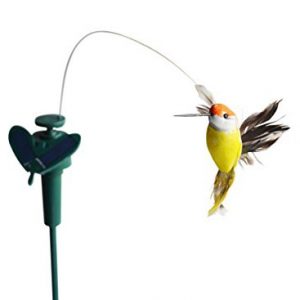 Fluttering Solar Hummingbird
With the power of the sun, this little hummingbird looks so realistic the way it flutters around.  You can also put a battery in it if its not going in the sun. Great placed in a planter or on your patio to enjoy all summer.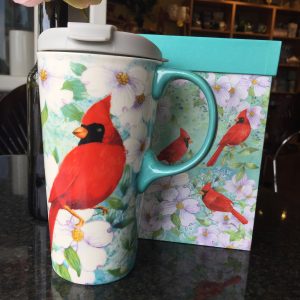 Ceramic Travel Mug
With a matching gift box your teacher will appreciate a stylish way to drink his or her cup of coffee.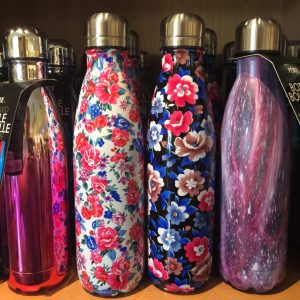 Water Bottles
These stainless steel water bottles keep your drinks cold for up to 8 hours!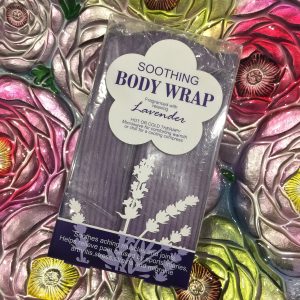 Lavender Body Wrap
I personally have one of these and love it.  Heat it in the microwave for two minutes and place around your neck or on your back. The heat relaxes your muscles. Perfect after a stressful day.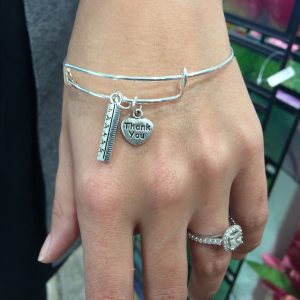 Teacher Bangle Bracelet
Simple and sweet this cute bracelet is packaged in an organza bag ready for gift giving.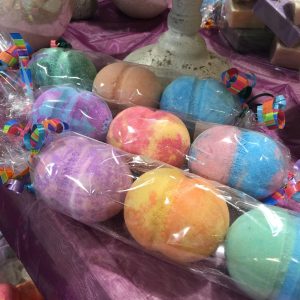 Bath Bomb Trio
Treat your teacher to pure relaxation with a trio of popular bath bombs.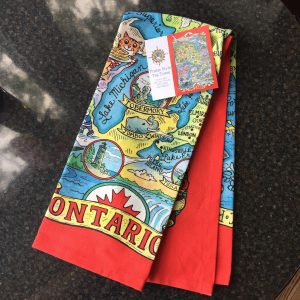 Ontario Tea Towel
This is such a handy and useful gift. I love the fact this particular tea towel shows many small towns in Ontario, including Kingsville!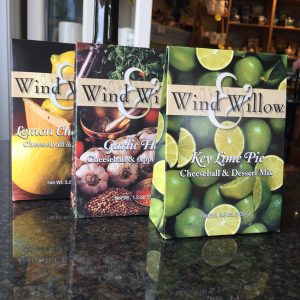 Gourmet Dips and Mixes
From key lime pie to bacon stuffed mushroom, these dip and cheeseball mixes are super easy to prepare and full of flavour.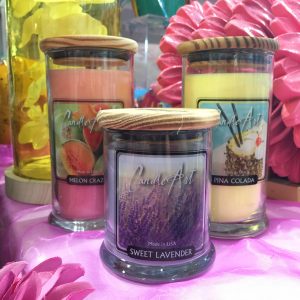 Fragrant Candle
You can never have enough candles! I love these in particular as they have a wooden wick that crackles when it burns. I am liking the summer scents like Pina colada or summer rain.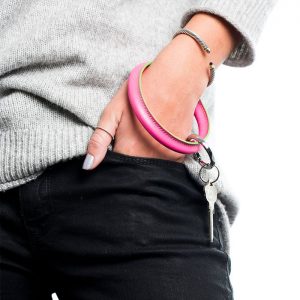 Bangle Keyring
This oversized key ring bangle is designed to easily slip on your wrist. It keeps your hands free while holding your keys.
To all the special teachers out there we thank you!  Happy summer!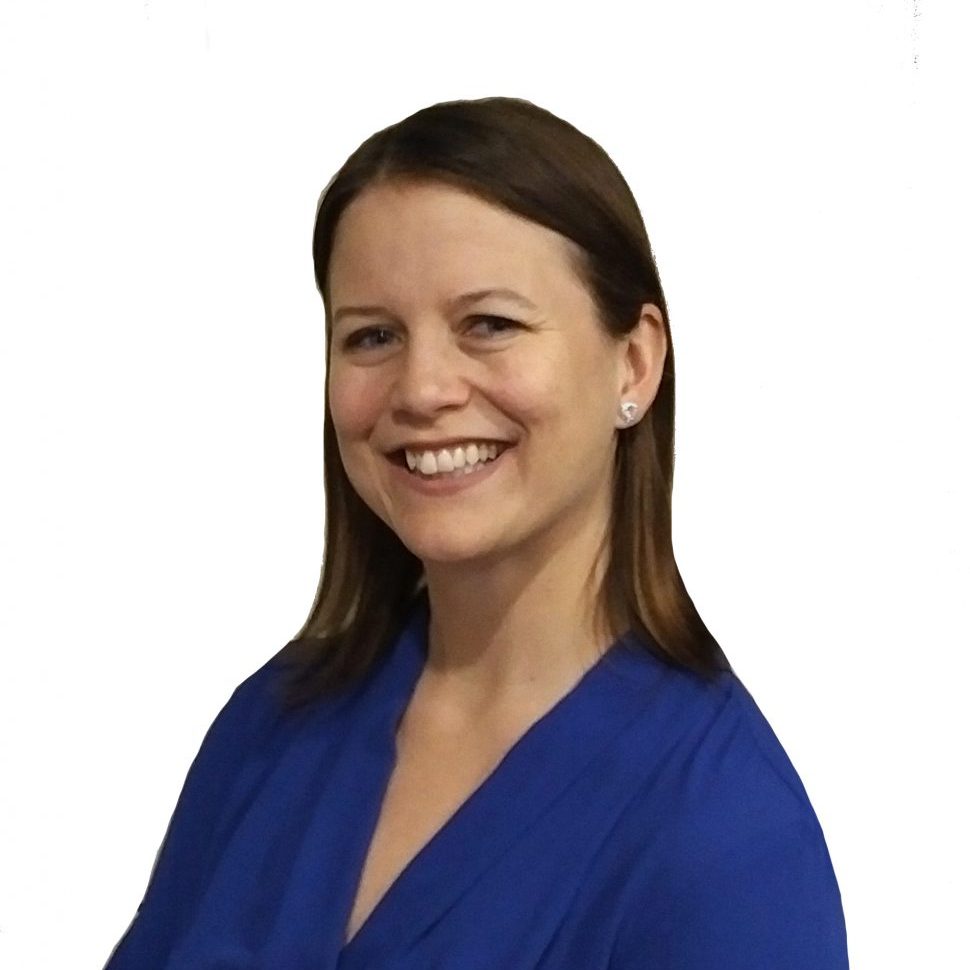 Buyer/Owner