I absolutely love the citrus flavor of this Orange Vanilla Balsamic mainly because it is so versatile! With its fresh bright citrus flavor and smooth, warm vanilla undertones this is a perfectly balanced flavored balsamic. My favorite dishes to use this balsamic with would be on grilled fruit, a fresh salad made with spinach, fresh fruit, pecans and goat cheese, on top of yogurt or ice cream and of course in my water and cocktails.  If you have never tried adding balsamic to your cookie dough you are missing out to as I love it in sugar and shortbread cookies.  Not only does this pair well with most extra virgin olive oils my favorites are with Cindy's Blend oil, Cindy's Basil Olive oil, Cindy's Rosemary Olive Oil and Cindy's Meyer Lemon Olive Oil and any other varietal EVOO.  I am going to list some of my favorite ways to take advantage of this amazing quality flavored balsamic!
Orange Vanilla Granita
1 cup water
1 tbsp Cindy's Orange Vanilla White Balsamic Vinegar
zest of 1 orange (your choice, just make sure it is larger than a clementine)
orange twists for garnish
glass dish & martini glasses
Directions
Mix all ingredients and pour into an 8″ glass pan, cover and place in freezer until the mixture begins to set, approx. 30 minutes.
Uncover and comb with a fork over the surface to begin loosing the ice crystals. Place back in freezer.
Continue raking every 30 minutes for approx. 2 hours or until fluffy and fully frozen.
Spoon into chilled glasses before serving and garnish with orange twists. Enjoy!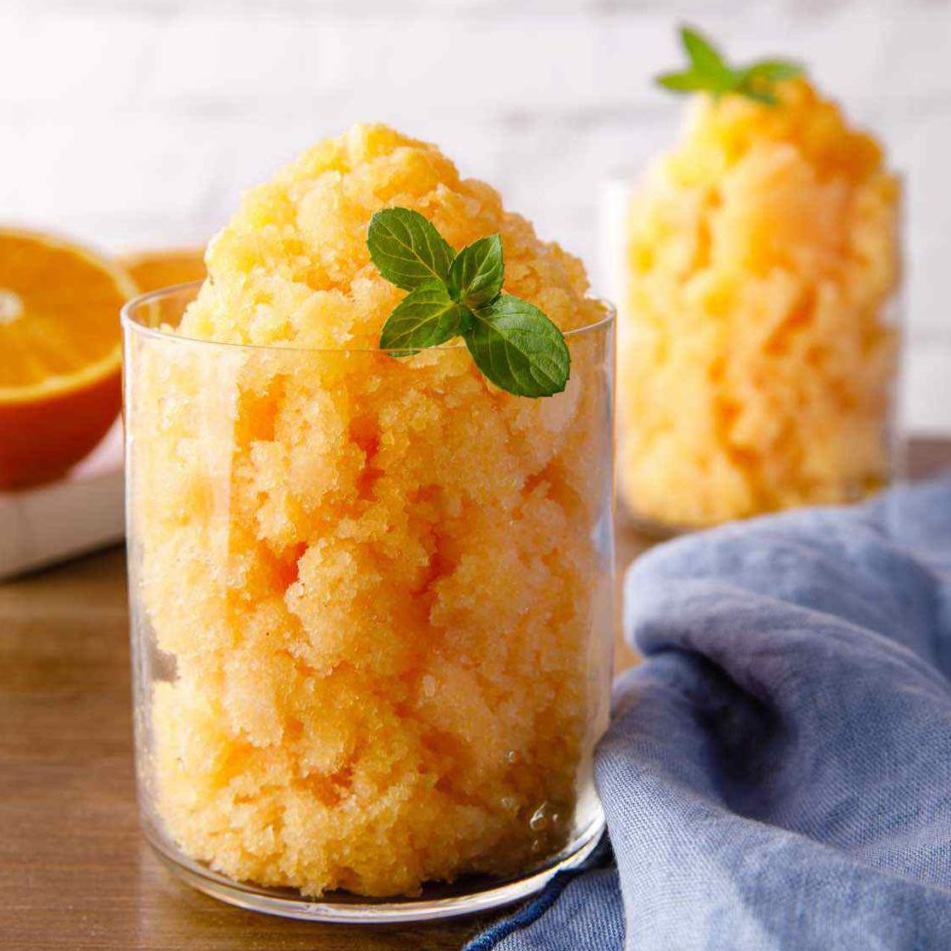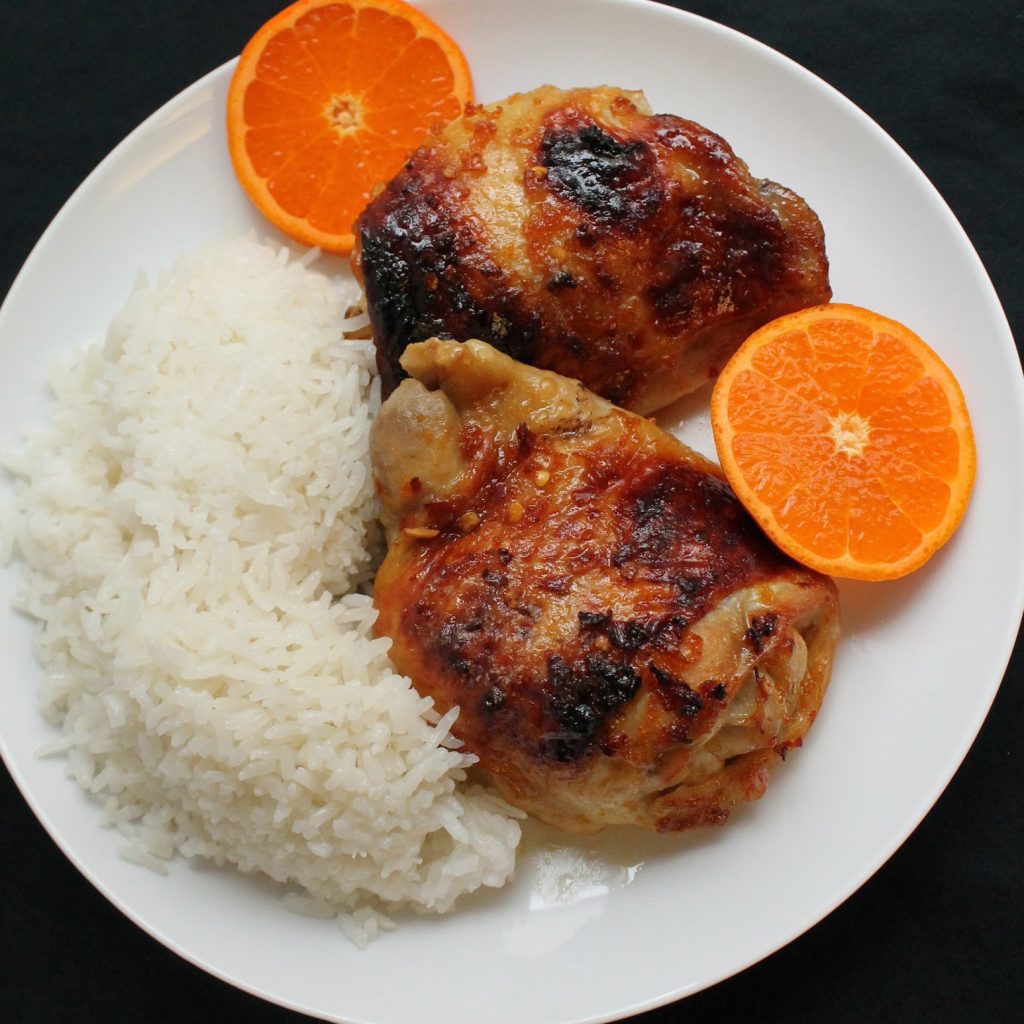 Don't forget you can also marinate your fresh carrots while steaming them and once tender heat up Cindy's Orange Vanilla Balsamic at a very low temp and keep stirring and when warm and thickening add the steamed carrots and mix so they are coated and enjoy!
Orange Vanilla Glazed Chicken
1/4 cup chicken broth
1/4 cup Cindy's Orange Vanilla White Balsamic Vinegar
2 medium shallots, peeled and julienne
2 tsp packed brown sugar
1/4 tsp orange peel
2 tsp orange juice
4-6 boneless chicken breasts or 8 boneless chicken thighs
Cindy's Rosemary Olive Oil
1 tsp sea salt, divide
Directions
In a medium saucepan, combine stock, vinegar, shallots, brown sugar, zest, and orange juice. Place over a medium high heat and boil, stirring occasionally. Do not allow to boil over. Reduce heat until slightly thickened and reduced to 1/2 cup (approx. 20 mins) and this will produce a glaze. Stir in 1/4 tsp of sea salt.
In a large bowl, toss the chicken breasts and the glaze. Cover and refrigerate for 1 hour or overnight.
Grease a large casserole or sheet pan with Cindy's Rosemary Olive Oil. Arrange the chicken on the greased pan and sprinkle with sea salt and pepper.
Bake at 350 degrees for 10 minutes, then remove, then turn each piece of chicken over. Rotate the pan 180 degrees and return to the oven to bake for another 10 minutes.
Use a thermometer to be sure the chicken is cooked through (170 degrees). Remove from the oven and let stand for 5 minutes before you serve it. Garnish with orange zest.
Orange Vanilla Toblerone Fondue
1 Toblerone bar (400 grams)
1/2 cup whipping cream
3 tbsp Cindy's Orange Vanilla Balsamic
Directions
Break the Toblerone bar into small pieces, place in top of double boiler over simmering water.
Add cream, cook until chocolate is melted, stirring occasionally.
Stir in Cindy's Orange Vanilla Balsamic.
Serve with fresh fruit, cookies or marshmallows.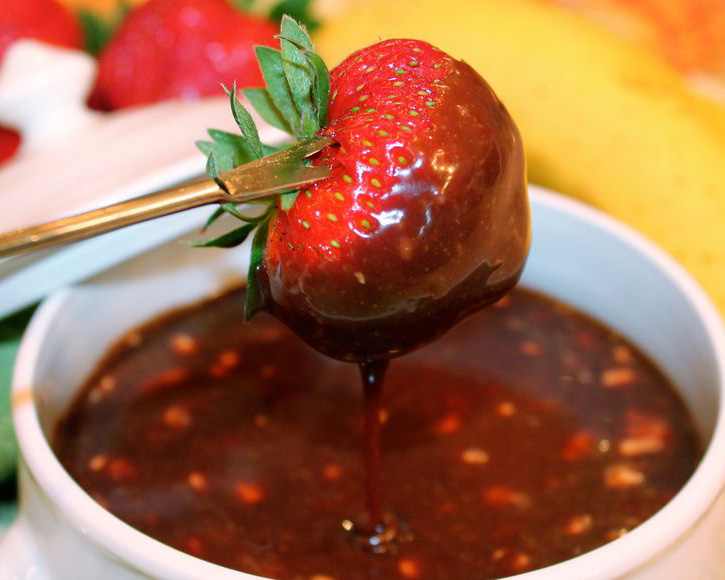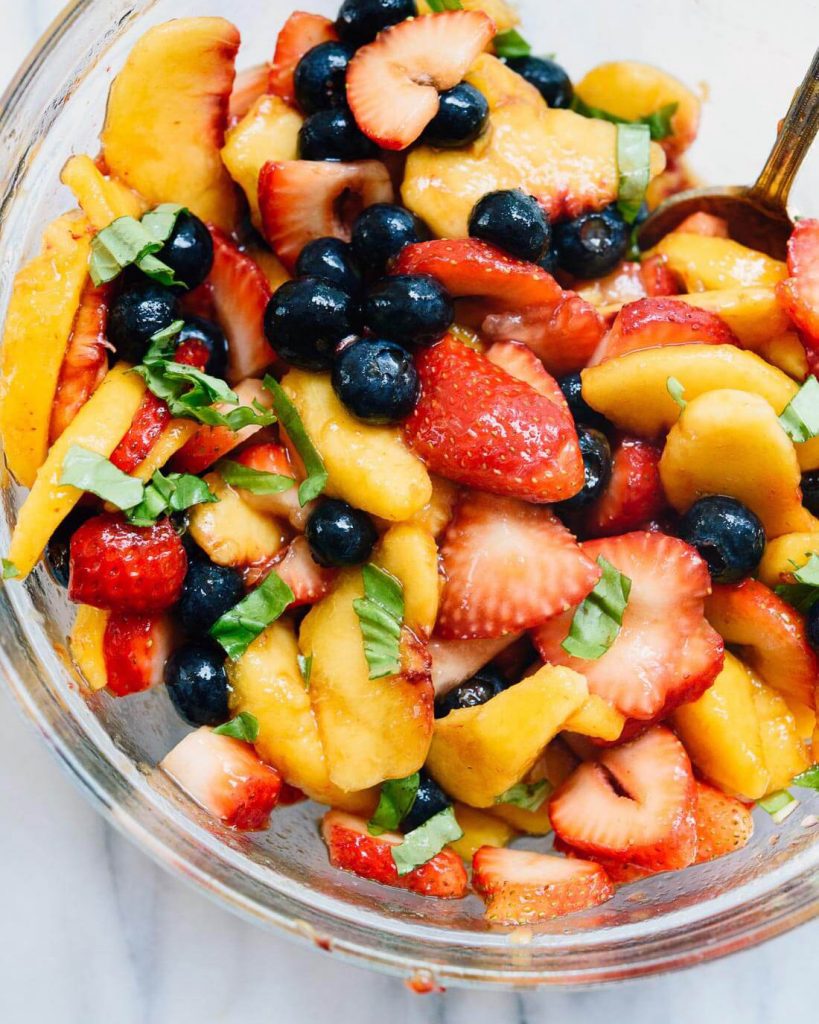 Sweet Summer Fruit Salad
3 medium peaches, thinly sliced and peeled
1 pound fresh strawberries
7 ounces fresh blueberries
1 tbsp fresh basil (you can substitute mint if you prefer)
2 tbsp lemon juice
1 tbsp honey
2 tsp Cindy's Orange Vanilla Balsamic Vinegar
Directions
Toss all ingredients together and enjoy!
Orange Vanilla Roasted Vegetables
1/2 medium lemon
1 small orange
2 tbsp Cindy's Basil Olive Oil
2 1/2 tbsp Cindy's Orange Vanilla Balsamic
1 tsp honey
salt & pepper to taste
Veggies (julienne):

zucchini
carrots
celery
cherry tomatoes
red/yellow bell peppers
Directions
Combine everything except the veggies in a blender until smooth.
Place all veggies in tin foil or on a BBQ mat and grill over medium-high heat for 5 minutes and then toss with the vinaigrette.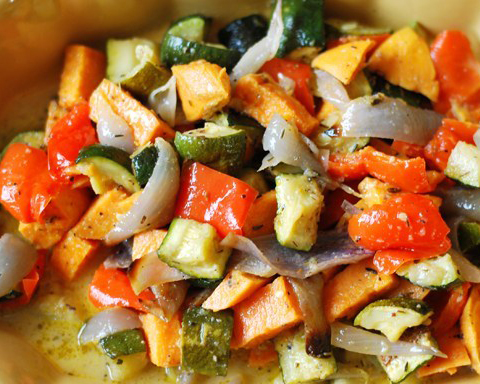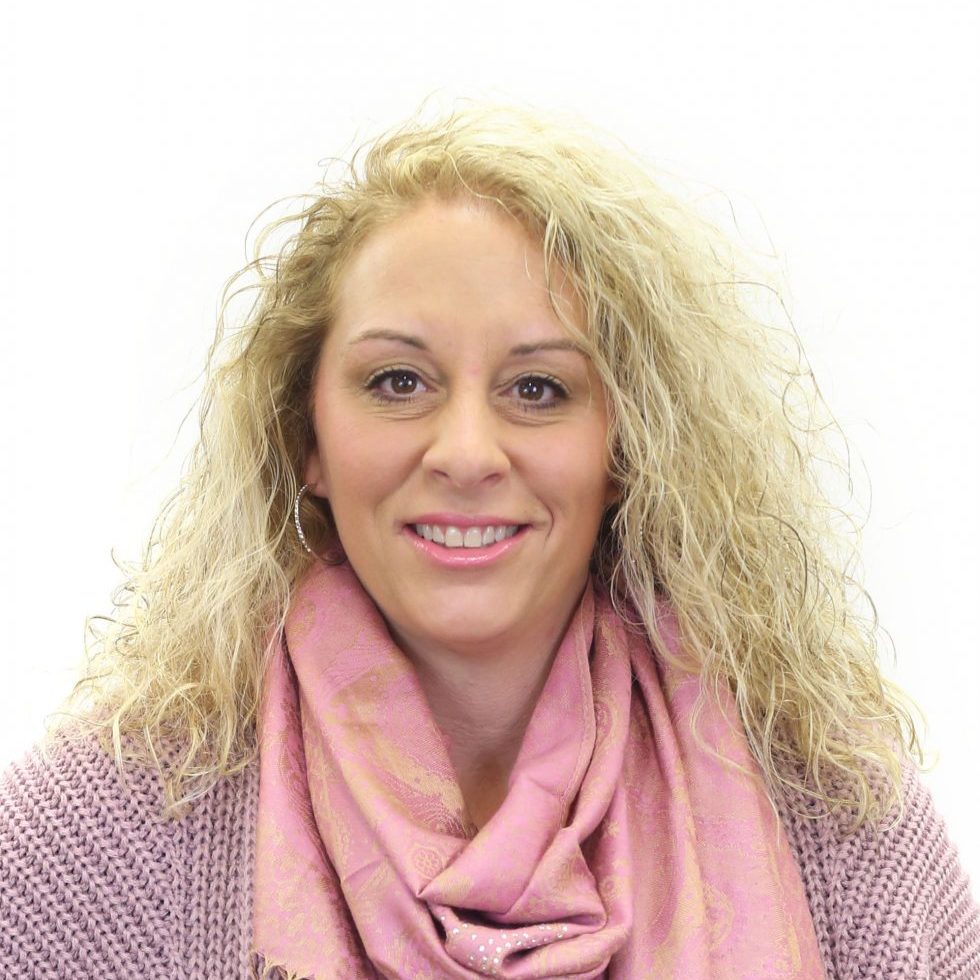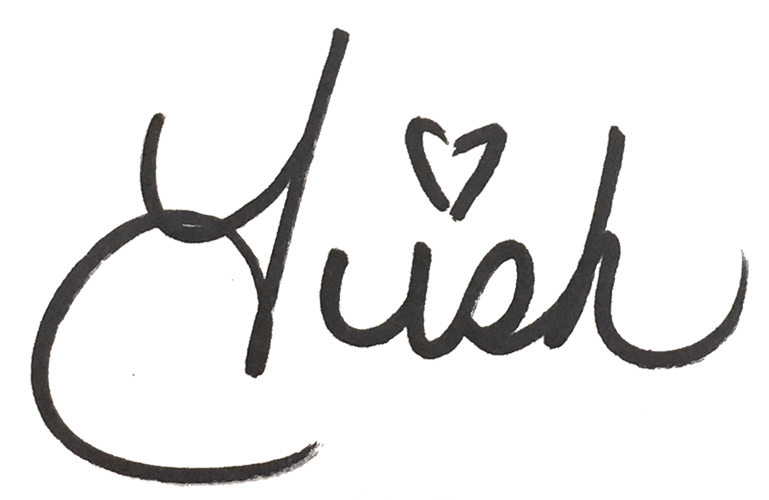 Buyer/Owner