Packing for your Winter Holiday
Hey there my fellow holiday travelers!
Don't let the hustle and bustle of this holiday season get you down. It is the most wonderful time of the year after all! Follow me, as I walk you through a couple of my essential packing tips for your holiday adventures.
Now, if you're anything like me, you own something that slightly resembles a "Mary Poppins" bag, a bag of endless possibilities, a bag of all bags if you will.  Unfortunately, these large oversized bags are not always ideal for quick travel. Especially if you find yourself traveling by train, plane or any other type of automobile.
Luckily for us, Lug has designed a line of bags that are perfect for all types of travel. One of my favorite ones, is the "Via" Tote by Lug. This tote has an incredibly spacious inside, as well as a very practical exterior with lots of added pockets for quick access. This tote is multi-functional with the ability to be a cross body, an over the shoulder and even a backpack! Sorry dad, but you'll have to save your "everything but the kitchen sink" joke for someone else this year, this girls packing light and smart.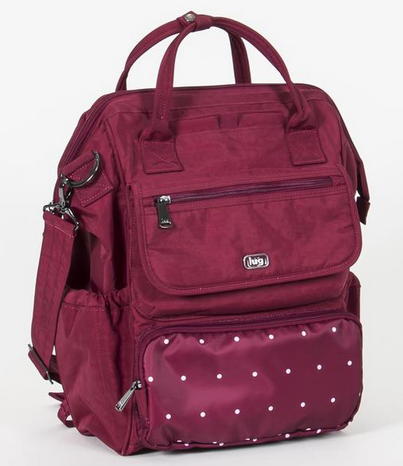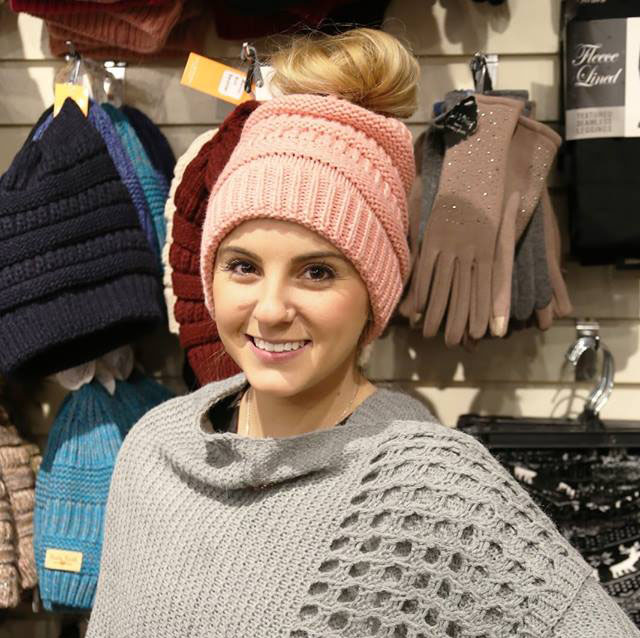 Now on to one of my personal favorites this holiday season, the messy bun hat! For someone like me, who is usually pushing the envelope on the amount of days someone can successfully pass off dry shampoo, as "clean hair" this hat is crucial to my winter wardrobe this season. The messy bun hat comes in a variety of colours from neutral tones to bright pastels. You can wear the hat as just a toque with your hair down, or throw your hair in a ponytail or messy bun for a completely new look.
Texting gloves, the way of the future my friends. I can't tell you how many times I sacrificed the warmth of my knitted mittens to send that ever so important text message or adorable puppy video. Well this is a problem of the past, with these new texting gloves you can keep up with all social outlets on your touchscreen device while staying warm and stylish.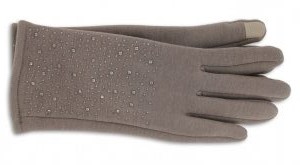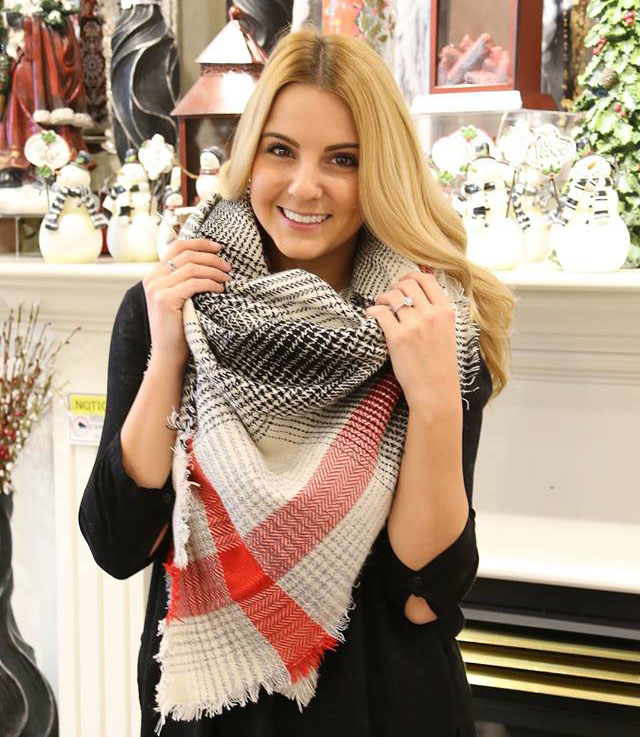 The multipurpose blanket scarf, this being one of the most brilliant pieces of fashion to ever grace us with its presence. I may be slightly biased saying that seeing as I could basically finance the entire blanket scarf industry with just a simple inventory of my closet.  In all seriousness though, the blanket scarf is vital to your fall and winter wardrobe. With numerous ways of tying and wearing, the possibilities are endless.
Welcome to the wonderful world of Bamboo. Bamboo clothing is not only soft to the touch and incredibly comfortable; it is fashionable, slimming, great for layering and appropriate for all seasons. The bamboo viscose fiber is breathable and lightweight making it great for travel. Both the plain black leggings and the long sleeve featured in the video will be great starter pieces for any outfit choice you may make. I can also promise that Uncle Bob and Aunt Linda won't notice if you "outfit repeat" with these staples this holiday season.
Now on to the ever so versatile knit vest. That's right my friends, vests are making a comeback and they are better than ever. Gone are the days when "sweater vests" were the only types of vests for the fall and winter months. Although there may be similarities in the way the vests are warn, these new styles are nothing like old Papa Earl wears. The new knit vests are stylish and trendy. They are often longer in silhouette and great for pairing with leggings and skinny jeans. Most styles come with tassels, fringe and even fur! Pairing your knit vest with a long sleeve, turtle neck or even over a thrifty leather jacket will be a surefire win in the travelers fashion handbook.
Last but certainly not least, on to the always popular oversized poncho, fun for all shapes and sizes and often easy to buy as they typically come in "one size". The Poncho style is taking the world by storm as it's a very simple way to look fashionable with little effort.  Great for layering, the oversized poncho is ideal to go over any tank top, t-shirt, jacket thermos of hot coco, box of shortbread cookies, really anything your little heart desires. (Those last two can vary depending on personal preference)
I hope you all enjoy your Christmas holidays and safe travels wherever your festive spirit takes you!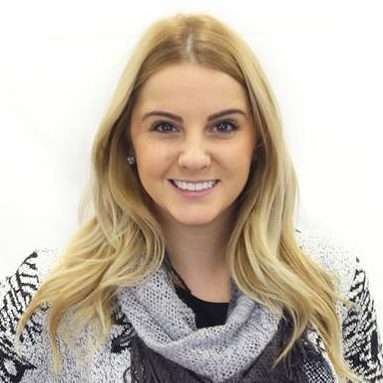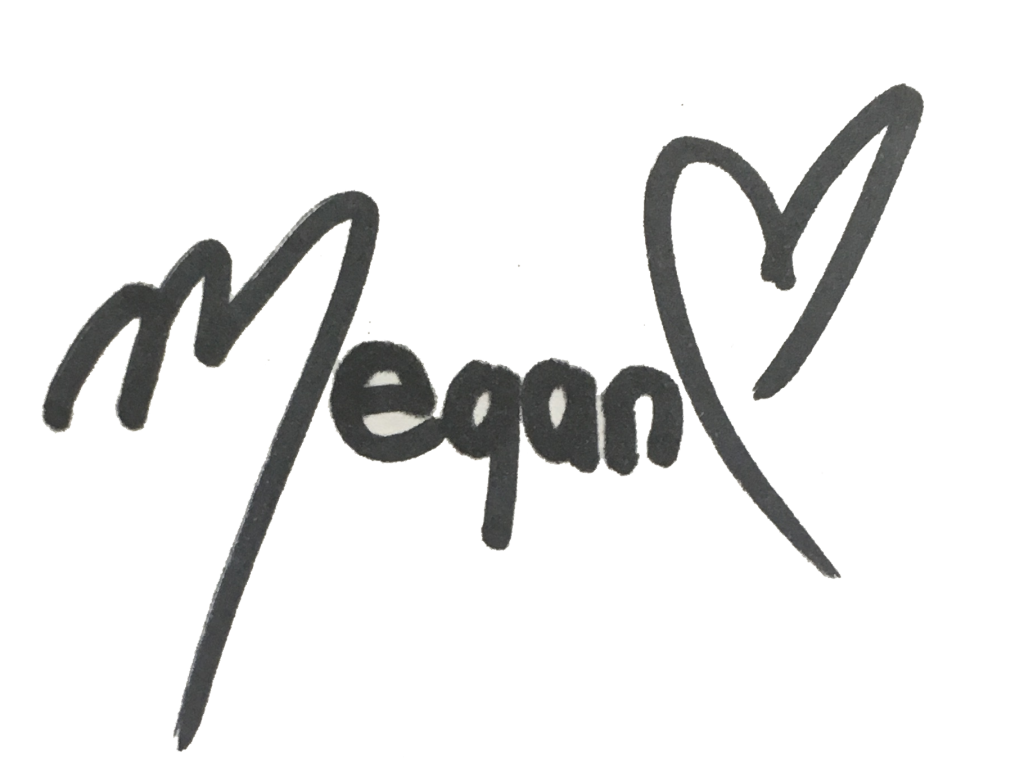 Boutique Merchandiser